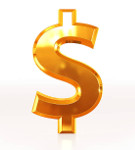 Gaming is a very exciting and engaging way to spend time and it has also become quite advanced with the advancements made in technology. Nearly 2.7 billion people around the world play video games as a hobby. Some of them are even professional esports players.
The popularity of gaming consoles are also increasing day by day. Along with controllers that use wires, there are wireless variants as well. You can choose to sit at a distance and enjoy playing games on your controller.
Time flies when you're playing video games. You won't be able to keep track of how long you've been playing a particular game for if you're too invested in it. For some people, gaming is something that is similar to a hobby, it is not just something they do to make them merely happy, or keep their mind away from things for some time. Gamers get a sense of accomplishment and they also get a sense of adventure from their gaming sessions.
Keep the controllers protected
Playing games for long durations can make your palms sweaty. This moisture may cause your controller to get dirty and it may also damage the electronic components inside your console. If you've been gaming with a controller for a long time now then this issue is likely to be very familiar to you. It's right here that a game controller case would be important for you.