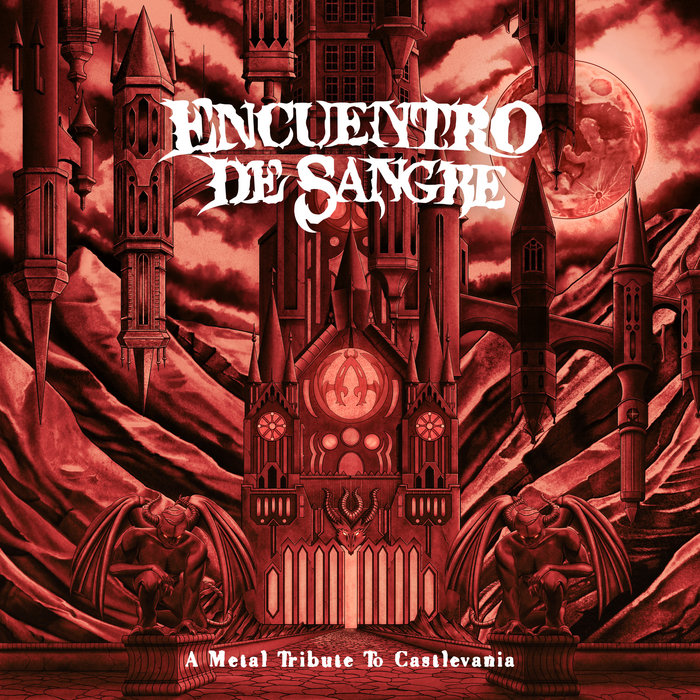 Thank you Scarlet Moon for sending us a digital album to review!
The genre Metroidvania is combination of Metroid and Castlevania which revolutionized platformer games.  Growing up, I played more Castlevania games than Metroid and most of my time in the series was spent in Castlevania III.  Upon hearing about a metal tribute album featuring songs from the first three Catlevania games, my interest was piqued.  I was sold on checking out the album upon funding out that Ferdk was one of the performers.  I really enjoyed his rendition of NieR: Automata and Undertale songs.  
Along with Ferdk, other collaborators (that I now admire) include Pokérus Project. ThePlasmas, and Thennecan.  Each group/artist contributes three songs to this tribute album.  All of the songs are exceptionally done and there are no weak links here. Each game is equally represented with four songs apiece.