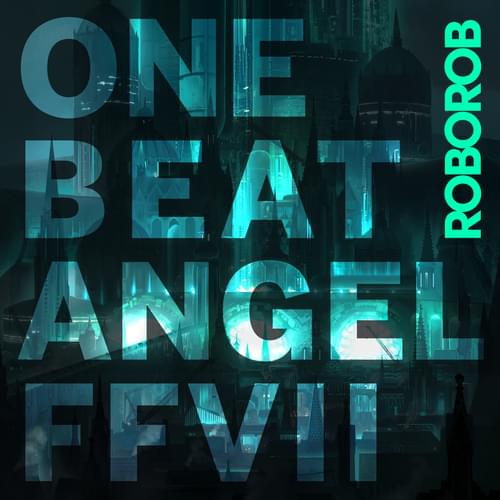 Thank you Materia Collective for sending us this album to review!
My husband and I are fans of the Final Fantasy games and music. We have attended multiple live orchestral performances and own several Distant World and Black Mages/Earthbound Papas CDs. When I played and beat Final Fantasy VII on PC, I swapped out many of the original game songs to the Black Mages versions. By doing so, I made a great game even better! Before going any further, I must admit that I have not played the remake. With many gamers playing the remake and enjoying its music, it only makes sense to release an enhanced version of the soundtrack. Roborob delivers a nice selection of songs from this epic game in One Beat Angel FFVII.
I enjoyed and reviewed Roborob's Kingdom Hearts remake album, Kingdom Heartbeats. I recognized many of the tracks but it's been a while since I played a Kingdom Hearts game so I'm not as familiar with the music from that series. Since I'm a fan of Roborob and Final Fantasy VII, I jumped at the change to review One Beat Angel. For the most part, I have no regrets. While this is an enjoyable 11-track album, I prefer the original and Black Mages versions over this.
Just like the Final Fantasy games, this album opens up with a spruced-up version of the prelude song which is quite fitting. The second track Fight On! Takes the iconic battle song to a new level. If you've won a battle in a Final Fantasy game, you'll recognize the Victory Fanfare song. The Mako Reactor song is instantly recognizable even with the dubstep additions. Who Are You is also given an electronic dance music facelift in this album.

With the album called One Beat Angel, it should come as no surprise that One-Winged Angel is overhauled as well. Aerith's theme is probably my least favorite song on this albumn since it's not recognizable until the very end. On the flipside, the peppy Chocobo Theme doesn't stray too far from the original score. On That Day Five Years Ago brings the seriousness back with some nice beats. Roborob's rendition of Cosmo Canyon is decent, but I have to give the nod to Pandoh's dubstep version. The finale song, JENOVA does not disappoint and brings this entertaining album to a close.