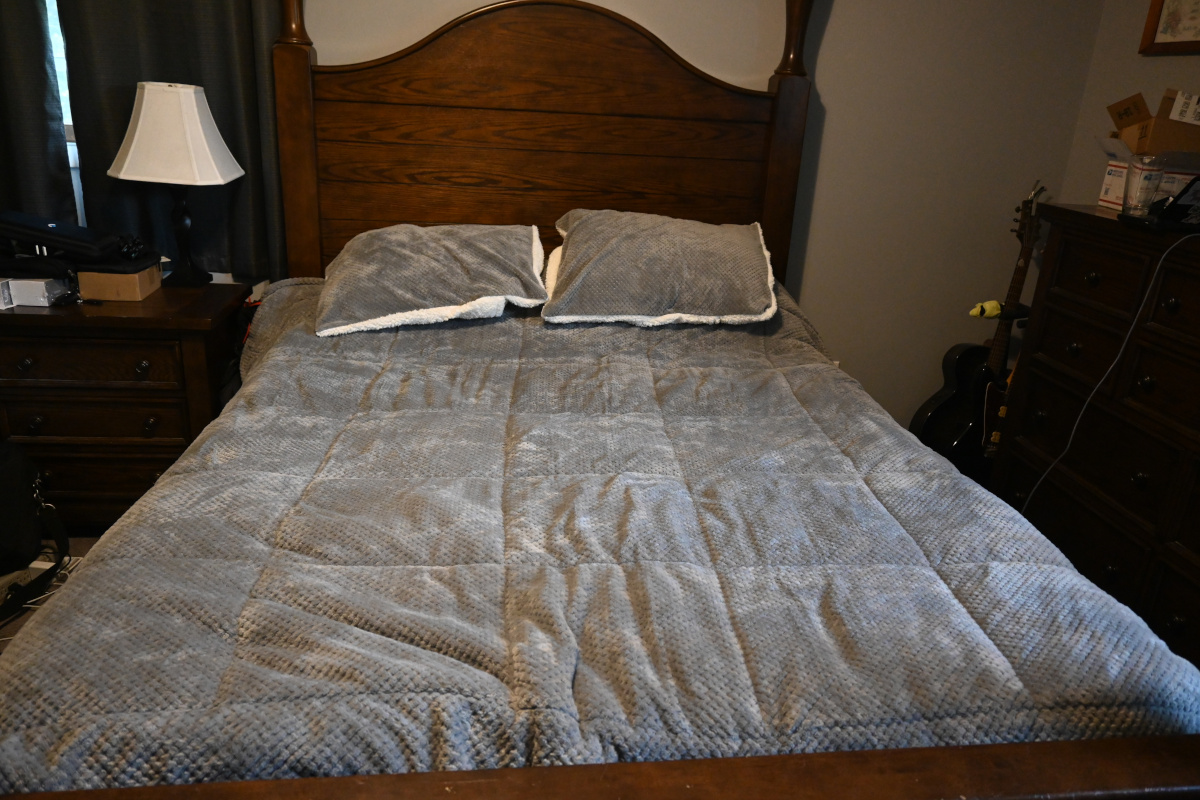 This product was sent to us through Amazon Vine and since our account was restricted from reviewing it on their platform, it's now here for your reading pleasure!
Our previous comforter set has served us well for a few years and the brown ribbon lining on it has been coming off more and more as of late.  Given that our cats and dog often rest on it throughout the day and usually at night, it still smelled like animals, despite washing it multiple times in a row.  Long story short, it was time for a new one!
We recently moved and many of the walls in our house are grey.  I thought that this grey and white comforter set would blend in nicely with our grey walls, dark bed frame, and white trim.   Overall, I'm pleased with how this comforter looks in our room.