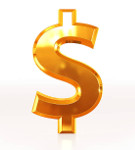 Do you remember the days when the average video game translation was enough to make English teachers despair en masse? Bad video game translations have left a lasting legacy, with phrases such as "Winner Is You" and the classic "All your base are belong to us" worming their way into popular culture. The latter remains popular on memes all over the internet and can even be found on road signs around the world in countries where signage officials have a sense of humor and a fondness for retro video games.
However, as funny as bad video game translations are, they can ruin the immersion of the gaming experience. Nothing takes you out of an in-game world faster than trying to figure out what that garbled sentence is supposed to mean. Thankfully, video game translation services have become far more sophisticated and competent over the years.
For old time's sake, let's take a wander down memory lane and look as some of those truly amusing games that were produced before translation and localization skills became such an integral part of video game production.
Bad Video Game Translations: A History
Before we get into some of the funniest video game translations, let's consider what led to such amazing mishaps in the first place.