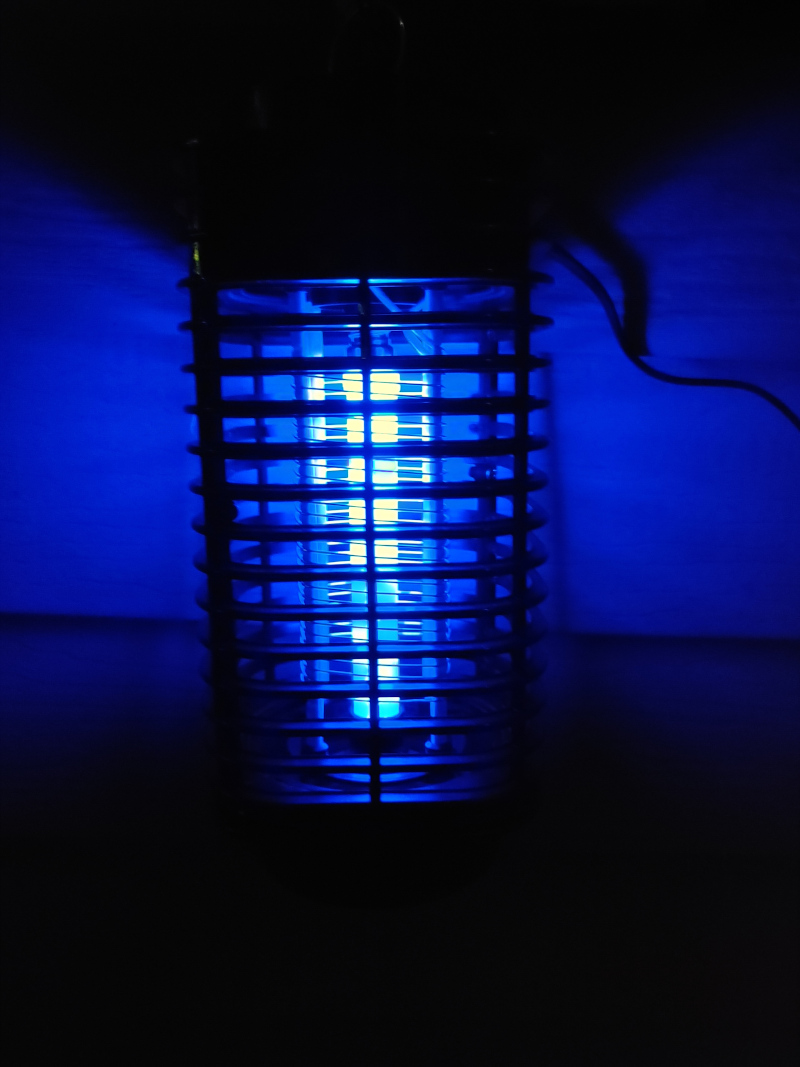 Thank you Muhoop for sending us this bug zapper to review!
Though I can't find any Biblical evidence, I believe that fleas, ticks, mosquitoes, and other blood sucking creatures are part of mankind's curse in Genesis 3. I have yet to find someone who appreciates mosquitoes and wishes for them to stay alive. The "Electronical Mosquito Killer HK-1107" claims to be the best and has "achieved patent" according to the box.
This $20 mosquito killer is quite affordable and measures at 10" tall and 4.5" wide. The power cord is only 3 feet long and that's my biggest complaint. There is no instruction manual, so I'm not sure how to open it up to clean away the bug bodies with a "soft lrush" as the box instructs. The box also recommends using this mosquito killer "in bed-room, hall, hostal, office, chicken farm, animal huslardry, and any other places where needs killing mosquitoes." As you can see, there were multiple typographical errors within the packaging, and it would have been a better experience had some of the instructions gone through a bit of proofreading before release.