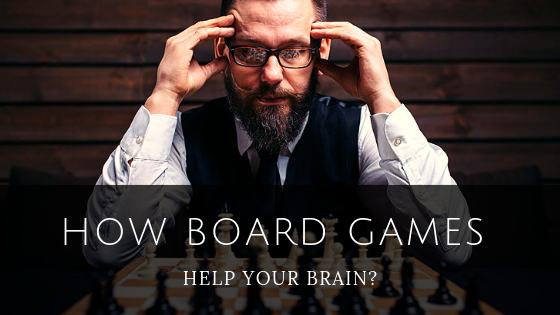 Games played on a surface or board with counters or pieces are made to move around that board which contains some pre-marked areas according to some rules are known as board games.
Board games are of different types and have various genres. They have been quite popular among youngsters. Such games are often entertained in Evening or House parties. Board Games Land provides detailed information on such games.
Board games cover a wide range; beginning from basic childhood games such as Ludo, Snakes and Ladders, Monopoly to thought-provoking games such as Chess to adult games such as Splendor, Dixit, etc. Thus board games are made eligible and entertaining for all ages. Apart from just fun board games do carry other values too and the majors are given below:
Fun value
Playing board games brings forth fun and lightheartedness amongst the sordid realities of life. It helps avoid boredom and act as a means to cut off time.
Lower blood pressure
It helps release endorphins that help to relax muscle thus keeping up a good blood circulation which in turn helps the blood pressure to be low.
Stress reliever
It acts as a healthy distraction. It is the best way to sit back and relax because it brings about happiness which results in lowering down the stress level.
Brings laughter
Board games promote the secretion of endorphins also known as 'happy cells' that helps bring about laughter and causes happiness.
Therapy treatment
These types of games help improve motor skills and used as a treatment of trauma, coordination, nerve functions, etc. It can be used both for children, adults, recovering patients, etc.
Strengthens immunity
Negativity and stress inhibit the strength to fight diseases, thus positive thoughts and enjoyment which come along with board games release certain chemicals which boosts up one's immunity. Board games also give rise to survival genes which gets activated and help brain cells live longer.
Reduces the risk of mental diseases
These types of games reduce the tendency of cognitive dissonance that is a cognitive ability which becomes the cause for diseases like Alzheimer's and Dementia. Board games keep the brain working smoothly and cognitive functions lubricated, declining the risk of such diseases
More active
Board games help speed up the responses in day-to-day life issues. It helps in quick judgement, immediate responses and targeting locations, etc.
Strong memory
Board games help development hippocampus and prefrontal cortex, thus it helps memory formation and complex thought process to enhance.
Child development
It enhances the development of a child in many ways. Starting from logical and reasoning skills; critical thinking it ranges up to spatial reasoning, communication and verbal skills, ability to concentrate, focus, etc. Hence, it helps in shaping the personality of a child.
Increases patience
It helps to set a winning target thus building up strategy and be patient at times of failures which happens easily in a playful environment.
Increases intimacy
It brings together strangers, old friends as a team or help in the familial bonds that may have been weakened.
Conclusion:
In this world where all are heading for monetary luxury and becoming digitalized in all fields including gaming and entertainment, board games maybe unknowingly but do play a very important role. It also helps build self – confidence and develop a sense of creativity too. At times it isn't possible for kids to go out and play on the grounds or for adults to go for a walk but they can, of course, play board games at regular intervals.