Thank you Whalek for sending us a review sample!
Family camp-outs are fun and our kids aren't too picky when it comes to just using a sleeping bag to separate themselves from the tent and gravel/dirt terrain underneath them.  My husband and I appreciated the foam padding we brought along, but sadly, foam often breaks apart over time.
The Whalek sleeping/camp pad is pretty durable and has many nice features with my favorite being the self-inflation.  The valve is easy to use, though if there was an instruction manual included, I would have gladly read it.  The construction is solid and looks like it can take a bit of a beating.  The carrying bag on the other hand isn't as forgiving as I can already see some loosened stitches.  This can be problematic as we all know that putting things back in their original containers is never as easy as removing them!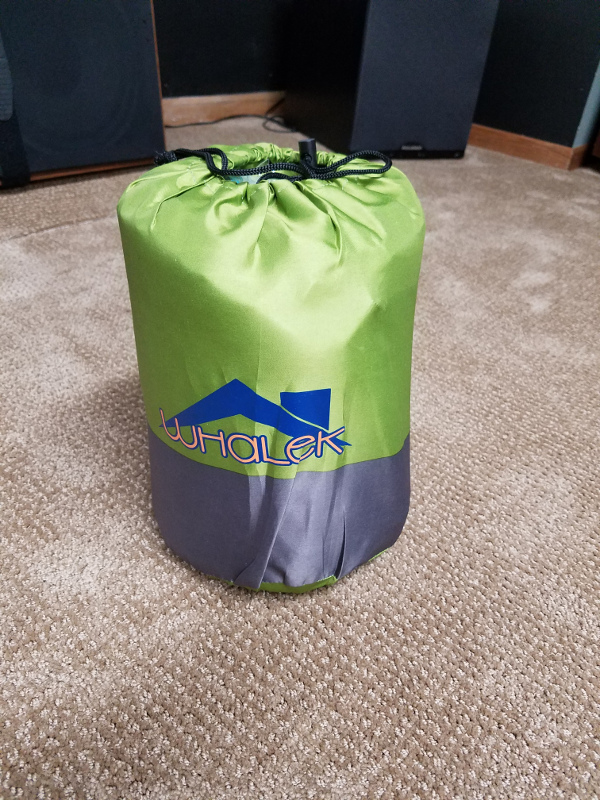 My 5'7" body fit nicely on this sleeping mat, but my 6'2" husband had his feet dangling off the end a bit.  In conjunction with a sleeping bag using this camp pad is more comfortable than without. However, if I had a choice between a sleeping mat or an inflatable air mattress I would choose the latter without a second thought!  A couch still trumps an air mattress if there isn't a bed available.  
The asking price of $60 is a bit more expensive than the others available on Amazon or Ebay.  The sleeping mask is a nice add-on though and I enjoyed using that more than the mat.   I do plan on bring this along on our next camping trip and I enjoy the compact size after a couple of attempts of folding and squeezing it back into its carrying bag.  The Whelek Self-Inflating Camp Pad is great for camping trips and I recommend picking one up if you love sleeping outdoors.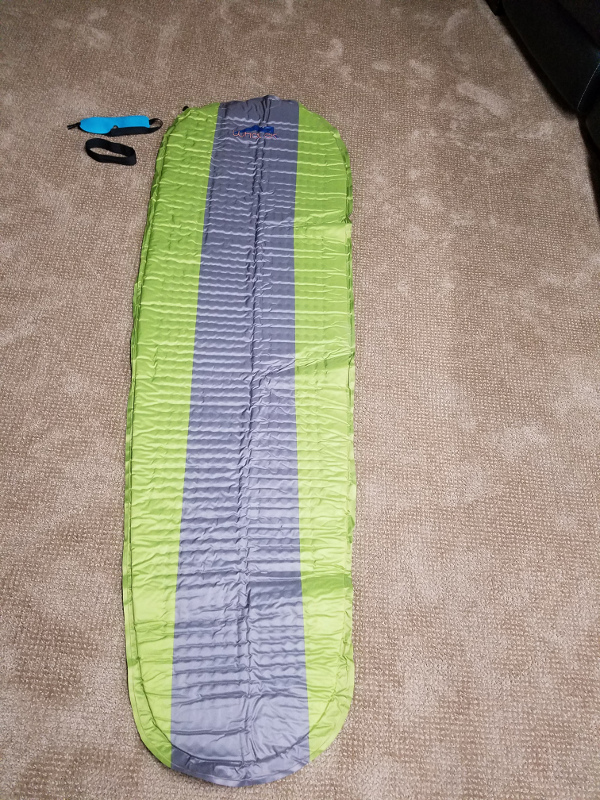 (Amazon Affiliate Link)