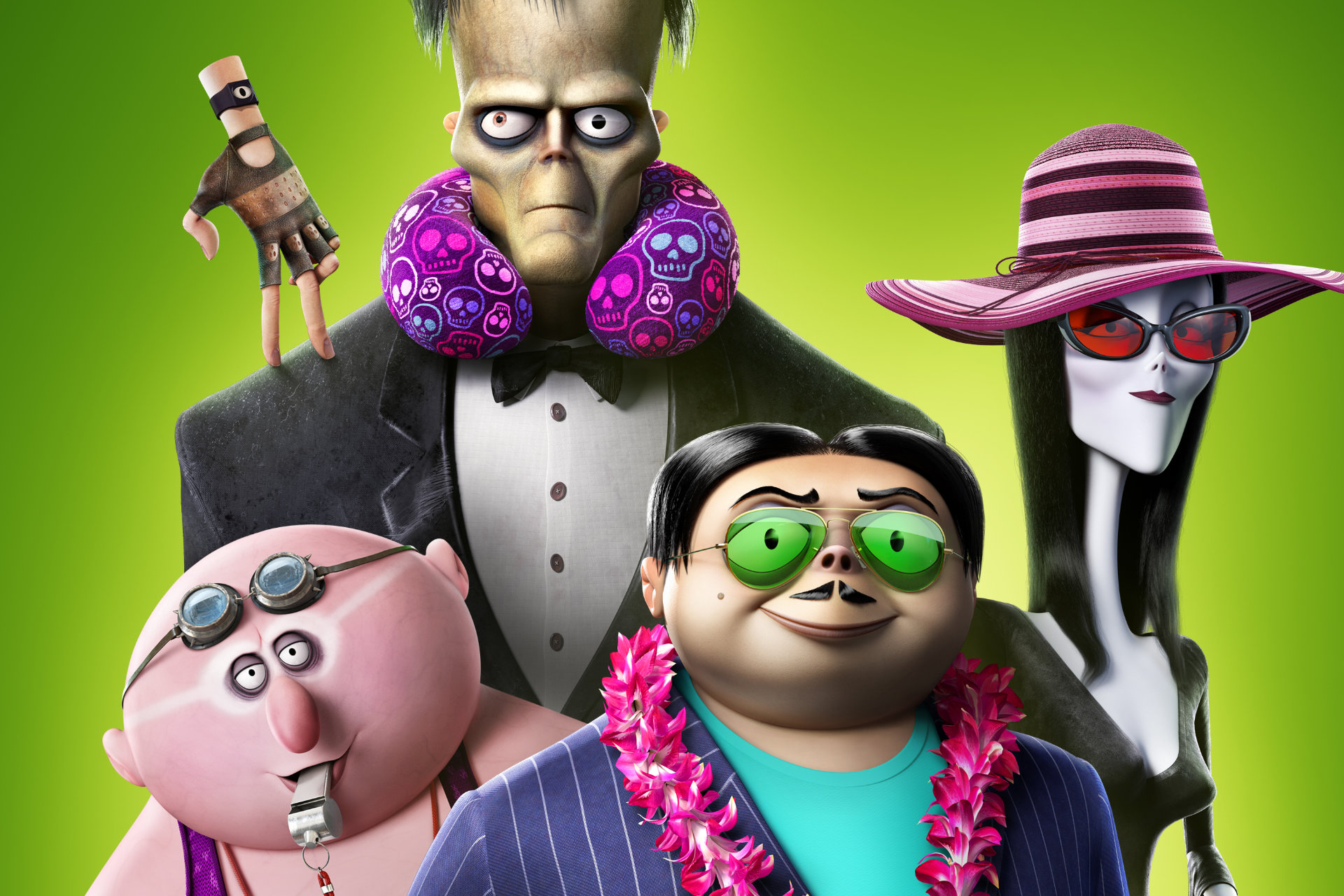 Thank you MGM for sending us access to a digital version of the film to watch!
My family saw the first computer animated Addams Family movie in the theaters in 2019. The film was mildly entertaining, but mostly a disappointment. I'm happy to report that overall we found this sequel to be better than the original movie on many fronts.
The Addams Family 2 begins at Wednesday's science festival which has many uninspiring science projects including the typical baking soda volcano. Wednesday's entry is quite fascinating as it transfers the intelligence of her octopus, Socrates, into her Uncle Fester. When it comes time to announcing the winner of the science fair, Wednesday is visibly disappointed when everyone is given a participation trophy. The professor takes note of her disappointment and consoles her while asking for her data so he can improve upon her work. Wednesday tells him it's a family secret.
Gomez Addams also takes note of his daughter's disappointment, but she rebuffs any attention and consolation he offers her. In an effort to strengthen the family bonds, Gomez and Morticia decide that a family road trip is in order. Instead of bringing the family closer, a wedge is further driven between Wednesday and her family. Apparently she discovers a mix-up of babies at the hospital she was born in and wonders if she is even an Addams.
Without giving away any spoilers, there are some good lessons about the importance of family and accepting who you are. The relationship between Wednesday and her brother Pugsley is quite humorous though many of their squabbles are deadly and should not be practiced between siblings in real life. Pugsley is approaching puberty and is taking note of the fairer sex and his Uncle Fester offers sage advice since he's been on three first dates and written a book about his experiences. There is some sexual humor that may go over many kids heads (but not my teenagers!).
Most of the star-studded voice actors reprise their roles for this film including Charlize Theron as Morticia, Bette Midler as Grandma Addams, and Snoop Dogg as Cousin It. If you're a fan of the original TV show and enjoyed the 2019 film, you'll want to check out this sequel.