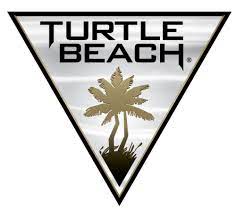 Hardware Info:
Turtle Beach Recon 500 Wired Gaming Headset
Specifications:
Over the ear closed headphones
60mm Eclipse Dual Drivers with Neodymium magnets
Frequency response: 20Hz-20,000Hz
Connectivity: 4' Braided cable with 3.5mm connector (Works with mobile, PlayStation, Xbox, Nintendo, PC, and virtually anything else with a headphone jack)
Microphone type: Removable TruSpeak Uni-Directional Noise-Canceling Mic
Athletic Weave Fabric ear pads with Memory Foam
Wood composite injected earcup for enhanced acoustics
Volume wheel
Glasses-friendly design
MSRP: $79.95
(Amazon Affiliate Link)
Thank you Turtle Beach for sending us this headset to review!
I find my personal audio journey in a bit of a strange place. I am an admitted audiophile, and always seek out the best I can (within a budget of course), and I've always gravitated towards brands that cater to audiophile tastes. And yet here I am, looking at this affordable, great-sounding headset, thinking 'yep, I now get why Turtle Beach is the top seller in gaming audio' - these sure sound quite impressive, especially for the price!
Now that's not to say that they didn't cut any corners. The mostly plastic construction seems lower quality at first glance than it actually is. After looking at it closely, it's fairly well designed, with not too many places that are easy to break, but it may not give off the greatest first impression. But if you examine it with functionality and cost-effectiveness in mind, it's clear that thought and care went into its design.
For example, while the headband is mostly plastic, it is buttressed with a metal adjustable slider, giving it much-needed rigidity. The headband padding is a little thin, but I never found it painful. The earcup (vertical) pivot is connected in two points, and the swivel (horizontal) is reinforced by four screws. The driver is open to the ear, but protected by a high-quality mesh to keep dust out. The cable is braided, with strain relief on both sides. The microphone has a small groove to make sure that it goes in only one way. It's little things like these that show that the headset designers really put a lot of thought into its design, and put the money where it's most important - comfort and sound quality.
While the headband is nothing special, I believe that these earpads represent the future for several of Turtle Beach's upcoming models (or it should). Why? Because they are incredibly comfortable, sound really good, and solve many of the problems with other Turtle Beach/ROCCAT headsets I reviewed recently. These are a perfect fit for both the Turtle Beach Stealth 600 Gen 2, and the ROCCAT Elo Air 7.1. If you own either of those headsets, I highly recommend buying these pads directly from Turtle Beach and replacing the ones that they come with. Turtle Beach sells quite a few replacement earpads; I am going to personally recommend that people upgrade their earpads to these whenever I see another Turtle Beach headset user (unless they already have a Stealth 700, whose pads are much better, and more expensive, than these). They also stay fairly cool after long usage sessions. My only complaint is some may find them mildly itchy, an issue I have with lots of fabric earpads, but I eventually got used to it.
The fit is generally good, though I have an extra large head, so in order to make these fit comfortably, I had to aggressively squeeze the top center of the headband together, so that the top would wrap around my crown a bit more, and give my ears the last bit of stretch that they need. By default, they are a bit wider than deep; this fixes that for me by sitting a bit lower on my head, thereby covering my ears better. Of course, this is with the headband already extended to the maximum. If they had a longer extension, this could have been avoided.
Highlights:
Strong Points: Turtle Beach's new drivers and audio tuning really is great, with a fun and lively sound that gets better with amplification; build quality is decent, with a mostly plastic construction; really good and replaceable earpads; microphone sounds great; high-quality wire; comfortable for long sessions
Weak Points: For my large head, it just barely fits fully extended; while well built, and does have a metal band, is made mostly of plastic
Next I would like to point out the new technology on display - the Eclipse 60mm dual drivers. Based on the diagrams and marketing, it is my guess that these drivers are fairly similar to concentric, or coaxial, drivers that some high-end speakers use, including several from manufacturers like KEF. In this case, the tweeter is located right where the dust cover for the woofer would normally go. You can see right in the earcup that in front of the center of the tweeter there is a dispersion circle, no doubt to keep it from being too shouty.
The advantages of this design are several, but the main one in this use case is that it's small, and makes tuning the high and low frequencies much easier, and in a small space. One potential downside compared to a single driver is that the designer has to compensate for any potential phase or integration issues any time there is more than one driver, even if a concentric design does make some aspects of it easier. Phase or integration issues can lead to a 'busier', harder to pinpoint sound. Given the design here, I have no real way to know if this is a problem for this headset; all designs are tradeoffs. But given a larger driver's general inability to do treble frequencies well, I have no doubt that the small tweeter in the middle helps with that.
Now to the meat of the matter: the sound. All of the recent Turtle Beach headsets I've reviewed recently, whether under the Stealth line, or under their PC brand ROCCAT, have all been good. Sound-wise, these Recon 500s impress me quite a bit. They have a rather forward presentation, with a generally balanced sound. They have a bit of a bass emphasis, and clear highs, but are not excessively bright. What surprised me is that the general character was closer to my reference headphones - my Koss ESP/95X electrostatics - than I anticipated. Not in quality, of course. Those are $500 headphones. But the frequency balance is closer than I expected. These have nowhere near the detail or soundstage of those amazing monsters, but their forwardness - their upper-midrange presence, the 'wall of sound' effect - is similar, but with a bit more bass, as electrostats are not known for bass, and of course, less air and detail. A common complaint of mine with headsets, is when they have a bit of a dark treble; this is absolutely not an issue here. They can sound a bit 'crowded' depending on the music, but I generally could pick everything out. No, they don't sound like $500 headphones, but I am very impressed with what is on offer for $79.
Outside of just music, of course I had to test them with games, too. They did not disappoint, and with their strong midrange, details were easy to pick out, with all sound effects being there and accounted for. I didn't feel like I was missing much playing a game while using these - especially for first-person shooter games, where locating your enemy and hearing footsteps is more important than pure audiophile clarity. These did quite well in that area in my testing.
Compared to the other Turtle Beach headsets I reviewed, these are probably closest to the Stealth 600 Gen 2 - but with a fuller, more in-your-face presentation. They have a tad more treble, with a slightly more forward sound. They also have a bit more bass, as you might expect with such a large, 60mm driver. I would say that the 600 has a bit more separation between instruments, at the cost of forwardness and detail. Which I prefer is honestly difficult to say - and that's a good thing, because both have excellent qualities. What I can say is that it would not surprise me at all if this new driver technology becomes the basis for many future headsets.
Why? Well, mostly because being wired, it's harder to apply digital signal processing (DSP) to the sound to get it 'just right' - so if these, with a purely analog source sound this good, then future headsets can be much simpler. While gently applying DSP to get a desired effect is quite useful, less is definitely more when it comes to DSP or EQ. And honestly? I don't believe these headphones need either. I supposed you could apply a tiny bit of deep bass boost if you want (<100Hz), or try to eke out more detail (if you even can), but I'm pretty happy with their frequency profile overall. And as tests have shown, that is the most important aspect of any audio reproducer, by far.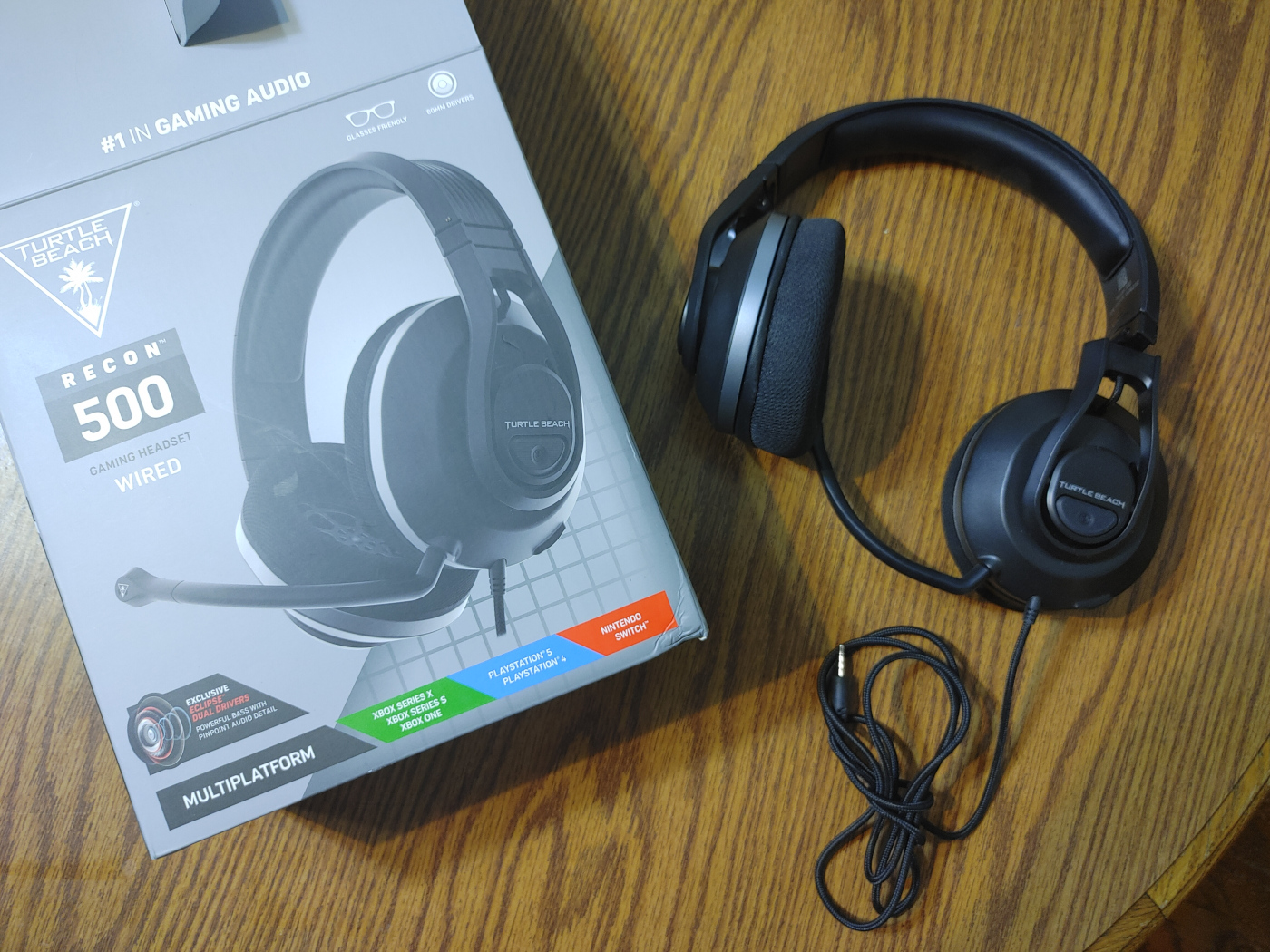 It's funny; by being a purely analog headset, I was able to plug them into all kinds of different sources. And I learned a few things about them. First of all, they are reasonably efficient, but greatly benefit from being played loud, preferably with a high quality amp. Yes, that's right - these benefit from an amp. Conversely, if your device doesn't have a lot of power, it won't sound its best; that doesn't mean it'll sound bad, just not as good as it can. I was able to directly compare it on my LG phone's quad DAC, and I could easily hear the improvement with some songs. Some headphones really come alive at higher volumes, and this is one of them. Please be careful not to damage your hearing!
I tested using this headset in a voice chat situation on discord, during several phone calls, and even on a work conference call and the microphone performed excellently. Everyone I talked to said I sounded perfectly clear, which is all you can really ask for out of a microphone. It is removable, which got me in trouble during a phone call when I realized no one could hear me while I scrambled to plug it in, but that can happen with any headset with a removable mic. There is no pop filter included here.
Overall, I am impressed with the Turtle Beach Recon 500, and how far they have come in making a really decent sounding gaming headset. I believe their new driver technology first delivered in this model could easily become prevalent throughout much of their product range; thinking about how much better an active, DSP controlled dual driver platform could become in their next high-end headset is pretty exciting. For someone looking for a headset that works with almost anything, and a 3.5mm plug is exactly that, should give the Recon 500 wired gaming headset a serious look. I think you'll be pleased!