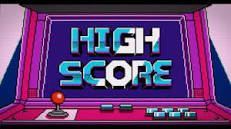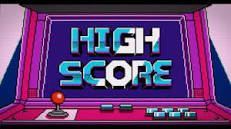 Thank you Netflix for supplying us with complimentary access to review this series!
The main focus of the second episode is Nintendo. The company was founded in 1889 and their focus back then was playing cards. 1985's launch of the Nintendo Entertainment System (NES) revitalized the video game market. Before sites like YouTube and GameFAQs, people relied on gameplay counselors to guide them through the thousands of NES games in the market. In this documentary, Shaun Bloom recalls his days as a gameplay counselor and what it took to become one. Getting paid to play videogames? Sounds like a dream job! With the growing video game library, it got harder to assist stuck gamers. Thankfully, the Nintendo Power magazine provided pointers and maps to ease the burden a little bit for the gameplay counselors and subscribers.
The 1984 lawsuit about Universal Studios suing Nintendo for the term "Kong" in Donkey Kong is discussed in detail by their lawyer, John Kirby. According to the credits, he passed away in 2019. After the case was won, Nintendo's Shigeru Miyamoto paid homage to the lawyer by naming a popular character after him. Much of Nintendo's success can be attributed to Shigeru Miyamoto, who played major roles in designing their most popular characters and games. Hirokazu Tanaka, the composer from Donkey Kong, is featured in this episode, and it's neat to see how he came up with the various sound effects with the equipment he used back then.
The title of this episode, "Comeback Kid", is referring to the 1990 Nintendo World Champion, Jeff Hansen. When he originally tried to qualify, he got third place. His parents took him to the last contest where he took first place and eventually became the top player in his age group. The three games used in the competition were Super Mario Bros, Tetris, and Rad Racer. I wonder if his parents let him drive the Geo Metro he won for them when he turned 16?
Overall, this was a very interesting episode and I look forward to checking out the rest in this series.