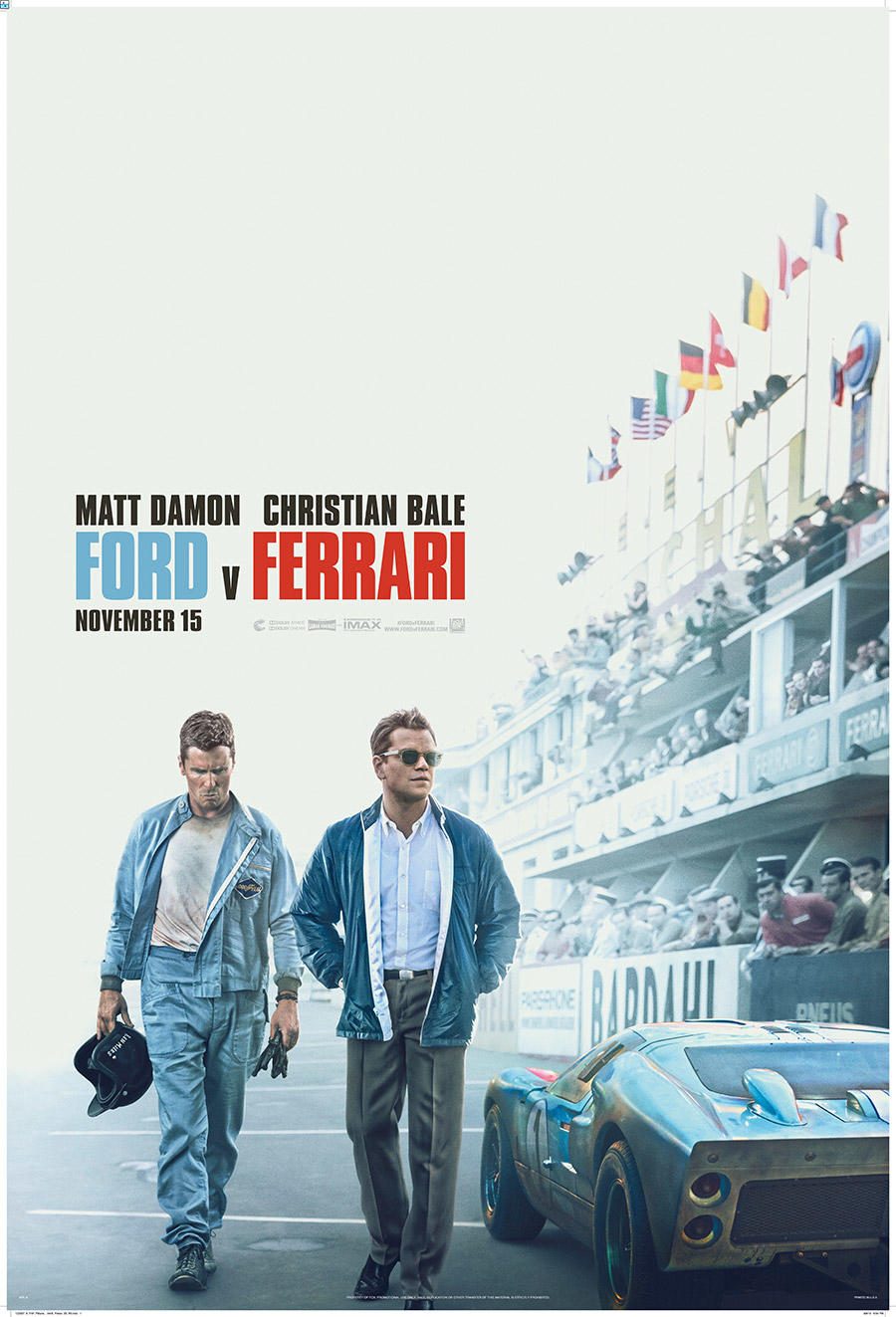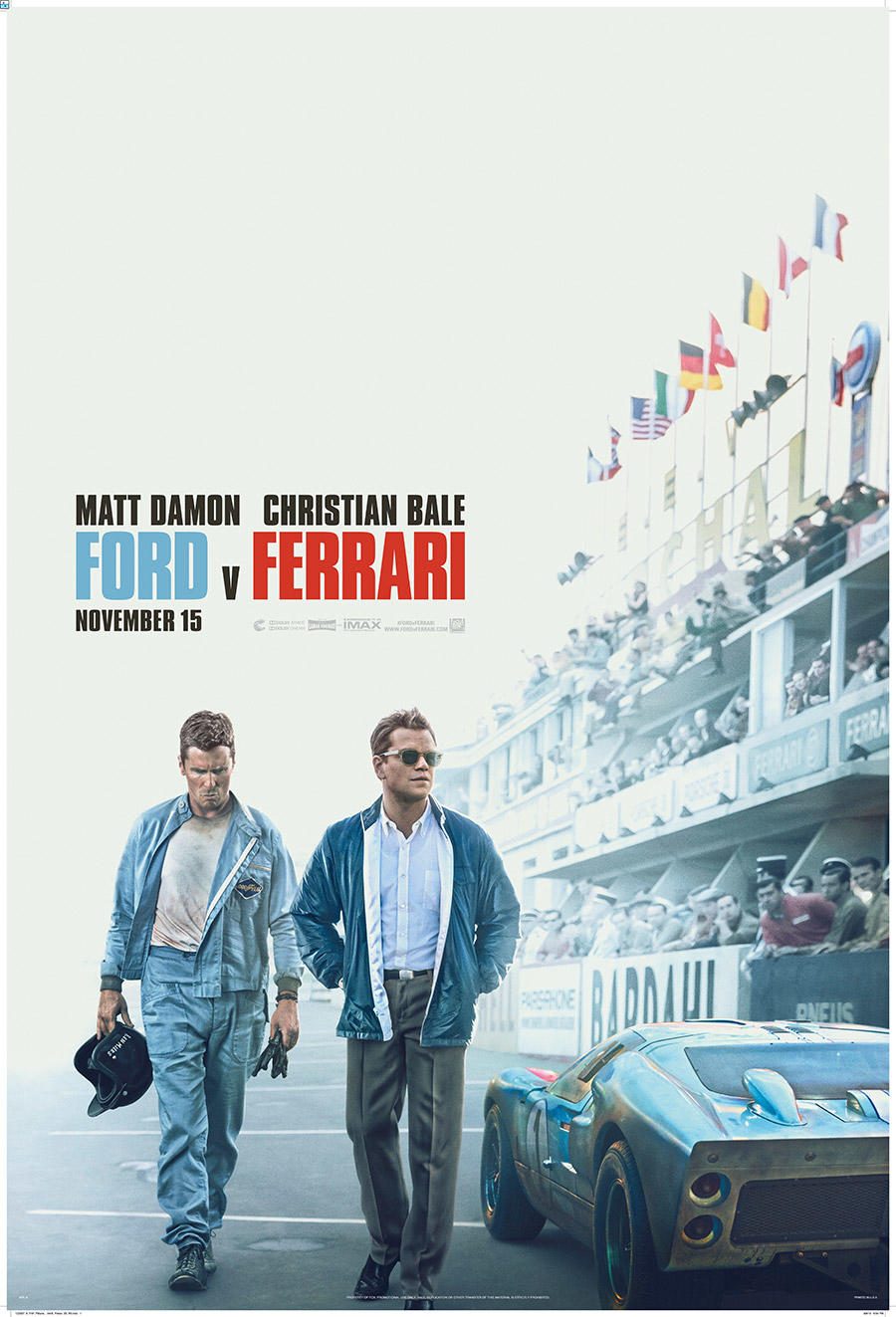 Thank you 4DX for sending us five movie tickets to see this film!
As a proud owner of a Ford Mustang, I felt obligated to see this film. It's the first 4DX movie we've seen that's not kid-focused. Ford v Ferrari is rated PG-13 for language (including the f-bomb) and mention of sex. There is some kissing, but nothing beyond that is shown. Unfortunately, God's name is taken in vain a few times. It's also worth noting that one of the characters dies, but the details are left to the viewer's imagination. If you don't mind these issues, this movie could be enjoyed with older children.
The film begins with Carroll Shelby (played by Matt Damon) winning the 24-hour Le Mans race and having to retire shortly thereafter due to a heart condition. He still focuses on designing cars and works closely with a fellow car enthusiast and racer, Ken Miles (played by Christian Bale). Meanwhile, Ford is in a funk and wants to expand its market and get their name out there in the race and sports car circles. Ferrari was going bankrupt and while offering to partner with them, the Ford businessmen were insulted instead. Henry Ford II wanted to retaliate by having a Ford racecar dethrone the multi-year winning Ferraris.
Lee Iacocca (played by Jon Bernthal) asks for Shelby's help in making the GT40 racecar Le Mans worthy. They only have ninety days to improve upon the car's design. Ken Miles is the most familiar with the car and its flaws, but due to his short temper, Ford does not want him representing their brand. There are many hurdles to cross in order to for these two parties to work together peacefully. I won't spoil any details, but this movie can even be enjoyed by people who are not car enthusiasts.
Ford v Ferrari is the first 4DX movie that we've seen that did not require 3D glasses. With the movement and rumbling of seats during all of the car scenes, this film was very immersive and I didn't miss the lack of 3D whatsoever. One of the scenes has some fragrance to it but it wasn't too recognizable. During some rough driving scenes, the air blasts behind our ankles was startling. The timing for all of the 4DX effects is spot on and I'm grateful to have seen this film with these enhancements. I highly recommend seeing this film in any format, but if you have an opportunity to see it in 4DX, take it!