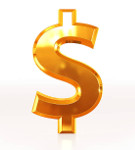 A video game is interactive digital entertainment that you "play" via a computer, a game console (like the Xbox or PlayStation) or phone or tablet. 
The reason why video games are awesome, and extremely popular among all age groups is that people are trying to escape the real world and prefer to live in the virtual world.
There could be many reasons why video gaming will take over but according to me, they can be summarised in seven points.
People find it easy to find a community within the gaming world.
Technology has been a boon for some people while it is a curse for the others.
People find it easier to join a community in gaming worlds and make friends or even compete with one another rather than dealing with the real people.
It saves people from the task of handling tantrums, or mood swings of the people face to face.
This is proved from the following data. 

Source: limelight.com-How many hours each week do you spend playing video games?
Video gamers spend an average of 7.1 1 hours (seven hours, seven minutes) each week playing games. This is an increase of 19.3 percent in the last year.
Well, if you find that the servers of your country are particularly slow, then you can use VPNs and increase the speed.
The popularity of television as a means of entertainment is decreasing
" According to estimates, there are 120.6 million TV homes in the United States for the 2019-2020 TV season. Whilst the number of TV households continues to grow, pay-TV is becoming less popular – the pay-TV penetration rate in the U.S. was pegged at 75 percent in 2019, marking a drop of almost ten percent in just five years."- source Statica.
More and more people are turning to video games as a stress buster and for entertainment.
Easily downloadable games on mobiles.
Many devices are available to play video games but mobiles are the most preferred ones. 

How much of your total time playing video games is on the following devices?
(Scale 0-4)
Source: limelight
It is evident from the above data that people prefer to use mobile as a means of playing the game.
The easy availability of mobile phones and the compactness makes it a point to use them as gaming devices.
Due to this, the popularity of video games is increasing.
Career options in gaming.
Nowadays there is one more career in the minds of young people and that is to become a professional video game player. 
They don't mind turning their hobby into a career which is evident from the below graph.
This has given a boost to the field of video gaming.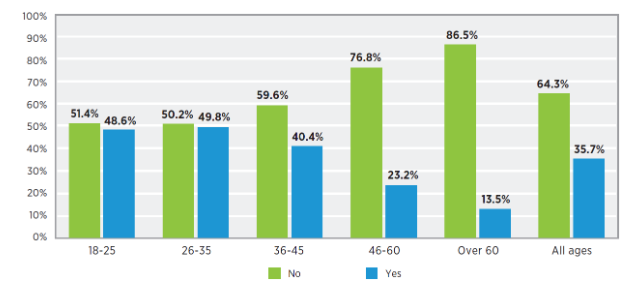 Would you quit your job if you could support yourself as a professional video game player?
 A shift in content consumption
There is a trend to watch online games on Twitch and YouTube rather than watching real sports on the television. Of course, online games cannot replace real ones.
 For instance, the overnight sensation "Fortnite", reported 1.1 million simultaneous viewers on Youtube.
There is a paradigm shift in the way people want the content to be delivered to them, which makes video games a more popular option.
Requires less investment
Movies like 'Star Wars' require huge investment whereas video games do not require the investment of that magnitude. It is comparatively less.
Besides, there is a headache of approaching the celebrities and fixing the dates for shooting in case of T.V which is not so in case of video games.
Also, in television serials, there has to be continuity whereas in games they can be started from anywhere and slowly levels can be crossed.
Fictional characters are often used in video games and often a real game player substitutes himself/herself in that role.
This is one of the factors why gaming is becoming more popular than television.
Games are replicating T.V characters and T.V serials
Characters from popular T.V serials or movies are often animated and adopted in various games.
When people play games they shift themselves into these roles and it gives a kind of mental peace to them.
Besides in the case of T.V, people needed a television set to view it whereas in the case of gaming everything is stored on a cloud. Due to this, it can be accessed from anywhere and any device. 
CONCLUSION
So whatever be the purpose of gaming, be it a career, just for entertainment or watching people play games on Twitch, one thing is certain that video gaming will continue to be popular in the coming days.