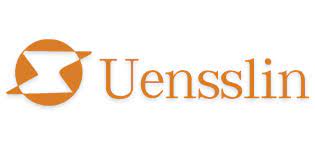 Hardware Info:
Uensslin Bluetooth Bone Conduction Headphones
Micro USB charging port
Weight: .88oz
Wireless range: 33 feet
Battery capacity: 200mAh
Qualcomm CSR 8635 chip
Noise-cancelling microphone
MSRP: $69.99
(Amazon Affiliate Link)
Thank you Uensslin for sending us a headset to review!

I recently started a gym membership and noticed that the majority of the patrons wear earbuds while working out. I used the recently reviewed the JLab Jbuds Pro Air, but the left earbud stopped charging. Before those died, they often fell out of my ear in the middle of working out. A sweat-proof and lightweight headset that lets me be aware of my surroundings is ideal for workouts and the Uensslin Bluetooth bone conduction headphones meets all of those requirements.

Bone conduction headphones don't cover the ears and they bypass the eardrums. Instead, vibrations are carried through the skull to the inner ear housing the organs or hearing and balance. Most cases of hearing loss are a result of damage to the eardrum. As long as the cochlea is functional, bone conduction technology would allow a deaf person to hear clearly again.
Highlights:
Strong Points: Lightweight; allows you to be aware of your surroundings
Weak Points: Bone vibration takes some getting used to; other activities may cancel it out; micro USB charging port
While these headphones come with a set of earplugs, I left them unopened as I prefer to be aware of my surroundings when I'm out in public. At home, I don't mind using noise canceling to tune my family out. The microphone on this headset does have noise canceling and works well for phone calls.

The vibrations take a little getting used to. When I first listened to music with these headphones, I could feel the vibration above my eye socket. The vibrations seem to be more amplified when talking to my husband on the phone. Lowering the volume helps. It takes a little bit of adjusting to find the perfect balance of being able to hear your music/phone conversation over the outside noises while not getting too many strange vibrations. Another thing to consider when using bone conduction is your environment. After working out I often get a HydroMassage. The strong vibrations from the massage chair cancel out any music I was attempting to listen to.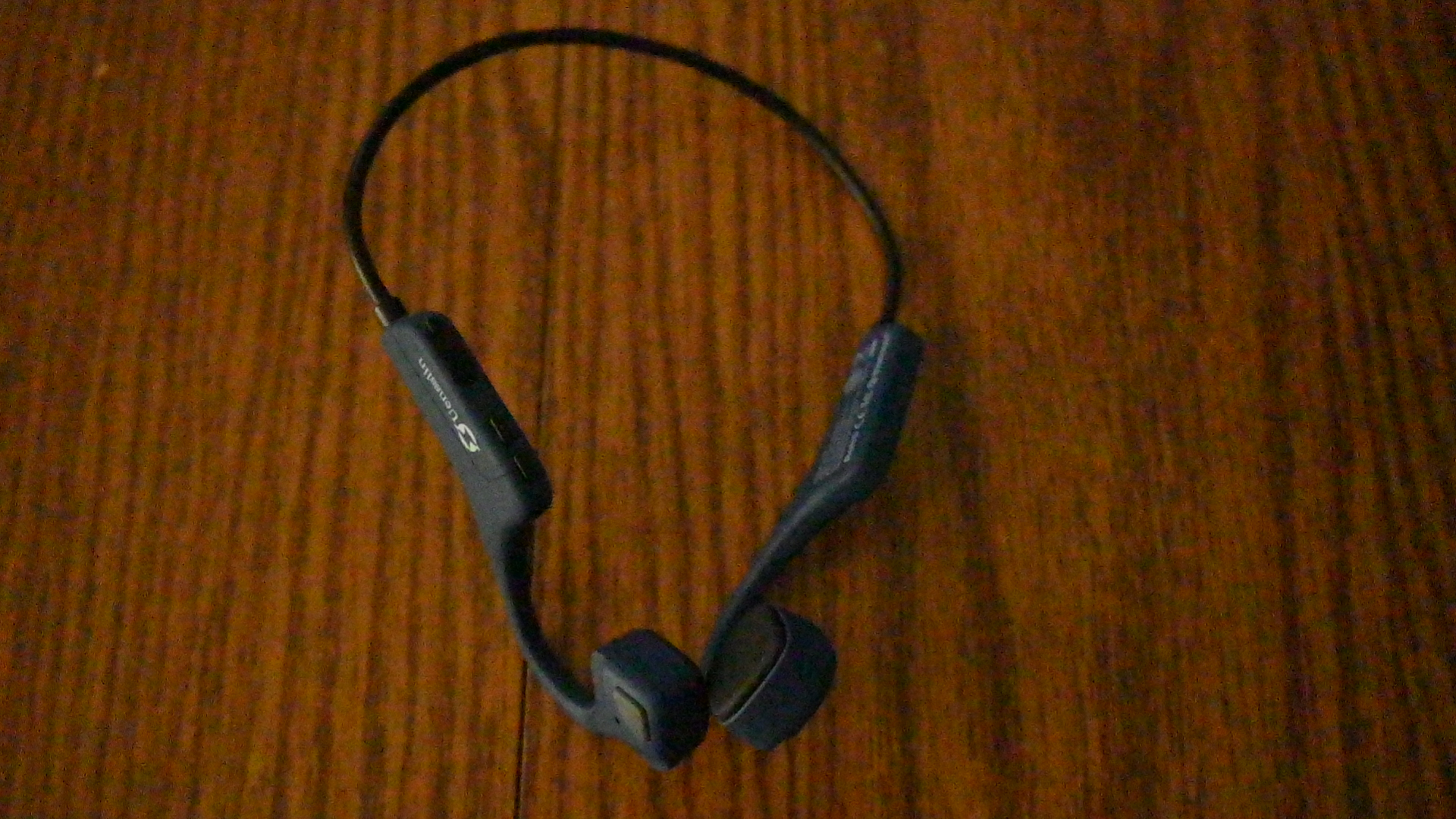 Before using the headphones, I recommend charging them with the included micro USB charging cable. It's a shame that these don't use the latest USB-C connector. Charging can take up to two hours and on a full charge, they can last between six and eight hours.

This headset uses Bluetooth 5.0 and can be paired by pressing the power button for a few seconds. Pairing was easily accomplished with my laptop and Android cellphone. The power button also functions as an increase volume button. The button next to it lowers the volume. The left headphone has a multifunction button that lets you pause/unpause and answer/end phone calls.

Overall, I'm happy with these headphones. I'll continue to use them for workouts for the foreseeable future. I just have to not wear them for the hydro massage afterward.