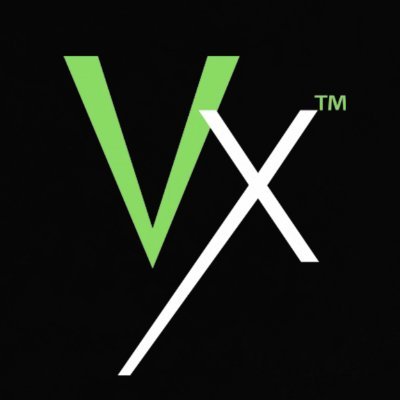 Hardware Info:
Velocilinx Boudica Surround Sound USB Gaming Headset
Specifications:
Over the ear headphones
50mm driver
Frequency response: 20Hz-20,000Hz
Impedance: 210 Ohm
Sensitivity: 119dB +/- 3dB
Cable length: 2.2M
Connector: USB 2.0 (for PC)
Microphone type: omnidirectional (attached)
Microphone size: 6 x 5 mm
Microphone sensitivity: -42dB +/- 3dB
High quality leather-like ear pads
Volume, mute, and light buttons
Backlight: rainbow (shifts between colors)
Vx Audio software/drivers required for some features like virtual 7.1 surround, but not required for basic use
MSRP: $69.99
Thank you Velocilinx for sending us this headset to review!
I've been into audio a bit obsessively for quite a few years now, and of course gaming even longer. The marriage between the two hobbies is obvious; how can you enjoy games' excellent soundtracks without a quality audio system? It also can really aid competitive gaming, as good sound cue placement can make a huge difference in your success when playing with friends (or frenemies). I am also always on the lookout to find a bargain, both for myself, and my friends, my children, and, of course, you. That's why I almost always take the opportunity to review an audio product when I have the chance, especially when it's a new manufacturer like Velocilinx.
Anyone who has read any of my reviews knows that I tend to prefer neutral audio profiles (slightly higher highs and lows is okay), and I have a large noggin', so small headsets need not apply. I remember, from several years ago, that a few review headsets in a row didn't fit me properly. Thankfully, manufactures seem to have started making more and more headphones and headsets with the cranially gifted in mind, and more and more headsets that have come through our doors have been fitting me perfectly fine.
And really, build quality is one of the best things about this headset. Even though the headband looks metal-ish, it's plastic - but still with a high-quality feel. The headband strap that sits on top of your head is super comfortable; I have far more expensive headphones that get this part totally wrong. The other critical piece, the ear pads, are a nice soft-touch white leather-like material, and they feel great. They will get a bit warm after a while, but I never felt like it was a serious issue. Most headphones that use leather pads do; this did not feel like it was substantially worse than most others. If anything, the headphones feel great and could easily rest on your head for an hour or more.
Highlights:
Strong Points: Looks great; very good feel and build quality; excellent strain relief and overall feel of headset and cable; very comfortable; fits my larger head; works on Mac and Linux without any software required (Stereo only); Windows software works well and stays out of the way
Weak Points: Volume spread is biased way too loud; has a bit of a bass-heavy sound presentation, unless using the EQ software which works very well; surround sound features are a matter of taste
The microphone is built-in, and looks like it would stay in place better than it does, but once I found a good spot, I left it alone. It, along with the main USB cable, are protected from bends and other damage with high-quality strain relief ends at every cable end. I really feel like this set should last for a long time, assuming no unusual abuse. The build quality on this headset is one of its standout features. I just love how sturdy and well-thought-out the physical design is. Near the top of the 2.2 meter cable, there is an in-line remote control that lets you change the volume, lighting settings, and headset mute. Other than thinking the mute and enabled light should probably be switched for the microphone, overall I've been very pleased with how the headset looks and feels.
Out of the box, the sound is a bit on the bass-heavy side, and sounds a bit dark for my tastes. This is pretty common with gaming headsets. The difference between this one, and some of the other ones of lower quality I've heard, is that this is a tuning - the highs are definitely still there. Nothing important is missing - and that's critical, especially since the included software helps resolve this issue almost completely.
Obviously the software is only useful in Windows, but it includes some very handy features that really make this headset a lot better. First is the built-in 5 band EQ. While more bands are generally better, in this case it's sufficient to resolve the dark presentation to simply raise the 1200Hz, the 3600Hz, and the 12000Hz bands in an increasingly upward slope, so that each of those three bands is up about 2db up from the previous ones. This EQ setting greatly flattens the response up, and brings out the best from this headset. Other features offered by the software are sound effects that emulate various kinds of rooms (I've always found this useless), microphone settings, and the virtual 7.1 surround feature.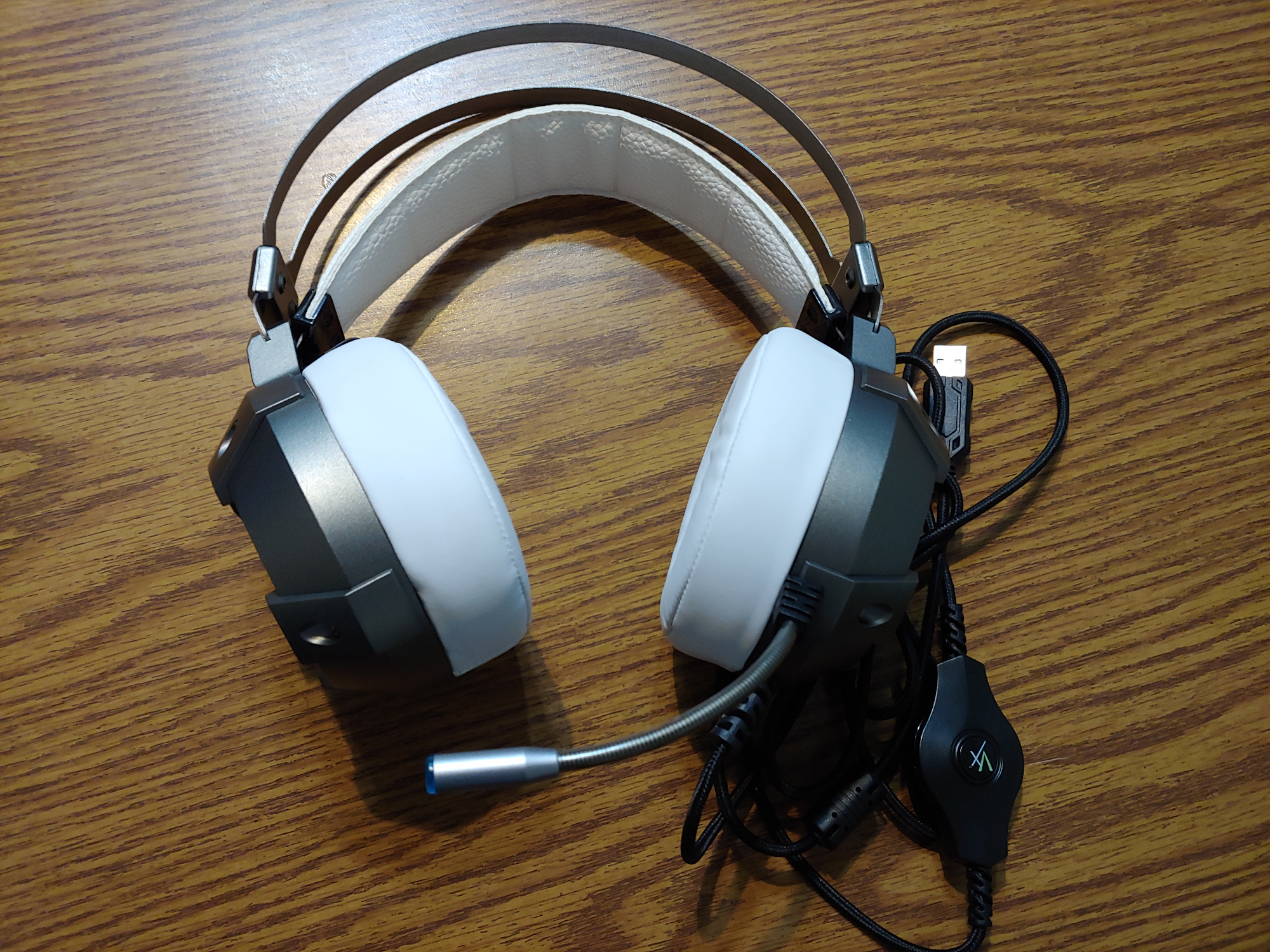 Virtual 7.1 surround offers one effect, while the virtual 3D offers another. Which will sound better depends on the gaming software, I would guess. The 3D mode sounds quite good for most music, actually, though I ultimately had better results via the software EQ, since I prefer avoiding added echo with my music. As for games, it depends on your taste. Both virtual 7.1 and the virtual 3D mode do modeling based on the input and the desired output of being more spacial; what you like better, or using nothing at all, is purely a matter of preference. 3D mode applies an EQ along with the modeling that sounds quite nice, but that depends on the source (and preference). The EQ the 3D mode applies sounds great, and the additional echoes emphasize any positional queues, so depending on the game, it could be quite useful. I wouldn't recommend it for RPG-style games though.
While you can combine the equalizer with the virtual 3D/7.1 modes, I would not recommend doing so. Another thing I noticed is that in 3D mode, some in-game explosions sounded like it overdrove the headset a bit, and caused a bit of crackling. I didn't notice this with the 3D mode off along with my custom EQ setting mentioned above. One other problem I saw was that most of the volume range is so loud that you can't use it; typically, most people will be listening to games or music in the volume range under twenty, which is kind of a waste. At least you can really crank it up if something is quiet.
Overall, the Velocilinx Boudica Surround Sound USB Gaming Headset is an excellent choice for gamers looking for great sound on a budget. At the listed price of $69.99, you are getting an extremely comfortable headset that looks good, is built really well, and sounds great, as long as you are willing to apply a custom EQ using the free driver software. I wish you could customize the RGB LED colors, but it's no big deal - if you don't like a rotating rainbow, just turn the lights off. I've played several different games and listened to quite a bit of music using this headset, and while it may not reach audiophile standards, especially since it will only output 44.1KHz and 48KHz at 16 bit depth, it fulfills its intended purpose wonderfully, so I'd say it's easy to recommend.