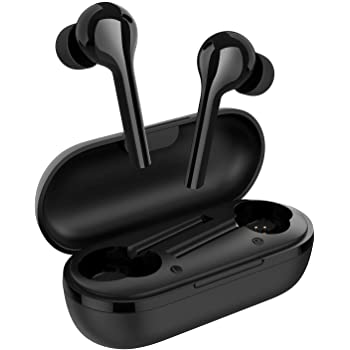 Hardware Info:
T16 Wireless Waterproof Earbuds
Release date: May 2020
Connection: Bluetooth 5.0
Charging Cable: Micro USB
Price: $21.99
(Amazon Affiliate Link)
Thank LYSJ-US for sending us these stereo earbuds to review!
With the headphone plug no longer being standard on cellphones these days it's worth looking into Bluetooth alternatives. My oldest and youngest were the first to abandon wired earbuds, and now my middle child is the only one in our family who has not gone wireless yet. Name brand wireless earbuds can set you back $150 or more. The Layajia waterproof wireless earbuds are only $21.99 and sound pretty good. They work great for listening to music and for phone calls.
Pairing is a cinch and I like how they show the battery level in the Bluetooth device list. Like many wireless earbuds, these have touch controls which can be a little confusing. Double tapping either earbud will pause or play your music. If you want to skip to the next song, you have to tap on the right earbud for a couple of seconds. If you want to go to the previous track, you have to tap the left earbud for a couple of seconds. Going back two tracks if you accidentally skip ahead is not possible. Overall, the touch controls felt just right and are not too sensitive.
Highlights:
Strong Points: Excellent quality for the price
Weak Points: Hard to tell which ear bud goes in which ear since they're not clearly labeled
This is a no-frills set of earbuds, when the case is charging the singular LED will illuminate. The compact case can be charged with a micro USB cable. The earbuds will be charged by the case when they're put back into it. After 10 minutes of inactivity, the earbuds will power off. The battery life on these earbuds is great! The case has the earbuds labeled L & R and they can only fit in one way. Supposedly, the earbuds themselves are labeled, but if so, they're hard to read.
Like many other wireless earbuds, these ones have audible notifications letting you know when they're connected and when you have an incoming call. Each of the earbuds has an led that flashes orange and white when pairing and is solid orange when charging.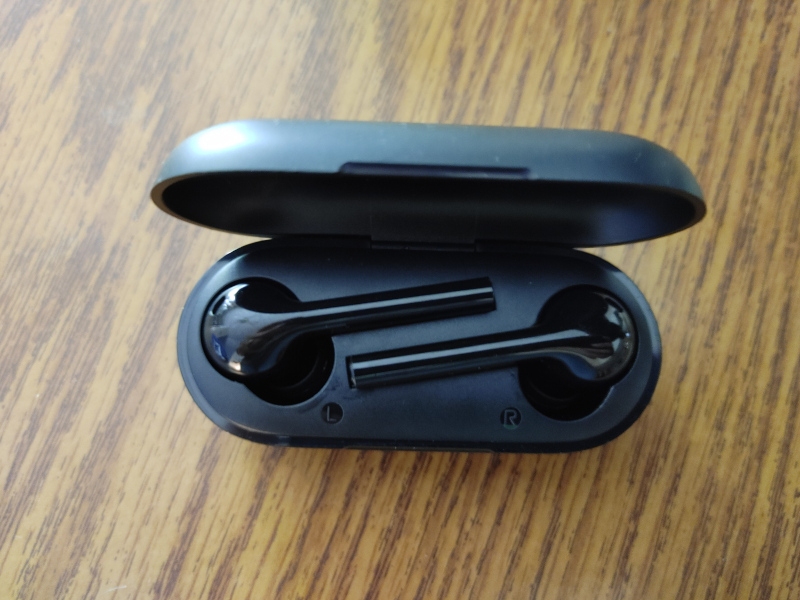 For comfort reasons I've always preferred headphones over earbuds. This set is surprisingly comfortable and I have worn them while working for over an hour. After several days of use I still have yet to charge the case a second time. The range on these earbuds is a generous 33 feet. I did notice cutting out when going into various rooms and leaving my phone behind.

The sound quality is great and I found them to be very balanced and not bass heavy. Phone calls were clear on both ends.

Included with these earbuds are several pairs of tips in various sizes, an instruction manual (with badly translated English), and a card with a website/QR code on how to activate a lifetime warranty. All in all these earbuds are great for the money and I highly recommend them.