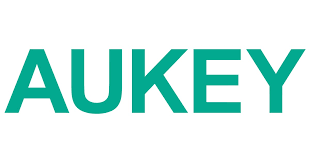 Hardware Info:
Aukey USB C Hub Adapter
Manufacturer: Aukey
Release date: June 3, 2020
Specifications:
1 USB C Thunderbolt 3 power delivery charging port
2 USB 3.0 data ports
HDMI 1.4 – 4K at 30Hz
10/100/1000Mbps Ethernet
Price: $28.99
(Amazon Affiliate Link)
Thank you Aukey for sending us this product to review!
Like many families, our kids are remote learning using school-provided Chromebooks. Unfortunately, it has not been easy despite our family being very IT savvy. We have had to replace multiple Chromebooks due to internet connectivity and hardware issues. Our school district Chromebooks do not have Ethernet ports and when the wi-fi is not connecting properly, attending and learning anything online is shot. Unless you have an Aukey USB C Hub Adapter.
While exchanging e-mails/tech support tickets with the schools we were able to get our kids back online via Ethernet with a USB hub. Without a USB hub, my kids would have been offline for several days! The gigabit Ethernet alone is a lifesaver, but there's more! Other than using USB C for charging cellphones, those ports are mostly vacant. I can never have enough USB 3.0 ports though. This hub allows you to add two more USB 3.0 ports. Some laptops these days don't come with any traditional USB ports at all! This USB hub comes in handy for my work laptop, which uses its only two ports for an external keyboard and mouse. By using this hub, I can now use my USB headphones that I find more comfortable than wireless Bluetooth earbuds.
Highlights:
Strong Points: Durable and low-heat design; 2 year warranty
Weak Points: HDMI 1.4 was implemented instead of 2.0
If you use this hub with a MacBook, the 100W PD pass-through charging port will keep it fully charged. The USB-C can't output video to an external display. You cannot use this device as a replacement dock for the Nintendo Switch! If you're looking for a USB C Switch dock, I recommend this one (https://amzn.to/3bI5UQM). The other two USB ports support up to 5V 1.5A output for charging/using peripherals.
The HDMI 1.4 port can output video up to 4K resolution at 30Hz. This is a great and inexpensive way to add a second or third monitor to your laptop or extend your cell phone display to a bigger monitor. It's a shame that the newer HDMI standard was not implemented. 4K at 60Hz would have been nice!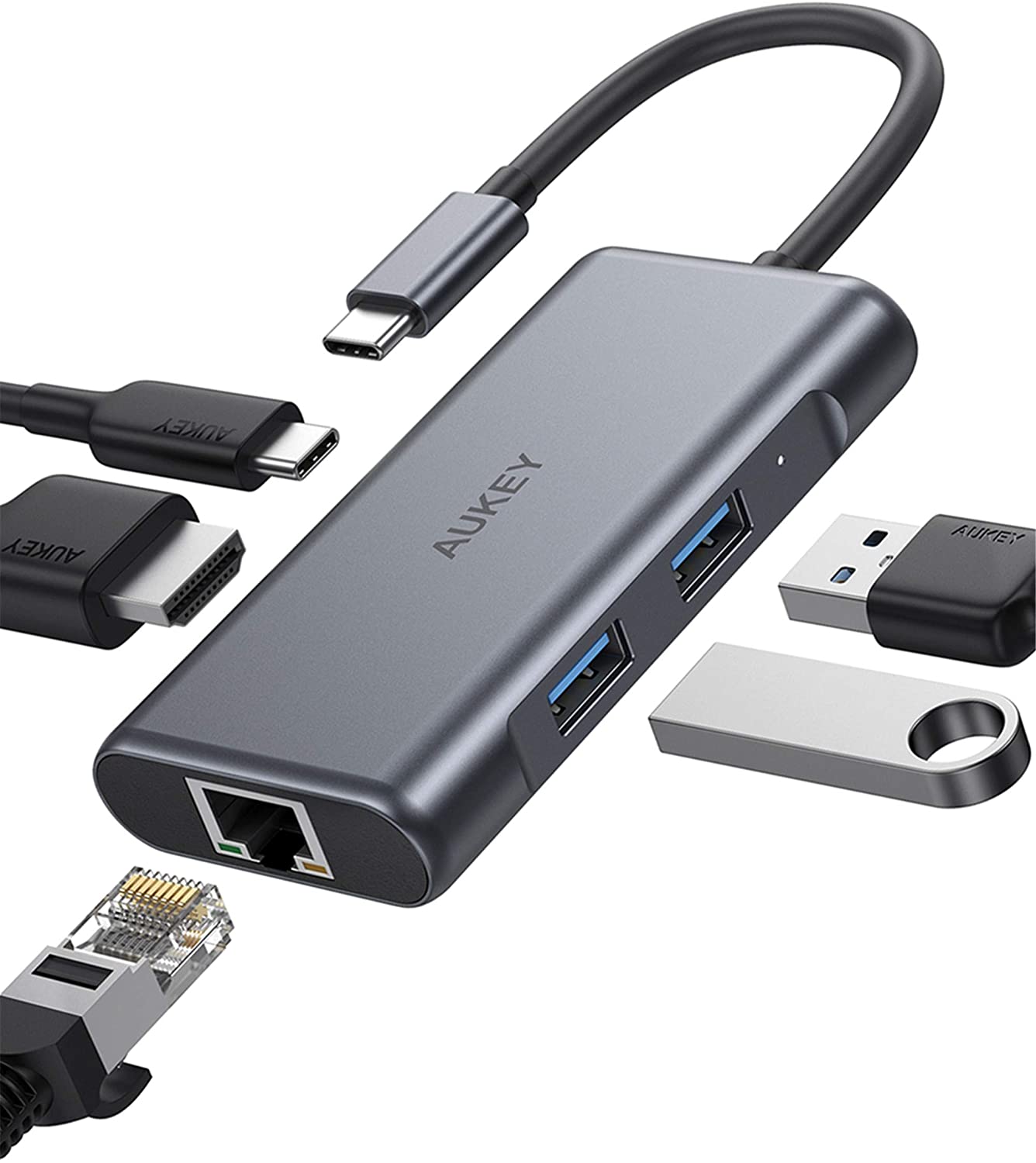 Everything else about this hub's design is rock solid though. The sandblasted aluminum alloy finish dissipates heat and adds a higher quality feel than plastic hubs. This hub is designed to not get hotter than 111°F.
Should any issues arise, this device is covered by a 2-year warranty. It's compatible with all modern phones, laptops, and desktops. If you're looking for more USB connections, extended display, or a reliable Ethernet connection, look no further than the Aukey USB C Hub Adapter. At less than $30 it's reasonably priced and worth every penny if your kid's education is at stake!