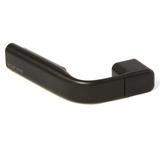 Game Info:
Vufine
Developed by: Vufine
Release date: July 2015
Price: $149
(Amazon Affiliate Link)
Thank you Vufine for sending us a review sample!
Google Glass is no more, but the concept was great.  The two things that killed Google Glass were its price and privacy concerns with the built-in camera functionality.  Vufine solves both of those problems but has some flaws of its own.  Unlike the Google Glass, the Vufine is not wireless and unless you want a cord in front of your face, you have to use it on your right eye.  The biggest advantage of the Vufine is its reasonable price of $149 which was 10% of the cost of Google Glass.  While the Google Glass looked better, it certainly wasn't worth $1,500.
Vufine can be worn with glasses or with a headband if you want a techy Rambo look.  If you don't wear prescription glasses, there's a non-prescription pair included.  Sadly, the plastic frames aren't of the highest quality and came with one temple/arm much looser than the other.  If you have wire-frame glasses, there's a stabilizer to help secure the magnetic Vufine dock onto the thinner temple.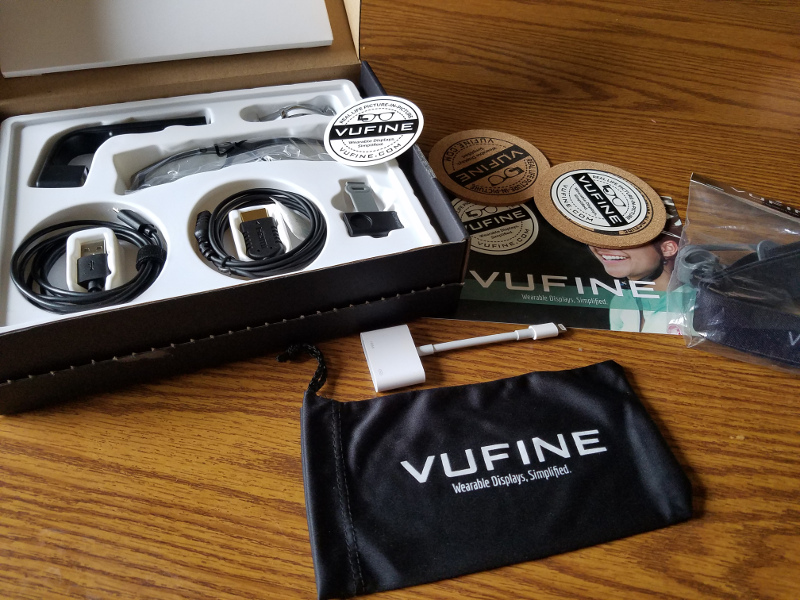 Highlights:
Strong Points: Cheaper and more welcome alternative to Google Glass
Weak Points: Wired; Not compatible with Samsung S6/S7 or any phone lacking MHL support; blurry text; looks tacky
The Vufine is rather light, but it will weigh down your glasses a bit.  The docking station is seven grams and the Vufine is twenty-six grams.  Some of that weight is from the built-in battery that lasts about ninety minutes and takes the same amount of time to fully charge the unit.  You can use the device while it's charging.  What's one more wire, right?
Since the Vufine does not have an operating system of its own, it's setup through the device it's plugged into as a secondary display.  It worked flawlessly with my laptop and I was able to set it as a secondary monitor and set the resolution to 1280 X 720 (default), 1176 X 664, or 800 X 600.  The Vufine's screen appears to be 4:3, but because of the 720 resolution it cuts off a little bit.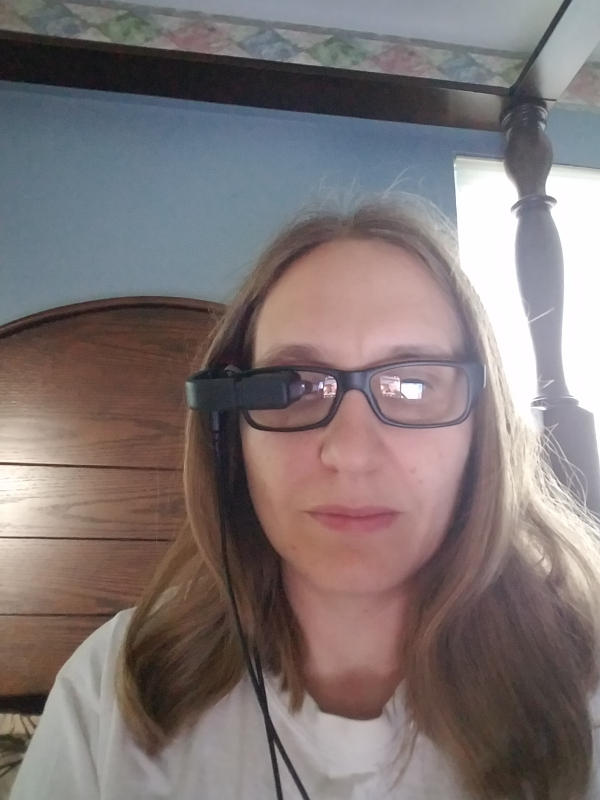 The roughly 1-inch screen worked well with large fonts, but smaller fonts were blurry and illegible.  I'm sure it would be fine for watching funny cat videos at work with headphones and nobody would be the wiser!  
Other fitting uses could be a viewfinder for a Go Pro or any type of camera.  If you have a smartphone that supports HDMI it can be great for GPS navigation or for playing Pokemon Go.  Android users should take note that the Samsung S6 and S7 phones no longer support MHL so the Vufine or upcoming Vufine+ devices WILL NOT work.  As an S7 owner I was not able to use my GPS or Pokemon Go on my bicycle or walking.  Driving with the device operational is considered illegal.
In the end, the Vufine is a neat concept, but since the mobile functionality is not there for me and the millions of other Samsung 6/7 owners I have a difficult time recommend this device or it successor the Vufine+.  IPhone owners should be fine as long as they have a lightning adapter.  Since the text is blurry and hard to read I don't plan on using this with my laptop unless I have something to hide (which I don't).