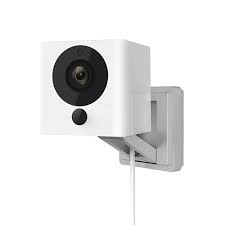 Game Info:
Wyze Cam
Specifications:
2.8mm focal length
110º wide angle lens
8X digital zoom
1080p Full HD
Motion Tagging
Night Vision
$19.99
Thank you Wyze Labs for sending us a review sample!
The Wyze Cam is an affordable home security camera that lets you monitor your house and inhabitants via a phone app. Through the app you can snap pictures, record video, listen, and speak through the camera. My kids got a kick out of hearing me describing their actions and talking to them from another part of the house.
Inside of the box is a quick setup guide, the camera, a magnetic wall mount with paint-friendly adhesive, a USB cable, and a charging base. Setting up the camera took a little more effort than I anticipated. Before you begin, you should set up a free Wyze account and download the mobile app to your Android or iOS tablet/phone. An e-mail activation code will have to be typed into the app to complete the account setup process.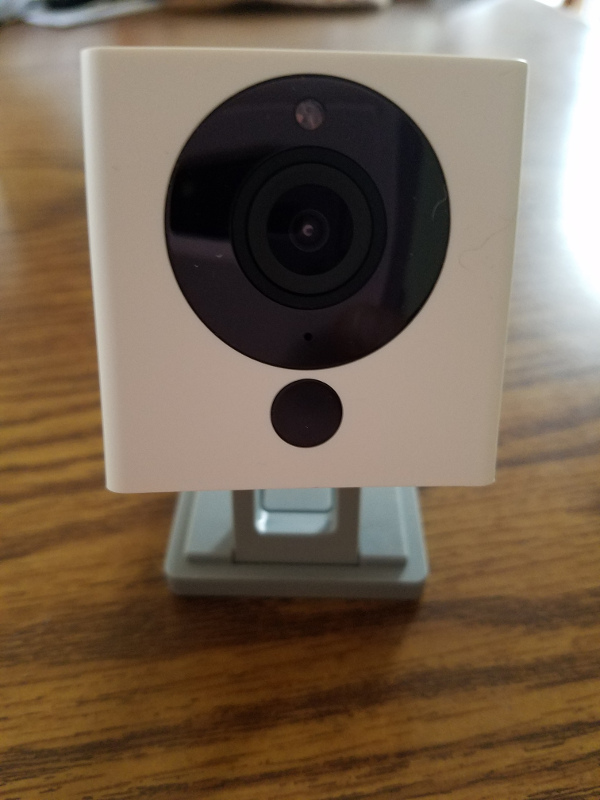 Highlights:
Strong Points: Affordable; easy to use; free rolling cloud storage
Weak Points: Wireless setup isn't clear
The next step is binding the camera to your Wyze account. To link the camera you'll have to press the setup button for a couple of seconds until it says that it's ready to connect. In the app you'll need to set up the Wi-Fi access. Our Wi-Fi network name was filled in yet grayed out and I was adding the password and having difficulty connecting. Once I manually typed in both the network name and password it connected quickly. I like how a QR code is generated from the information and shown to the camera to configure it. If the device loses power for a short period of time, it will still remember the connection information.
During the daytime the video feed is in color and supports 1080p HD resolution. SD viewing is possible as well. The 8X zoom is pretty nice and lets you focus in on background movement. The motion tagging works really well for humans, but it didn't pick up my senior dog's subtle movement while laying in the nearby chair. If you have an SD card in the camera it can record video and allow you to watch playback footage. Time lapse recording also requires an SD card.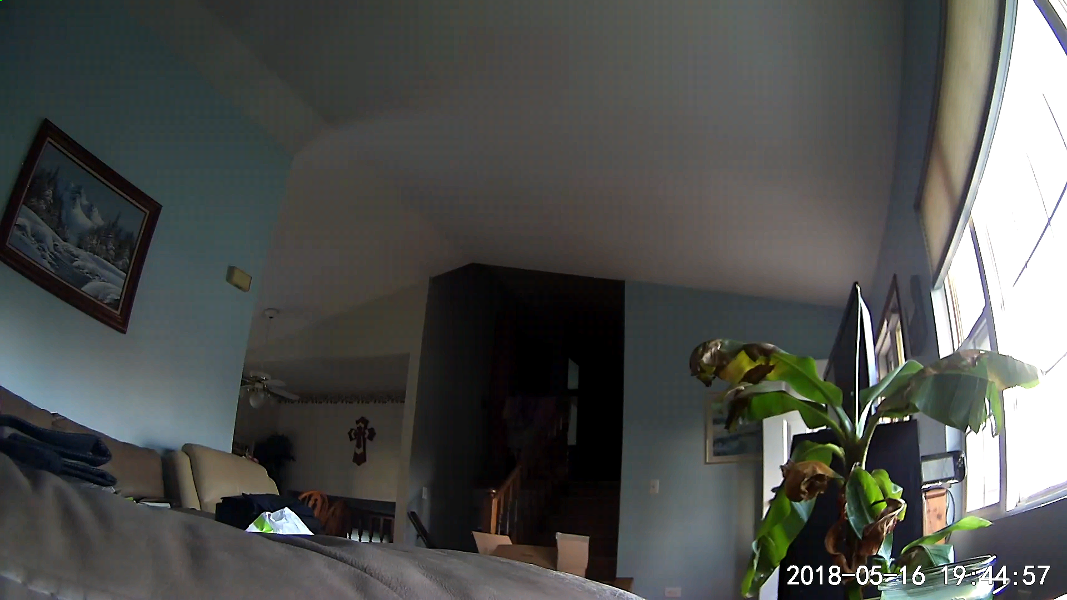 Manually recording and saving photos and videos is possible thanks to the 14-day free cloud storage. You can view your recorded videos and view your photos in the album section of the app. From the album you can also share the recorded media to e-mail or social media accounts.
The app also allows you to send phone alerts for motion, sound, smoke, and CO alarm sound detection. The notifications can be sent all day or on a specific schedule.
For the reasonable price of $20, this little camera can do a lot. If you have a spare SD card laying around it can do even more. If you're looking for an inexpensive home security solution or the ability to yell at your spouse or kids remotely, the Wyze Cam is worth looking into.