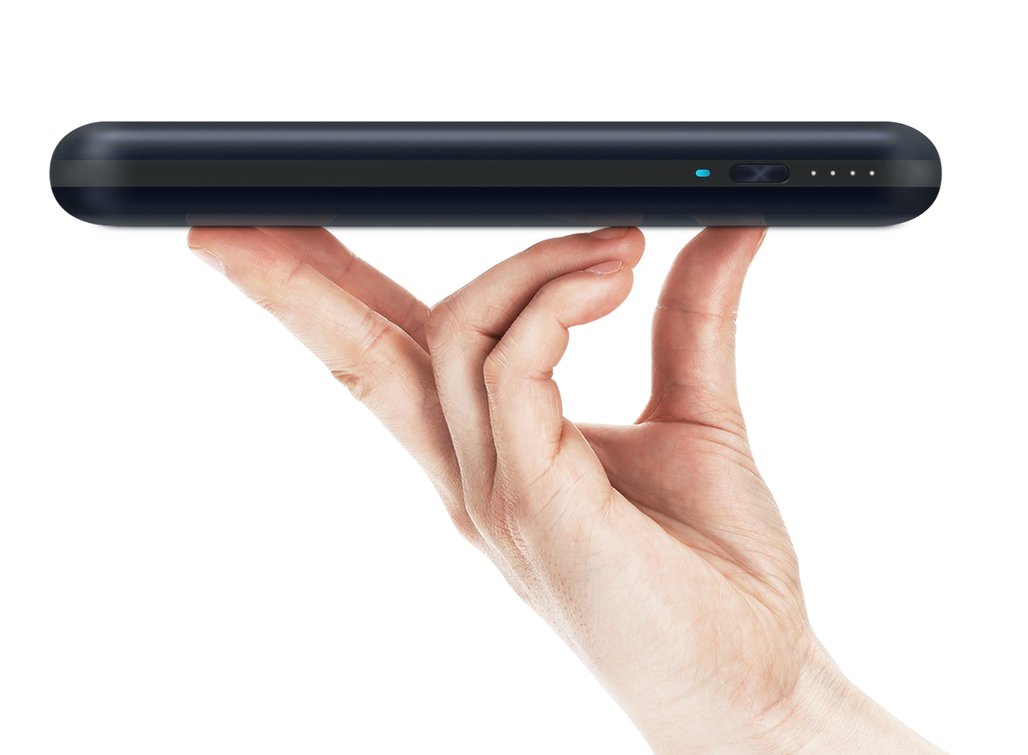 Hardware Info:
ZMI PowerPack 20000 Portable Power Bank
Specifications:
AC Adapter (model AD03Z)
Single USB Type-C connector
PD 2.0 compliant
Qualcomm QC 3.0 compliant
Supports 5V/9V/12V/15V/20V output
45W max output
$19.95
(Amazon Affiliate Link)
Power Bank (model QB820)
20,000 mAh capacity
1x USB Type-C I/O port
2x USB 2.0 Type-A ports
USB Hub mode
4 LED charge status lights
USB-C PD 2.0 compliant
Qualcomm QC 3.0 compliant
Supports 5V/9V/12V/15V/20V output
45W max output
$69.95
(Amazon Affilaite Link)
Thank you ZMI for sending us the PowerPack and PowerPlug to review!
Like most modern techies, I have lots and lots of battery powered devices. These include my phone, various game consoles like the 3DS, Vita, and Switch, as well as portable PCs like the GPD Win. Juggling them all as battery continuously drops with use can be tricky if you don't top them up all the time (which is bad for their batteries anyway). So, when we were offered the opportunity to review a power bank, I jumped at the chance.
The primary devices I used to test this with were my Samsung S7 Edge, my GPD Win, and I also tested with my Nintendo Switch. On Monday, I decided I would not charge any of my devices on anything else until the power bank was low. So, rather than plugging my phone into my car charger, I decided to just bring the power bank with me to work. That day I used it as I normally do and I found that my phone was at around 30% as I was leaving work. I plugged my phone into the charger, and I was pleased the fast charging notification displayed on my phone. As such, it charged very quickly and was fully charged when I got home. That night, without thinking, I put my phone in my wireless charger to keep it topped up overnight, thereby violating my intentions, but I wasn't done with the thing just yet.
On Tuesday, I decided I would not make that mistake again; I continued to use only the power bank. I used it quite a bit that morning, and that day at work when my phone was 25% full, I charged it with the PowerPack once again and it worked great and then left it unplugged the rest of the day. I made sure it was full before bed, and left both the phone and the bank unplugged all night.
On the third day, I decided I would give this power bank a little bit more to do. So, while using my phone as normal, I decided to start using my GPD Win that day. It actually has quite a bit of battery life, and takes quite a few hours to drain. But I knew from experience that draining it to zero is not good for any device, so once it was down to 25% I powered it off.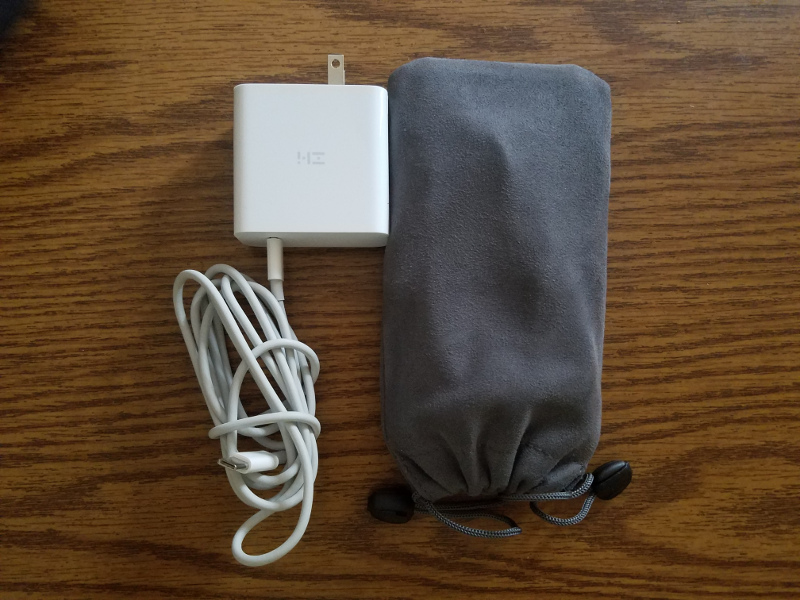 Highlights:
Strong Points: Lots of battery capacity; Sleek design; Great connectivity; USB Hub mode is a nice touch; Nice, short cables with a built-in adapter
Weak Points: Quick charge doesn't work with multiple devices connected; USB Hub mode is only 2.0
When it was time for bed, I gave the power bank the ultimate challenge: multiple devices while trickle charging all night. I plugged my phone in, as well as my GPD Win, which uses a USB-C connection; it was then that I noticed that the power bank cannot do fast charging with more than one device connected. Despite this, it was able to charge both my phone and my GPD Win at the same time. GPD Wins are notoriously difficult to charge, as only the highest quality chargers will work with them. I was very pleased to find that everything was charging.
I knew that having it run all night is difficult on any power source, because it not only has to charge the battery, but it also has to keep the device(s) running all night. I was more than pleased when I woke up the next morning and found not only two fully charged devices, but that the power bank wasn't completely dead either. Being one to baby my batteries, I just decided at that point, after checking the status lights and seeing only one of four left, that this device passed my testing with flying colors.
The power bank also charged fairly quickly with ZMI's PowerPlug Turbo A/C adapter that they supplied. According to the specifications, the PowerPack charges in 3.8 hours with a 5-20V USB PD 45W adapter, in 5.5 hours with a 9V/2A or 12V/1.5A adapter, and in 8.7 hours with a 5V/2A power adapter. These charge times are actually quite excellent, and the ~4 hours to charge the power bank mirrors my experience, though I did not time it. The power bank does not come with an A/C adapter, but it does include both a USB-A to C cable, as well as a USB-A to Micro-B cable, which includes a C adapter, so it can be used with either. The Type-C port on the power bank is an input and output port, so you use that to charge the bank itself, or it can also be used to charge other devices. The Type-A ports can only be used for charging, unless you're talking about the USB Hub mode.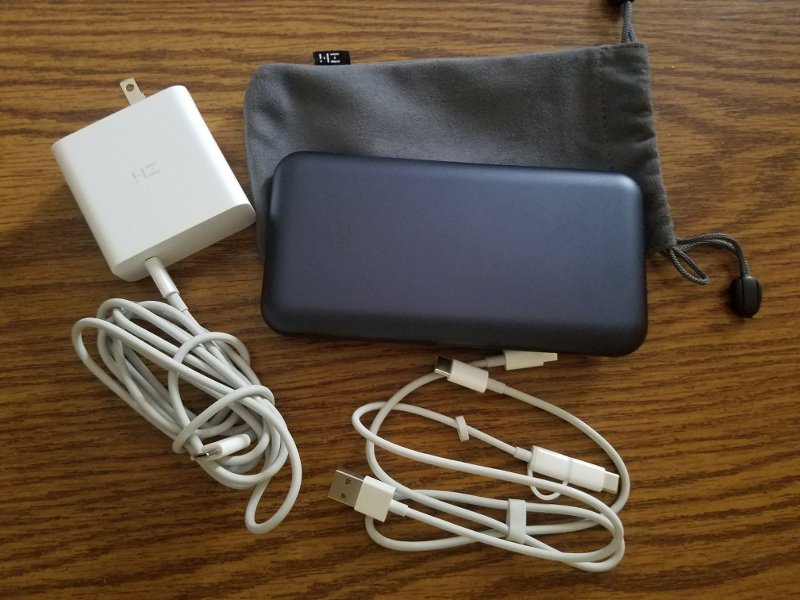 Since you're carrying this svelte brick-like device with USB ports in it, it was really a great idea for the designers to decide to add this Hub mode as well. I decided to test out the Hub mode with two different devices: my GPD Win and my MSI gaming laptop. The GPD Win didn't seem to work correctly when connected through the USB-C port, because it would keep charging the device, instead of working as a hub. It did work as a hub when connected to my GPD's USB-A port with the included cable, though. However, with my MSI laptop, which is not powered through the type C port, it worked perfectly as a USB hub. I was able to connect drives and even my phone and the system was able to see it. My phone was also charging when connected to the power bank. I am unsure if the power bank was being charged at this time or not. Even so, having a USB hub available in a pinch is quite handy.
The ZMI PowerPlug Turbo power supply they included (which is sold separately) also included a Type-C to Type-C cable. It charged the power bank perfectly and fairly quickly, and supports the USB PD 2.0 power delivery specification. That means it can supply several different voltages as high as 20V based on whatever the device requires. 45 watts is a fair amount of power, and some small and thin laptops will work just fine off of it. It's a no-frills power block that does what you need it to; what more could you ask for?
I recently received the GPD Win 2, and both the PowerPlug and the PowerPack work perfectly.  These products are highly recommended for GPD Win 2 owners.
The ZMI PowerPack 20,000 USB power bank met and exceeded my expectations. It looks nice, feels nice, does not get hot during use or charging, and powered my devices perfectly. I was impressed with how long it lasted, even during my stress testing. Last year, I went to a tech conference for work in another state, and I had a hard time keeping my phone charged. I sure wish I had this power bank with me then, and next time I will. If you have plans on being away from the grid for a while, this power bank is a perfect companion. Highly recommended!