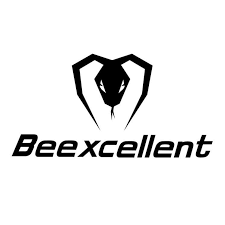 Hardware Info:
Beexcellent RGB Gaming Mouse Pad
Manufacturer: Beexcellent
Released: August 2020
4 USB Ports
14 Lighting Modes
Waterproof Surface
Price: $23.99
(Amazon Affiliate Link)
Thank you Beexcellent for sending us this mouse pad to review!
Due to the pandemic, I'm one of many people lucky enough to work from home. I wasn't fully prepared for that possibility though. My work laptop has two USB ports which I use for connecting an external keyboard and mouse. To make matters worse, I work at my kitchen table which does not pick up my optical mouse's movements properly.
Highlights:
Strong Points: Waterproof; handy combination of mouse pad and usb hub
Weak Points: Cannot turn off the LEDs
The Beexcellent RGB Gaming Mouse pad resolves both of my dilemmas by providing a nice mousing surface and additional USB ports. I can now use my USB headphones instead of earbuds which hurt my ears after a while. The mouse pad looks pretty cool too! If you're not a fan of the RGB lights, you'll want to look elsewhere as the LEDs cannot be disabled.
For those who do enjoy color, this mouse pad has plenty of options to choose from. There are various rainbow patterns which rotate all of the colors in breathing and other fading styles. You can also freeze the mouse pad to keep it on a particular color. There are many colors available like red, orange, yellow, white, green, cyan, dark blue, pink, and purple. The mouse pad will remember your selection after unplugging it. Changing the modes is done by pressing the button on the USB hub.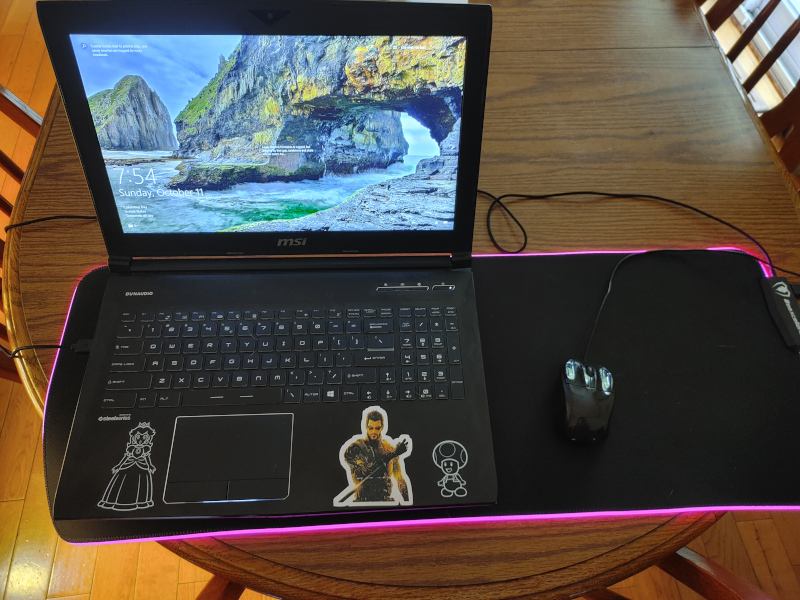 The design is solid on this mouse pad and it's quite large at 31.5" X 11.8". It provides enough coverage for my work laptop and mouse. The bottom has a gripping texture that prevents slipping and sliding. The mouse surface is smooth and great for gaming. The braided USB cable hinders tangling which is nice.
The asking price is a reasonable $23.99. A USB four port hub alone is about half of that price. To have these two items combined is not only brilliant, but stylish too!