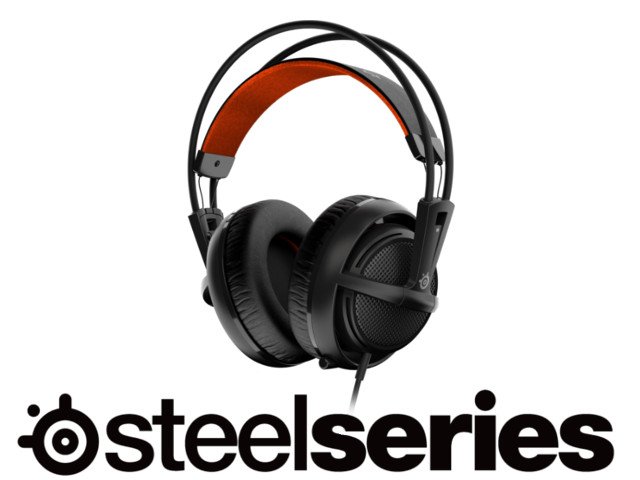 Hardware Info:
SteelSeries Siberia 200
Specifications:
Over the ear headphone
Closed back
50mm driver
Frequency Response: 10-28,000Hz
Impedance: 32 Ohm
Sensitivity: 112dB @1V RMS
Cable length: 1.8 meters
Connector: dual 3.5mm, with 4-band adapter for PS4 and mobile use
Retractable microphone with 50 – 16000 Hz Frequency Response and -38 dB Sensitivity
Volume control dial
Microphone mute switch
MSRP: $79.99
(Amazon Affiliate Link)
Thank you SteelSeries for sending this to us for review!
This year (2015) has been quite the year for headset reviews on Christ Centered Gamer.  I have reviewed no less than six headsets!  Having done so many, I have started to get some perspective on what many manufacturers prioritize when designing them.  Of course comfort is number one, and valuable functionality like microphones follows.  But sound quality is the main issue, and things have been changing.
The Siberia V2 was highly regarded for its sound quality, and was a very popular product for many years.  I have not had the chance to hear that version.  Earlier this year, the V3 was released, and while it offered some improvements, many were upset because the sound quality was almost universally considered a massive downgrade.  I can't speak to the comparison, but as I said in my V3 review, the frequency response is just awful.  There is so much bass, and so little treble, that they bordered on unlistenable to someone like me, who is an audiophile and knows what to listen for on deciphering good sound.
The 'moar bass' mantra has been happening for a few years, and many inexpensive headphone manufacturers, perhaps because of the popularity of Beats, have been following suit.  But after the uproar about the V3, since they had discontinued the V2, SteelSeries decided to listen to their customers, and bring a new set up headphones that they say sounds identical to the V2, while updating the product with some modern conveniences.  If the V2s did indeed sounds like these 200s do, then I completely understand the complaints.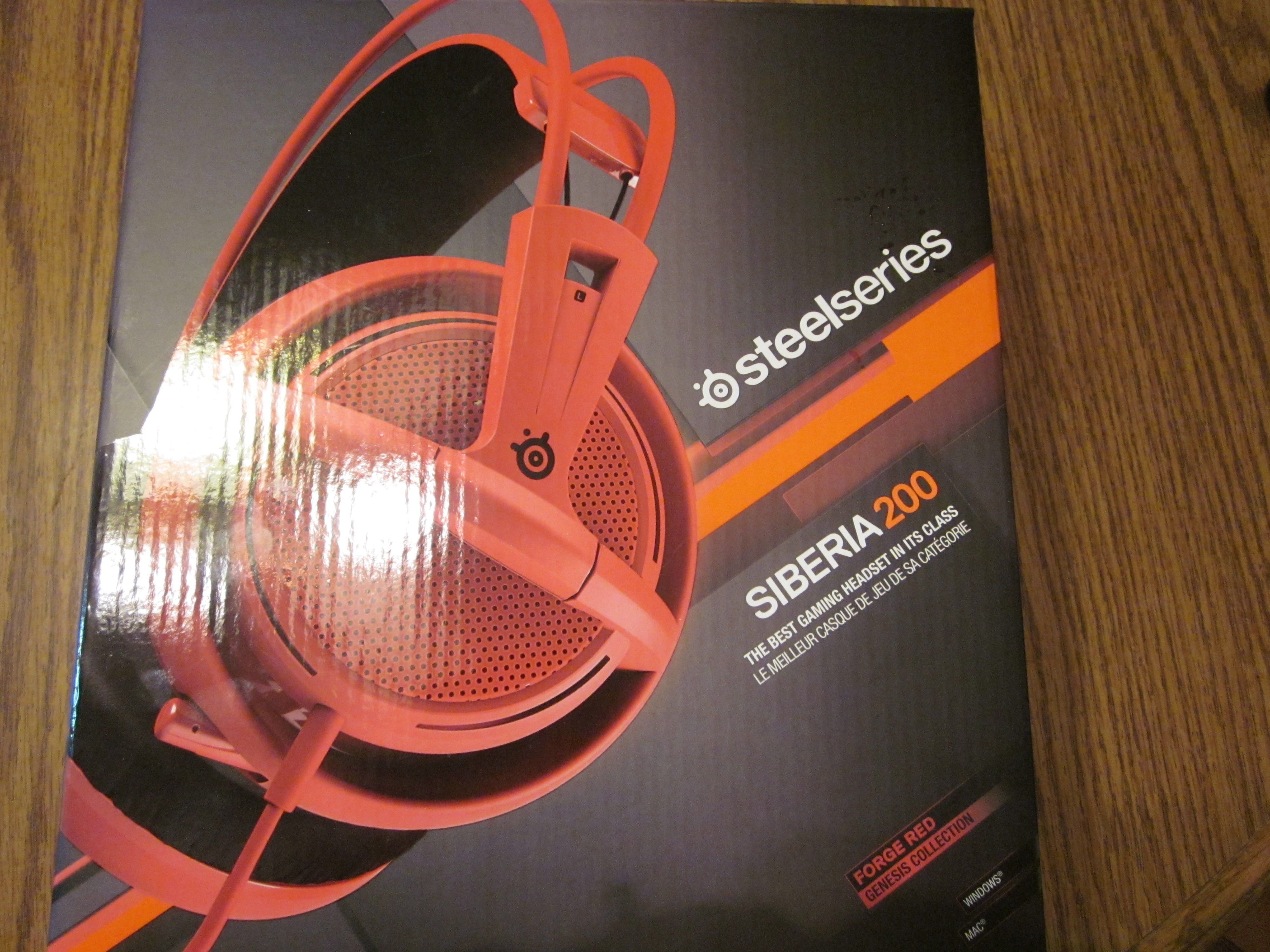 Highlights:
Strong Points: Very good sound quality, that is quite balanced; Comfortable fit; retractable microphone; good positional awareness; mic has good gain, and a handy mute switch
Weak Points: Does not stretch enough for gamers with big heads; audio cable is not detachable from the headset; could use a bit more high end 'sparkle'; less efficient than many competing models


The SteelSeries Siberia 200, within the first few minutes of listening to it, blew me away at how much better they sound than the V3, and most other headsets I have had the chance to listen to recently.  These have a seriously balanced sound signature, with a slightly dark top end, but not nearly as bad as many other headsets.  I imagine that they do that so that things like gunshots are not offensively piercing, even if some music and other things would sound better with a bit more treble.  
They also have a somewhat damped sound, along with angled drivers.  As a result, they do a fair job at detail retrieval, as poorly damped headphones (or speakers) can sound resonant, and almost echo, which badly muddies up a recording or gaming session.  They also appear to be semi-open, for improved soundstage and positional awareness.  For whatever reason, by not completely blocking out sounds from outside the headphone, it is easier for listeners to follow audio cues for location.  The sound leak is not significant though, and I doubt this would be much of a problem outside of use on a train or something.  Unfortunately, opening them up is pretty tricky and may break them, so I can't figure out the full extent of their secret sauce, or mod them, without potential sacrifice.  They also are slightly less efficient than other competing headphones, but this is rarely an issue on most sources like PCs, though they are a bit quiet for 3DS use.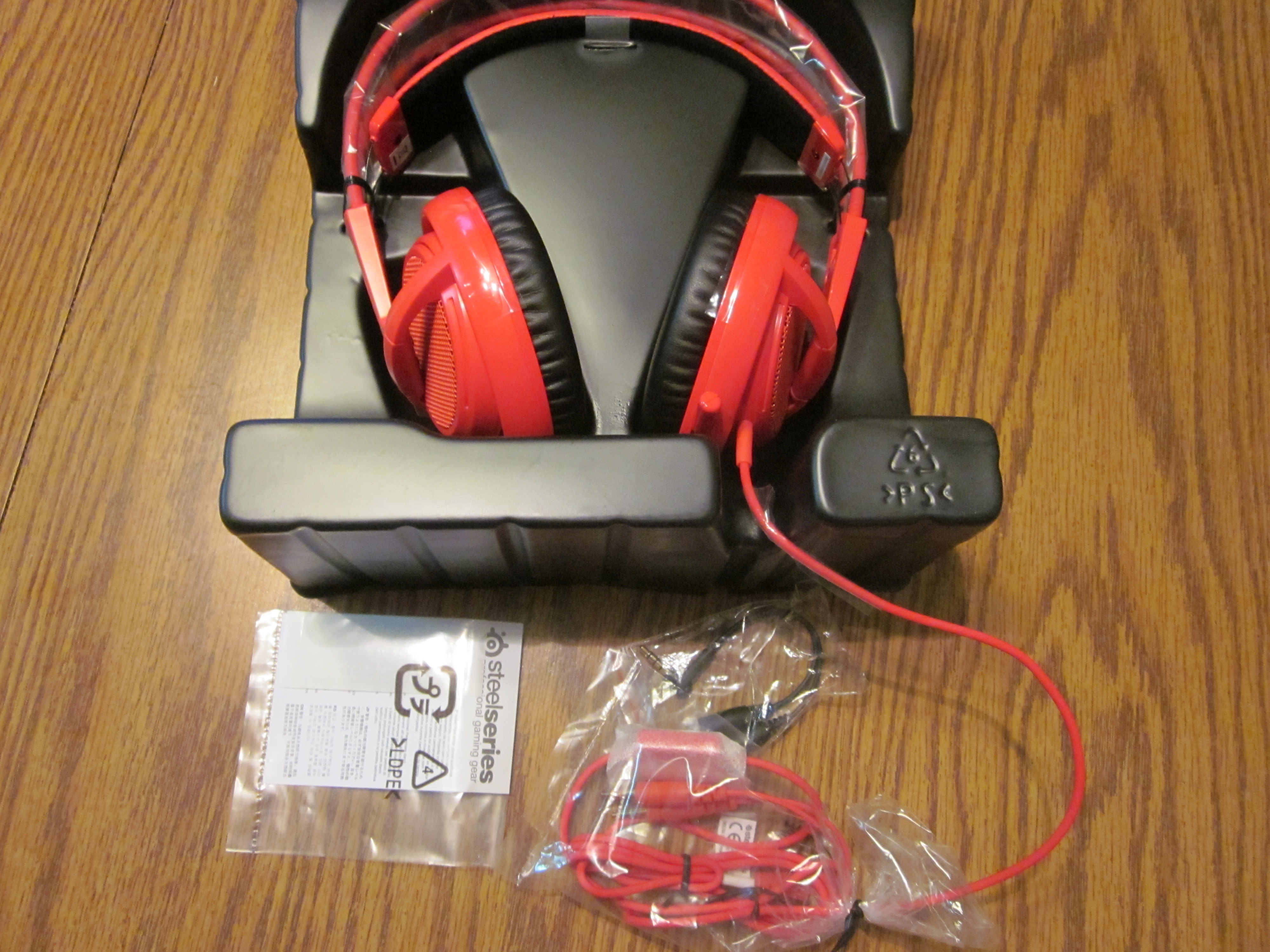 Other than sound quality itself, comfort is probably the most important aspect of a headphone.  If your head is of an average size, I expect these will be very comfortable for you.  The pads cover the entire ear, and feel very nice.  The strap is of the auto-adjusting type, and works well for most people.  Unfortunately, I am not most people; I have a large cranium that apparently has a lot to protect, so these headphones do not fit me comfortably.  I have a similar problem with the V3s, and also headsets from other vendors, so while I would not use these myself full time for this reason, I expect they would be very comfortable for most.  I actually really like the suspension method they use; I just need it to be a little bit bigger all around.
The wire is of a decent length, and comes with a handy volume control and mic mute switch on it.  Out of the box, it has dual 3.5mm jacks, which is the default configuration on most PCs.  It also includes an adapter for mobile/PS4 use, as well as some laptops, that need a single 4-band 3.5mm jack.  Unfortunately, the cable is not removable, but I see no reason why these should not last quite a while, as the build quality is very good, despite if being made of mostly plastic.  But I doubt they would survive someone sitting on them.  They also look sharp, and are available in a variety of colors.
The SteelSeries Siberia 200 is a massive improvement over the previous V3 model in virtually every way that matters.  With vastly improved sound quality, and a high quality retractable microphone that worked as expected.  I am incredibly pleased that SteelSeries has listened to their customers and delivered a product that they can be proud of.  While I would still prefer a bit more high end sparkle, I would not hesitate to recommend the SteelSeries Siberia 200 to anyone looking for a good sounding gaming headset if this is in their budget.