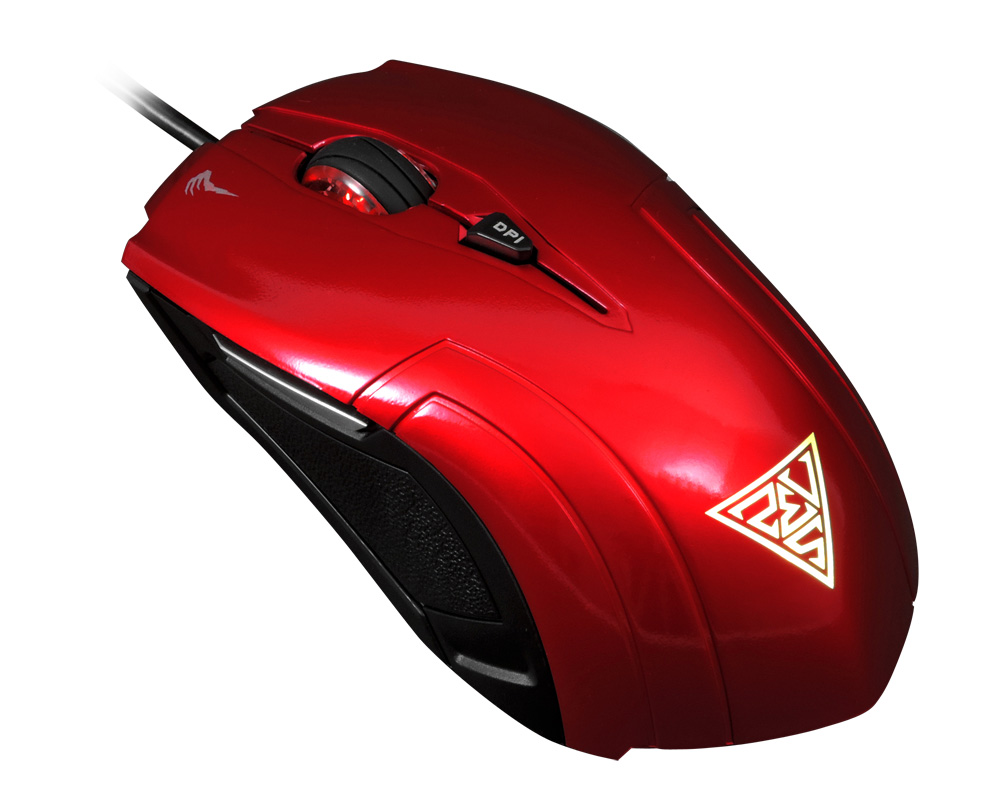 Hardware Info:
Gamdias Demeter 
Developed by: Gamdias
Release Date: July 2014
Price: $19.99 
(Amazon Affiliate Link)
*Advertising disclosure* -  Gamdias is a banner advertising client.  The review is not influenced by this partnership in any way.
Thank you Gamdias for sending us this mouse to review!
When it comes to gaming mice there are plenty to choose from.  Most mice favor right-handed gamers, but there are some good ambidextrous options out there including the Gamdias Demeter.  The bold color is sure to get this mouse noticed and the slick finish feels good to the touch.  There are three colors available including red, blue, and gold.  The mouse we were sent to review came in "Pull me over" red.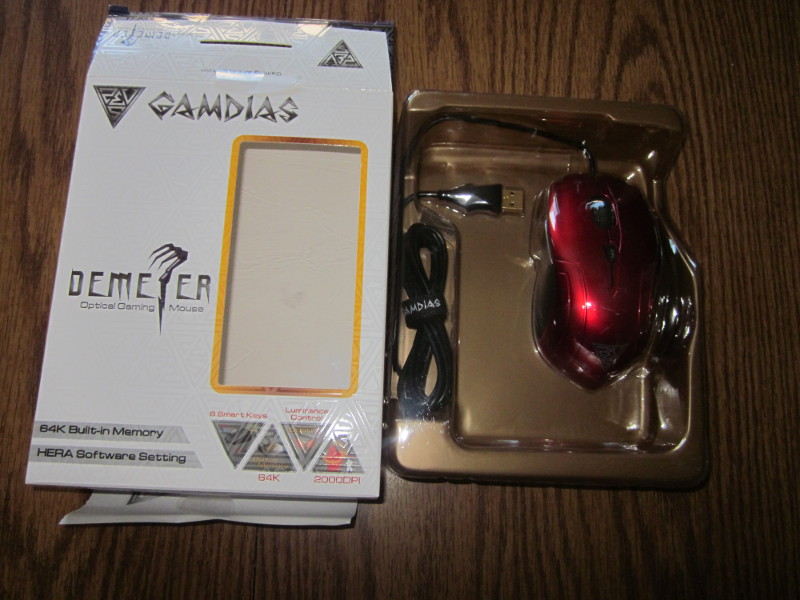 Highlights:
Strong Points: Stylish; customizable; comfortable
Weak Points: Low DPI; software is Windows only; cannot dim or disable the logo
Besides the cool paintjob, other highlights include six programmable buttons and 64K of onboard memory to store three separate profiles.  In order to customize the mouse, the Windows only Hera software needs to be installed and running.  I like how the software prompts to download the drivers and firmware when updates become available.  
Through the software, the polling rate and DPI settings can be customized.  The polling rate can be set to 125, 250, 500 and 1000Hz.  My biggest complaint about this mouse is that the DPI maxes out at 2,000.  While 2,000 DPI was sufficient for my 1080P laptop, my 2560 x 1440, multi-monitor desktop setup was more difficult to navigate with the lower DPI.  It put a strain on my hand and forced me to switch back to my 8200 DPI Gamdias Zeus mouse.  If the style is appealing but the DPI isn't high enough, a 3600 DPI black laser version of the Demeter mouse is available for $39.99 on Amazon.  
The more expensive Demeter mouse has a braided USB cable, but the sportscar model is lacking that feature.  They both have gold plated USB connectors though.   The attached Velcro cable tie is a nice touch.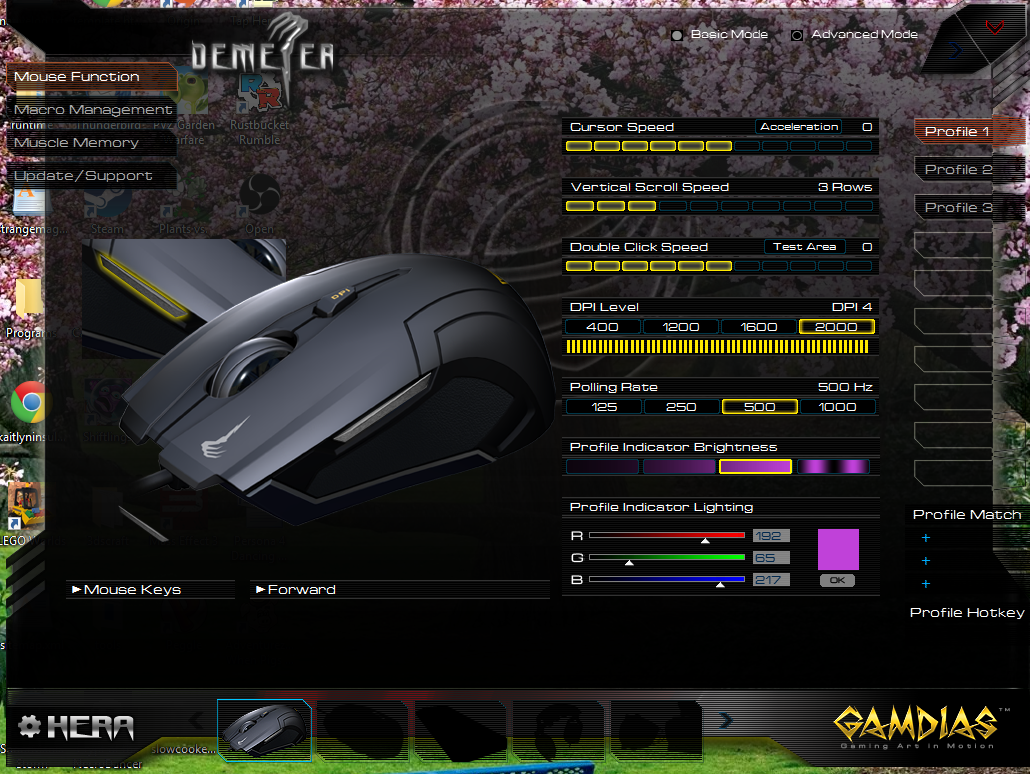 The buttons are easy to access and the finger placement is very comfortable.  Besides the left and right mouse buttons, each side of the mouse has a thin programmable button.  The mouse wheel is illuminated and programmable in its color choice and clicking functionality.   Last but not least, there is a DPI button below the mouse button for cycling through the DPI pre-sets.  I maxed it out to 2,000 on both of my systems.  If your palm is not covering the mouse, there is a gold illuminated Gamdias logo that is not able to be dimmed or disabled.    
Overall, the Gamdias Demeter is an inexpensive, stylish, and comfortable mouse.  My biggest gripe is that the lower DPI is not ideal for higher resolution monitors.  It works great on 1080P setups though.  Left-handed gamers should check out the sportscar or higher DPI laser Demeter mice when considering their next gaming mouse purchase.