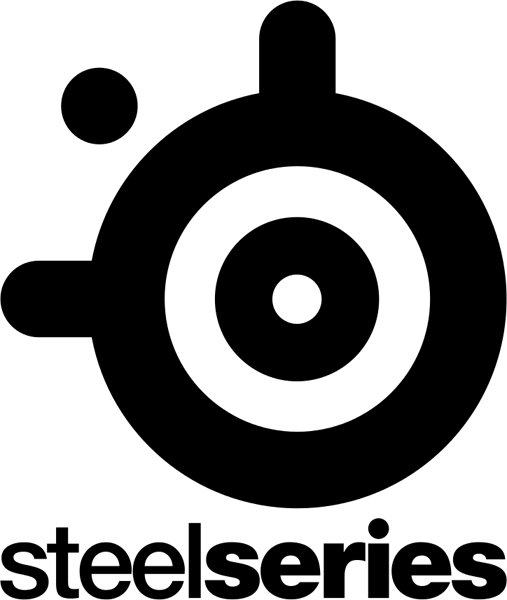 Hardware Info:
SteelSeries Rival 100
Developed by: SteelSeries
Release Date: September 2015
Buttons: Six
Sensor: Custom 3059-SS Optical
CPI: Up to 4000
Price: $36.00
(Amazon Affiliate Link)
Thank you SteelSeries for sending us this mouse to review!
SteelSeries has been around since 2001 and specializes in gaming peripherals.  We have reviewed multiple SteelSeries headphones in the past, but this is the first mouse we have received to evaluate.  The SteelSeries Rival mouse comes in several different models: 100, 300, 500 and 700.   The Rival 100 that we have been sent to review is the least expensive of the three and can be purchased for less than $40 online and locally.
There are many shades to choose from including black, white, gray, gold, red, and other accent colors.  And those are just the exterior options.  The SteelSeries logo color can be set using the color slider in the software.  Other customizations include the ability to adjust the polling rate, acceleration, CPI, and life distance.  The software is available for Mac and Windows.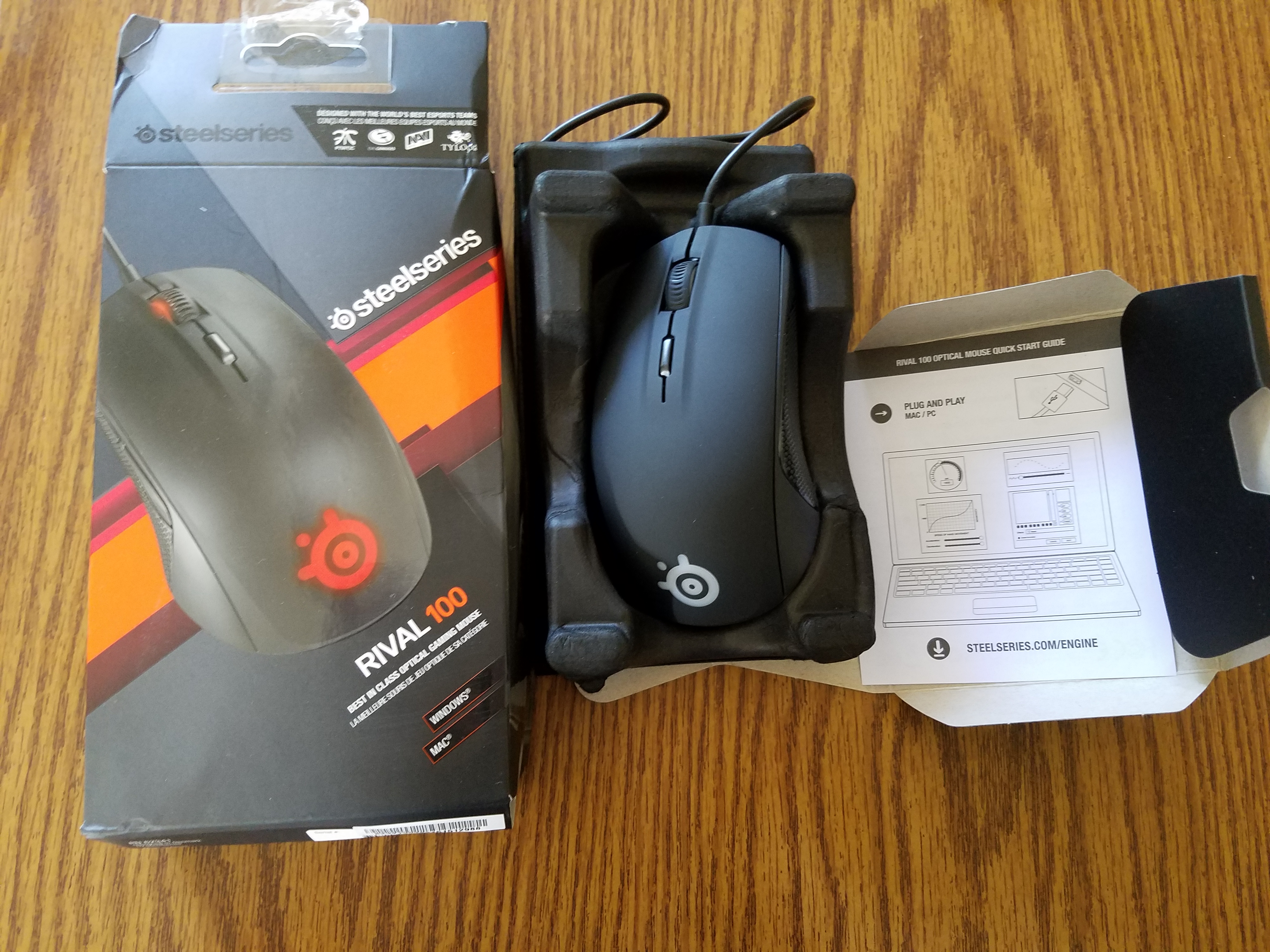 Highlights:
Strong Points: Comfortable and simple design; very responsive; customizable colors
Weak Points: USB cable not braided and can tangle easily
The Rival 100 is usable without installing the software, but I recommend doing so to increase the CPI to your liking.  After speeding up the mouse a bit, it performed well in FPS games like DOOM.  The acceleration was very fast and smooth and I did not experience any resistance or lag.
Some people may prefer more than 6 buttons to customize, but I found the Rival 100's configuration to be very comfortable and functional.  Assigning macros to the buttons can be done via the software.  One of my favorite feature of this mouse besides the performance is the comfort.  This mouse fit well in my right hand and I did not experience any discomfort while using it.  The textured side grips add a nice touch, literally!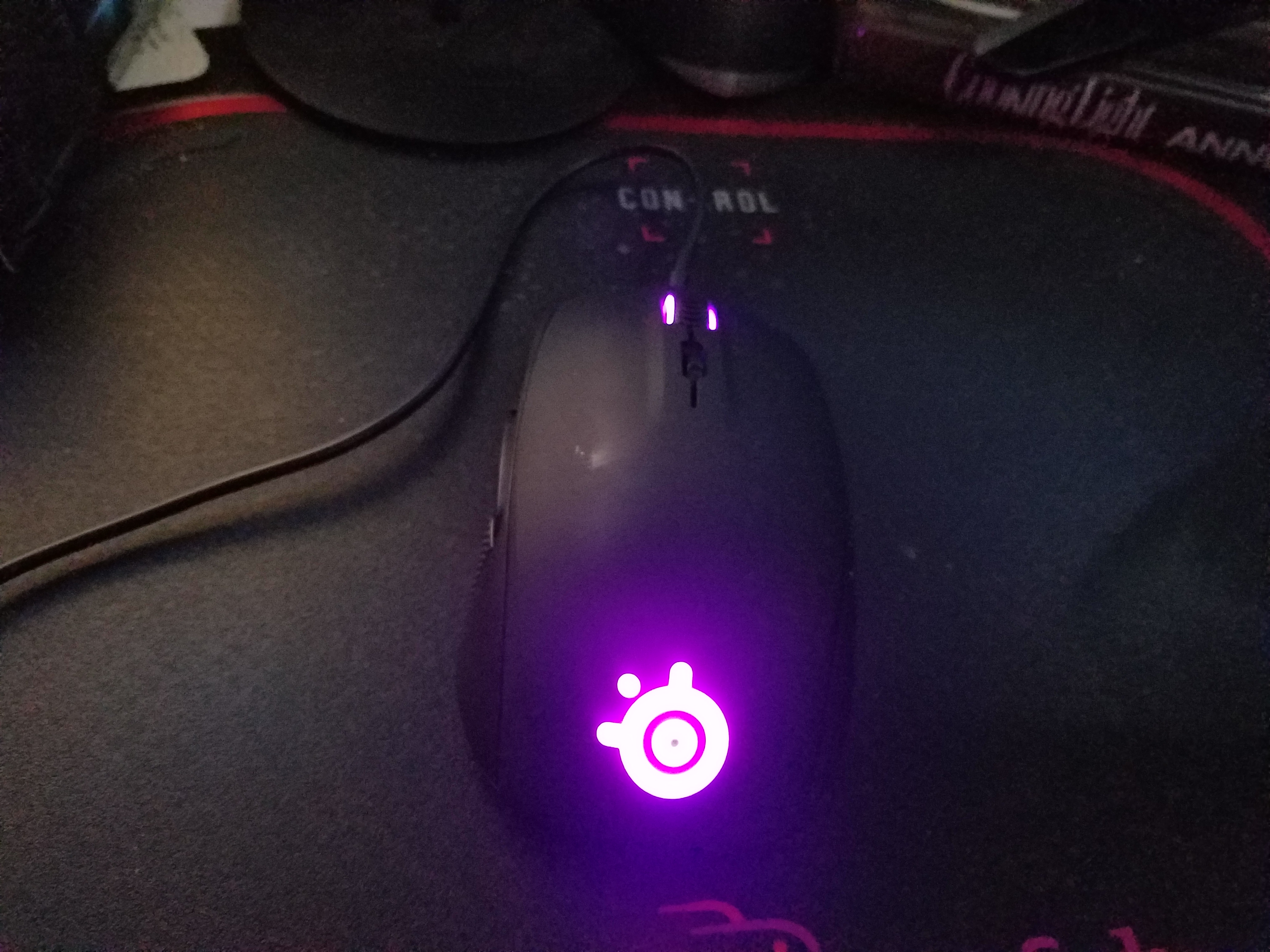 Having reviewed a few different mice for this site, I have come across many features that I appreciate, and others that I don't care about one way or the other.  Many premium mice have gold plated USB connectors that I've always found to be more of a gimmick than anything.  One feature that I like to see implemented is a braided USB cord.  Not only does a braided cord make the cable more durable, it makes it tangle less too.  Sadly, the Rival 100 is lacking this feature.
Even though the Rival 100 lacks the braided cable that I've fallen in love with, the performance and comfort let me see past its minor shortcomings.  There's plenty to like with the Rival 100 including the precision and reliability with switches guaranteed for thirty million clicks.  The color selection and customization lets you personalize one of the most important gaming peripherals out there.  SteelSeries did a great job in designing this reasonably priced mouse.  If you're in the market for a budget gaming mouse, the Rival 100 won't let you down, unless you're a lefty.  Southpaws will have to look into SteelSeries Sensei mice instead.