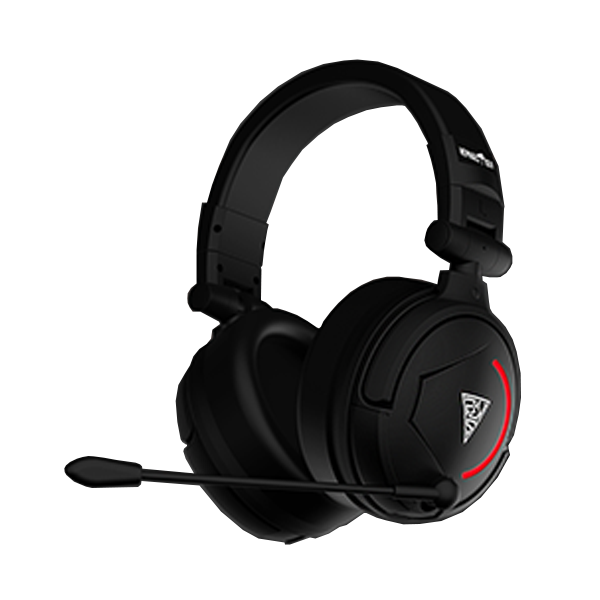 Hardware Info:
Gamdias Hephaestus II
Specifications:
Over the ear headphones
Closed back
50mm driver + 35mm vibration driver unit
Frequency response: 20-20,000Hz
Impedance: 32 Ohm +/- 15%
Sensitivity: 108dB +/- 3dB at 1kHz
Cable length: 2.8M
Connector: USB (for PC)
Microphone attached
Removable leather-like ear pads
Volume wheel, along with mute, light, and vibration buttons
Hera software required for some features like virtual 7.1 surround, but not required for basic use
MSRP: $59.99
(Amazon Affiliate Link)
Thank you Gamdias for sending us this headset for review!
*Advertising disclosure* - Gamdias was a former advertising partner with us, and is currently not as of this review.  This review is not influenced by this relationship.
Being the resident audiophile, I get the lucky job of reviewing headsets every so often, which I love to do.  Also, being a tinkerer, I enjoy trying to get the most out of them.  The Gamdias Hephaestus II is a great basis for a good headset, but a few missteps keep it short of greatness.  Despite this, the sound is fairly good, especially after a little modding or tweaking - I'll get to that in a minute.
The Gamdias Hephaestus II Surround Sound Gaming Headset is a USB only headset that can be used on pretty much any computer with a USB port.  I tested it with a Windows PC, a Mac, and a Linux PC, and I heard sound out of all of them.  Only Windows is 'officially' supported, and advanced features like virtual 7.1 surround only work on Windows.  I did not test the microphone on Mac or Linux.
In my limited testing, the microphone works well.  It has a nice feel to it; it swivels, and it holds in place very nicely.  It worked well even without mic boost, which is always a plus.  It is permanently mounted and cannot be removed, but easily swivels and twists out of the way.
The cord is nice and braided, and feels nice to the touch.  Each connector, both to the USB plug and the headphones, as well as the control box in the middle, feel like solid connections, and are unlikely to fail anytime soon.
The headset itself has nice and large oversized cups, which fit over my rather large ears just great.  I am very pleased that these fit so much better than their previous headset that we reviewed, the Eros Elite.  Indeed, these are improvements over that model in pretty much every way.  They are also much sturdier, and I would expect a good service life out of them.  The Eros Elites ended up failing on us after less than a year.  I do not expect the same with these.  The headband is also very comfortable, and on the largest setting fits over my (also) large head quite well.
Highlights:
Strong Points: Nice sound; very comfortable; fits my larger head; solid build quality; look really nice; pads are removable; software works well; works on Mac and Linux without any software required (Stereo only)
Weak Points: Stock pads are a little bass heavy and make you sweat after a while; in-line controls feel cheap, and have no indication of their current status; volume wheel doesn't feel good in use


Like many recent headphone designs, these come with a 50mm driver, which often means good bass.  These definitely do not lack in that department.  Rather, I found that the bass was a bit too much for my liking.  Despite this, the higher frequencies are not missing like I have heard on some of the poorer sounding competition.  I wish I could compare them to the Eros Elites, but those were tossed when they literally fell apart.
Thankfully, I know a thing or two about how to get the sound that I prefer.  I started with the Hera software, and noticed a very nice improvement when I enabled virtual 7.1 surround mode.  I expected it to mostly be a gimmick, and perhaps it is, but I did prefer it with it on.  Solid step one!  Next, I looked into the graphical EQ feature.  It's pretty nice, with lots of bands, as well as some presets.  The presets are pretty much worthless, other than to prove that the EQ works.  What I found works best is to always start with flat, and then tweak from there.  Do not ever raise some (or all) EQ bands straight to the top, as distortion is an almost certain result.  By raising the top three bands up a few notches each in a gradual parabolic way, I was able to get quite a bit closer to the sound signature I was looking for.
Having done my fair share of ear pad swapping looking for the perfect sound on other headphones, I was pleased to see that these pads are removable.  Now, it has to be said that the stock pads are actually very comfortable, and if I preferred their sound, I would have little reason to touch them.  You do get a bit sweaty after a while, but I haven't seen a leather-like pad out there where that doesn't happen.  They fit comfortably around my ears, and softly hold them in place.  Good stuff there.
But, I'm less of a fan of their darker audio presentation.  So, given the rather large and circular size of these pads and headphones, I felt confident that the Cosmos branded replacement AKG 240 pads that I found on Amazon for only $8 would work on these as well.  I took the pair off of my other modded headphones and was very pleased with both the comfort and sound.  If you are like me and prefer a bit more tame bass, I think you will really like these pads as I do.  While they do not turn them into an airy Grado-like sound, they do bring up and out the highs and mids, and turn them into something wholly inoffensive.  If you still want more bass, you can always turn on the bass impact vibration drivers, which are controlled via the large, triangular button on the in-line controls.  The only problem with that is actually knowing if it's on.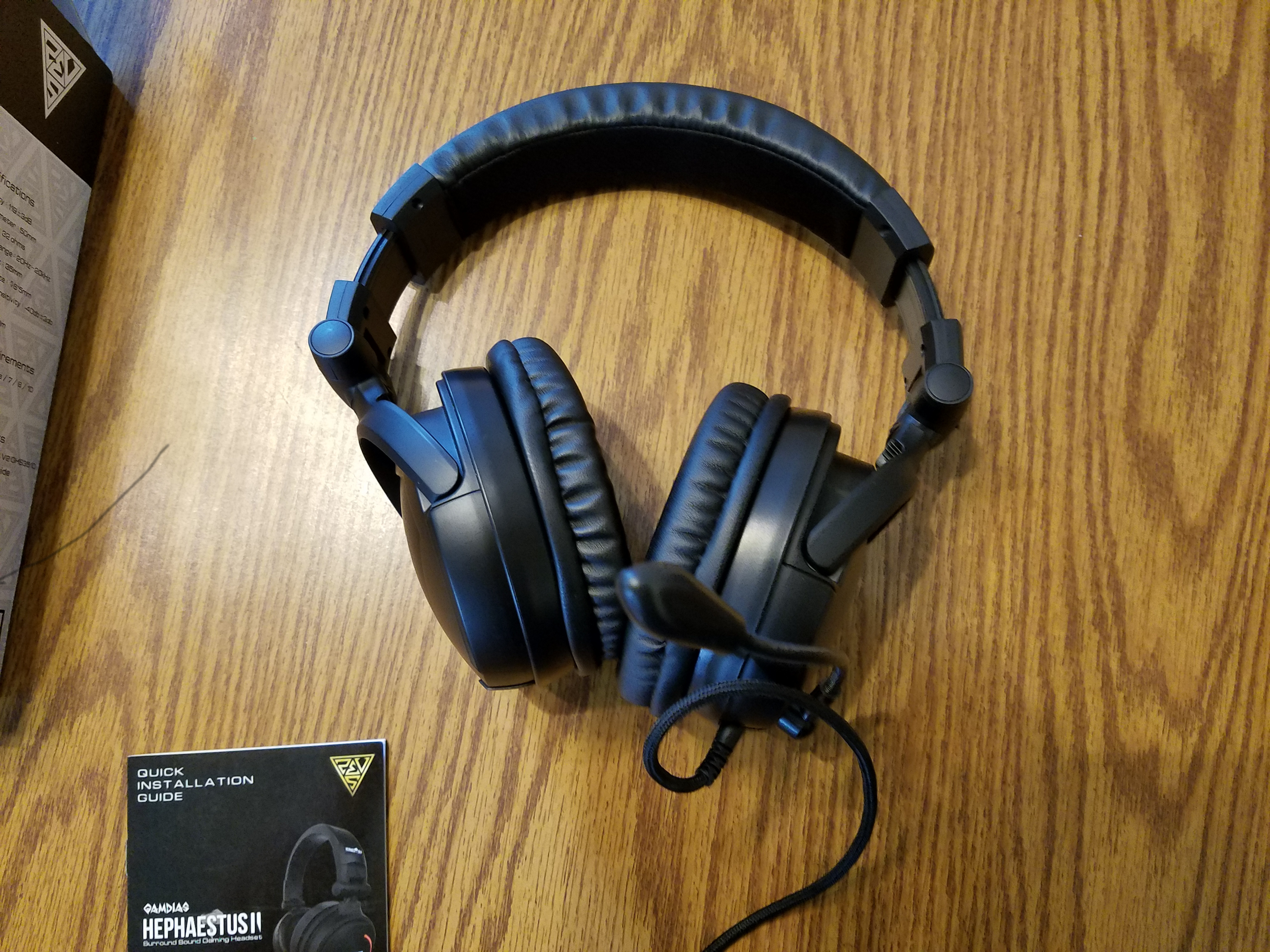 The biggest flaw of this headset is most definitely the in-line controls.  While functional in the most basic sense, there is no indication whatsoever of the state of each control.  Windows thankfully has you covered on the volume wheel, as the on-screen pop-up does the job well enough, despite the wheel itself feeling rather cheap.  But for the bass impact vibrations, or crucially the microphone mute, there is no way know the current status at all. There is no indicator on the controls, as you might expect an LED indicator light; this is missing.  There is no indicator in the Hera software either.  Windows has no idea you pressed the button, either.  The only way I could tell if the mic was on was to keep the 'recording devices' window up, where you can see the green volume status indicators.  After pressing the button, it goes from nearly quiet to completely so.  This is as expected; it's just surprising such an interface oversight got past the product team.  This headset does so much right; it's really a shame.
I found the bass impact setting a gimmick more than anything actually useful.  It does serve as a bit of bass boost, which can be nice at times, but it's not a crisp bass impact, but rather somewhat muddy, as you might expect from something trying to shake your head.  But it isn't enough of a shake to be really noticeable.  You can tell it's on with certain types of music and other content, but it's not enough of a boost that you would notice otherwise.  And without a visual indicator, and with a button that feels cheap enough that you can't be certain if you pressed it properly or not, I would say just count this feature out, honestly.  I had to open up the headphones to make absolutely sure that it even worked.  I was able to prove that it did, but you really couldn't tell all that well unless you turned the volume up far higher than what is safe for human hearing.
Thankfully, the virtual 7.1 seems to work pretty well.  I played a round of Unreal Tournament Pre-Alpha, and I was very pleased with the performance.  Not only did it sound great, but it was very easy to know where each enemy was firing from.  It was a fun gaming round, and the headset only helped to make it better.
Honestly, I really do like the Gamdias Hephaestus II Surround Sound Gaming Headset.  The cups fold sideways for easy portability, and the sound quality, especially tweaked or modded, is pretty good.  The plug and go USB is really nice, especially with my laptop that has a bad headphone jack.  The build quality is also good, outside of that terrible control box.  Gamdias, if you are listening: please add status LEDs to the control box.  Not super bright ones, but anything to indicate on/off.  Even if you have to do it mid production run, just do it.  With that change, it would be easy to recommend this headset without reservation.  As it is, you get a decent sound at a fair price, which really isn't so bad.
Checkout some of the other gaming headphones at Headphones Radar.