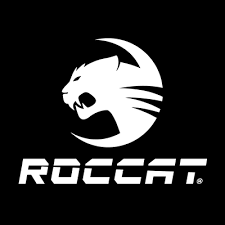 Hardware Info:
ROCCAT Torch Studio-Grade USB Microphone
Specifications:
Dual condenser capsule design with 24-Bit audio quality
Sample/Bit Rate: 48kHz, 24-bit with optional selection for 44.1kHz
Capsules: 2 × ROCCAT Proprietary 14 × 6.5mm condenser capsules
Pickup Patterns: Cardioid, Stereo, Whisper (ROCCAT Proprietary)
Frequency Response: 20Hz – 20kHz
Max SPL: 110dB
Professional mixer-style controls
Contactless Quick-Mute gesture control
Reactive RGB lighting with AIMO
Zero-latency 3.5mm, 4-Pole headphone socket for monitoring
Driver free plug and play setup
Boom arm compatible
Dimensions (Desktop fully assembled): 138mm × 95mm × 208mm
Weight (microphone and stand): 500g
Weight (microphone only): 290g
MRSP: $99.99
(Amazon Affiliate Link)
Thank you ROCCAT for sending us this microphone to review!
For quite a few years, I've been using an older Blue USB microphone for all of my game streaming, not to mention any other miscellaneous microphone needs on my desktop PC. It's honestly worked pretty well – it sounds just fine, and it's plug and play – but it has started acting up (it's quite a few years old), and I've always wished that I had more control over the way things sound, not to mention the volume. Enter the ROCCAT Torch.
When it comes to microphones meant for voice recording, there are two schools of thought, as it were. There is the more bass-heavy radio-like sound, and there is a more Hi-Fi sound. The Blue mic I was using is of the former style, where male voices can tend to boom – but many like how this sounds. This ROCCAT Torch is much more accurate – it records what you sound like. It takes what I call a more Hi-Fi approach. It doesn't add any 'boom' to your voice that isn't already there; you sound just like what you sound like. Instrument recordings also greatly benefit from the clarity that microphones like the Torch provide. I'm pointing out this difference because many may not realize that there is one. The Torch mic sounds really clear, and I really enjoy that.
Not only do the recorded voices sound clear on the Torch, but it has a really low noise floor, too. While I don't really have the means to test how low that actually is, you can hear it in the results. We have reviewed several mics where you can hear a lower-level hiss or buzz in the background while recording; this Torch is very quiet, at least in the normal cardioid mode. Whisper mode does indeed raise the noise floor, but it's supposed to – it's trying to pick up whatever quiet sounds there are in the background. Stereo mode sounds really neat, and is recommended for anyone recording instruments.
I recently did a recording using the Torch as my microphone. Not only is my voice clearly picked up, but so are the system fans of the PC I am running OBS on.
.
Part of what makes this microphone so great is the base or stand where all of these features are located. Of course you have the mode selector, which is how you access the cardioid, whisper, and stereo recording modes I mentioned before. Each setting is just a twist of a knob away. There is also a volume knob, which adjusts how loud your monitoring volume is (if you use the 3.5mm audio jack in the back of the microphone). You can also press the button to activate a recording mute – a very handy feature indeed. There is also an optional gesture control where you can wave your hand above the mic itself to mute it without touching it. Definitely handy, but I find myself far too likely to activate that by accident, so I turn that off.
Highlights:
Strong Points: Excellent build quality; sounds great, with good clarity and low noise floor; 24-bit audio recording support; mixer-style controls work really well; boom-arm compatible with included USB-C cable; different audio modes are all useful; RGB lighting works well if you like RGB; quick and easy mute; onboard monitoring acts as a sound card if you need that

Weak Points: If you prefer a 'radio-style' sound, it might not be for you; mute and live notifications don't work while RGB is disabled
I really love the gain slider. Many mixer boards use these. What they allow you to do is adjust your recording volume on the fly by just sliding the gain slider up and down. I can't tell you how much I enjoy using this while streaming. If I'm a bit quiet, just slide that right up. If I'm a bit loud? Push it down a bit. It may seem like a simple thing, but it's incredibly useful.
Other features available are RGB lighting, which is not really my thing, but it's done well, as long as you use AIMO intelligent lighting.  You can adjust the brightness of the RGB with a button on the back – including off.  Unfortunately, off brings with it an important missed feature: you can't tell if your microphone is muted or not.  The ROCCAT logo doesn't go red, nor does the MUTE LED in the base light up.  I can understand the logo; I believe the lack of red notification in the base is an oversight that I hope they'll fix via a future firmware update.
If you prefer to mount the Torch on a boom mic arm, you can do that, with some caveats. The first one being that the Torch itself is connected to the base with a quasi-custom USB-C cable, and the microphone is worthless if it's not attached to that base. Thankfully, they included both a short (15cm) cable if you intend to keep the mic on the included base, and a longer (200cm) cable if you wish to connect the Torch to a boom mic arm, and run the cable along the arm to the base. Then you get the best of both worlds – you still have the mic in your face if you want it there, and still can utilize the mixer-style controls on your desk. Just don't think you can skip the mixer control base – it doesn't work without it.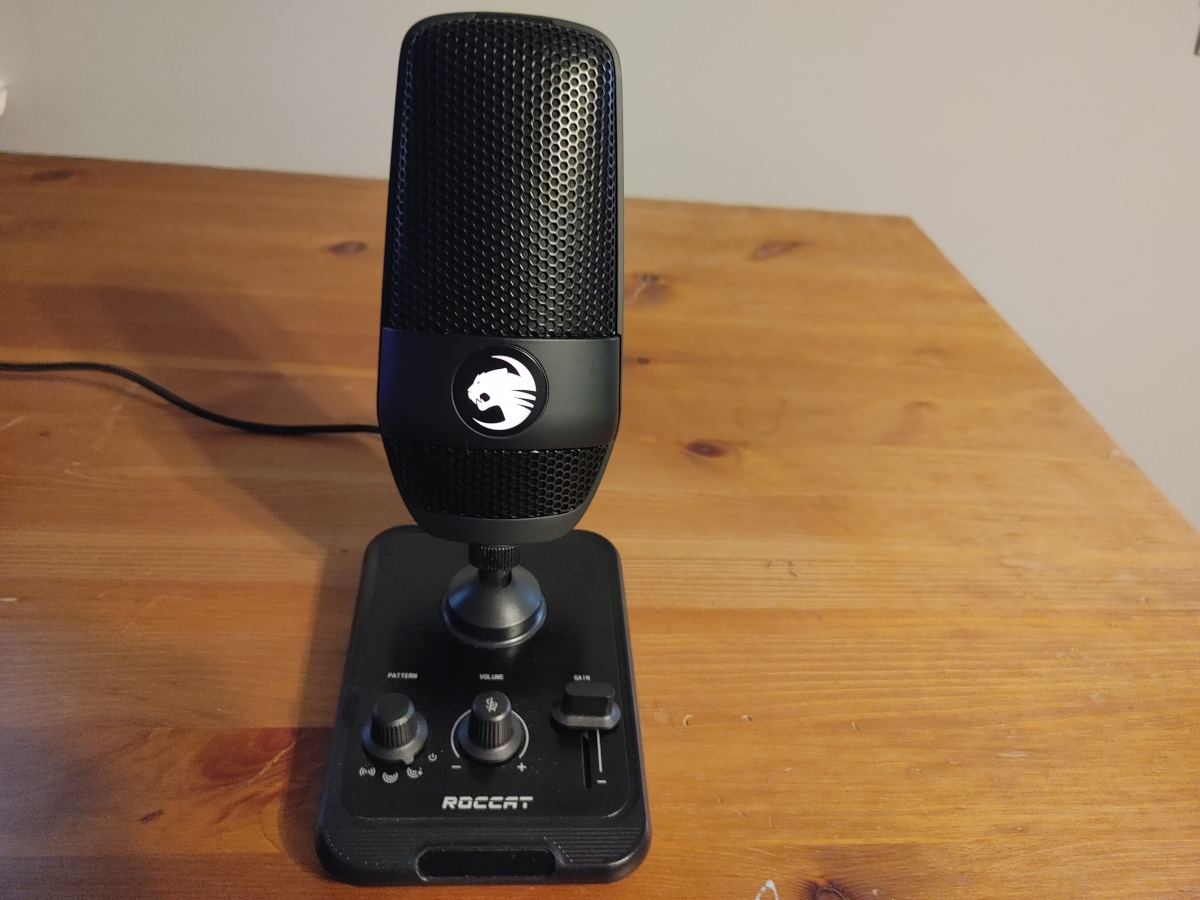 I am very pleasantly surprised with the ROCCAT Torch Studio-Grade USB Microphone. I'd been using a plug-and-play Blue microphone for a while, and while it worked well, this Torch is an improvement in nearly every way. It looks sharp, it's well-built, sounds great, and has several really useful features, the biggest being the gain slider. It also helps that it's plug and play, and works on most common operating systems. If you are looking for a new USB microphone, give the ROCCAT Torch a serious look – it's great.