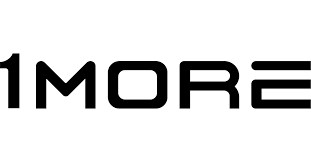 Game Info:
1MORE ComfoBuds Z
Specifications:
In-ear True Wireless earbuds
Full-range balanced armature driver
Up to 24dB noise isolation
Portable earbud case with built-in battery that charges the earbuds
Bluetooth:
Version 5.0, supports Bluetooth Low Energy (BLE)
Distance: 10 meters
Pairing name: 1MORE ComfoBuds Z
Battery:
Single earbud battery: 30mAh
Charging box: 410mAh
Charging time: 75 minutes
Music playing time per charge: approximately 2.5-3.5 hours
Total run time with earbuds + charging box: approximately 10-14 hours
MSRP: $99.99
(Amazon Affiliate Link)
Thank you 1MORE for sending us this product to review!
UPDATE: The second pair's right channel also went quiet.  I can't recommend these until this issue is addressed.
Being an audiophile, I've actually been following 1MORE's product line with some interest over the years, though I wasn't fortunate enough to have taken the plunge just yet. So when I was given an opportunity to review these, I was thrilled at the chance! And despite a few caveats (some small, one less so) they've been wonderful.
Now it has to be said that these earbuds have a couple of unique features that are not quite typical. The main one being, they are designed to be used while sleeping. Unfortunately for me, I started developing an outer ear infection just a few days before these arrived. After a trip to the doctor, she explained that I had quite the infection, but the more relevant part here is that my ear wax grows at a faster rate than many, and that wearing in-ear monitors can lead to increased wax production rates. So I told her what I will tell you: I wear them anyway, but mix them up with other over ear headphones to make sure that I don't overstress my ears. But this also means: I am not going to be wearing earbuds all night for medical reasons. These earbuds are advertised as earbuds that can be worn at night. Unfortunately this means that I can't really test that aspect. Thankfully, it's a solid product for other uses as well.
What I can say is that I have used them repeatedly for watching videos, listening to podcasts, or what have you while in bed – and they are fantastic. I could see how someone could fall asleep while wearing them. These are most certainly some of the most comfortable earbuds I have ever worn, especially while laying down. The nice thing is that you can wear them while laying on your side, and they barely press against your ears at all. Very few earbuds can say the same!
These earbuds also claim a 24dB sound reduction from the room that you are in, and I absolutely believe it. I have walked into the room and had people talk to me while a podcast was running and I couldn't hear anything they said. Thankfully, they are easy to remove from your ears – just pluck them right out. And with a lack of touch controls on them, they never act up – they just keep playing whatever you tell them, and they won't pause on you when you don't expect it.
You see, the vast majority of earbuds these days, even those sold my 1MORE, often have touch controls built-in. I mean touch controls can be handy, but I often find them more trouble than they are worth. I have big ears, and I've gotten frustrated with every pair of touch-controlled earbuds that I have used so far because my ears themselves can sometimes randomly activate and turn on or off an earbud, start/stop the track, or other goofy things seemingly all on their own. This is not an issue with these ComfoBuds Z – because they lack touch controls entirely, which is a feature in my book.
On the flip side, if you want to play/pause, skip tracks, and so on, you will need to grab your source device. In most cases, that's just your phone – at least it is for me. With earbuds like these, you *could* pair them with a computer, but honestly most of their features are best designed for mobile use, and that's how I use them. I guess if I had one complaint, it would be that I would prefer it if there was a volume setting in between twelve and thirteen – thirteen (out of fifteen) can be quite loud with some tracks, while twelve can be a bit quiet.
While these earbuds are quite small, they nevertheless sound quite impressive, at least if you're not a bass head – and I'm not. The main reason they sound so good is their driver technology, called Balanced Armatures (or BA). These are an earbud-only driver technology that allows for incredible clarity; the detail of BA drivers can rival that of high-end speakers. Listening to acoustic music on these earbuds is simply sublime – the clarity and detail is fantastic and they resolve everything you could possibly want at this price point, especially given the limitations of Bluetooth. I do wish they offered a higher-end CODEC like LDAC – but what can you do. I have listened to quite a bit of jazz with these earbuds, and demanded quite a bit of detail and clarity from them, and I've been summarily impressed.
Highlights:
Strong Points: Extremely comfortable, even when laying on your side; blocks ambient sound reasonably well; excellent sound quality, especially for acoustic music and jazz; build of the earbuds and case feels very high quality
Weak Points: No microphone supported at all, so will auto-disable when a call is received; battery life could be better, but is great for their tiny size; deep bass could be better; might be easy to damage
So while the clarity, coherence, and overall sound quality of these earbuds is superb, single BA designs do come with some downsides. The first one being, they are not really bass heavy. This is not a flaw for me really, but some people prefer a bit more punch and crunch from their earphones, and I imagine some might find these a bit wanting. Personally this is not a downside at all – their sound signature fits my personal preferences almost perfectly.
Another downside of single-BA designs is that they can be a bit more delicate than say normal dynamic driver-based designs. During my testing, I managed to damage the right side on my original pair of earbuds. This one was dramatically quieter than the one on my left side. I don't know exactly what I did – I'm guessing I dropped it – but I used them nearly a month straight by the time it happened (I love using them!) and it wouldn't be fair to you guys if I didn't point out that I had the issue. 1MORE took care of me right away and sent a replacement, and I believe that these sound good enough that I would recommend considering a product protection plan just in case you carry them everywhere with you too, and accidentally drop one of them and find yourself with a single quiet earbud, like I did.
Using these earbuds is simple enough; you just pair them with your phone, and you're off to the races. Pairing is extremely simple; you open them up, and press and hold the single button. You do the rest from your phone. It's really, really simple, if you've ever used a Bluetooth device on your phone before. There is also an optional 1MORE MUSIC app that I honestly used once to test out the built-in sleep-assisting sound effects, but never used again. I also found it incredibly annoying that it requires location; I guess this is a limitation of Bluetooth's BLE mode (Bluetooth Low Energy), but if I have to turn on location to use BLE mode, I just won't use BLE mode.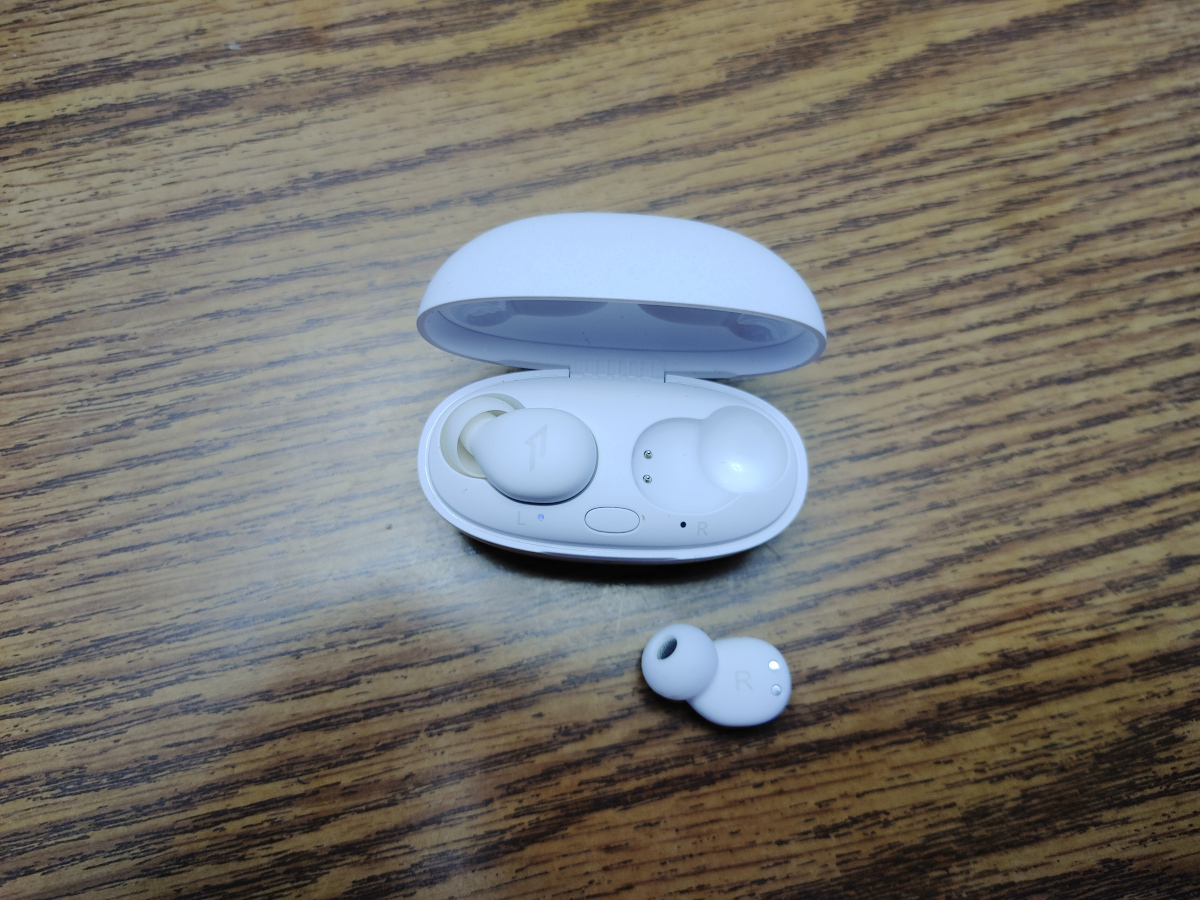 I know that may sound strange to some of you, but I disable location features on my phone at all times when I am not using navigation, and I'm not changing that habit for any accessory. Thankfully, if you don't use the app, it's not an issue. The app allows you to change between 'music' and 'soothing' mode, which changes between the Hi-Fi sound mode of the earbuds out of the box, and gives you access to the sleep friendly sound effects to help you rest, like listening to a river and such. The downside I found, since I use other apps for music, is that I had to use Android's 'force quit' feature in order to stop it from constantly running in the background. Honestly? Unless the sleep sounds and timer auto-off features are really important to you, just don't bother installing the software. It's not bad, but probably more trouble than it's worth. (The Google Play reviews tell a similar story; I'd probably just skip it myself.)
I can't believe I went this far into the review without pointing out perhaps the biggest caveat of this product: there is no microphone. If you receive a phone call while wearing them, the earbuds will actually disable themselves when you answer the phone. This behavior is honestly really odd! But I guess the logic behind it is that given they are designed for sleep, they don't want to be a source of distraction. I mean... I guess? If it were up to me, I would have had the earbuds still work as a speaker while on a call, and have the phone's built-in microphone stay active, so you could still hear the other end in your earbuds – if that's technically possible. I'm not sure that it is, but it is a rather unusual bit of behavior that most users won't expect at first.
The 1MORE ComfoBuds Z is a really unique earbud that offers some features that I would consider niche (being able to sleep with it in), and is missing a few others in its place (like no phone call support). Nevertheless, despite these quirks, I love the ComfoBuds Z. They sound wonderful, are incredibly comfortable, and I've used them while wearing hearing protection, and are just perfect for this because they fit in your ear so snugly, you can't feel them at all while wearing additional hearing protection. They last a reasonable amount of time, and charge in their case quickly. If you are looking for earbuds that you can wear while watching youtube in bed, or if you want to block out someone in your life who just might snore, these ComfoBuds Z earbuds are a fantastic choice. Highly recommended!