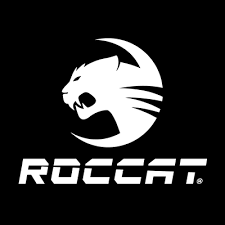 Hardware Info:
ROCCAT Syn Buds Air True Wireless Gaming Earbuds
Specifications:
In-Ear Monitors
Precision-tuned 6mm dynamic drivers
Frequency Response: 20Hz – 20kHz
Touch Audio Controls
Built-in Dual Microphones
Bluetooth 5.1 specifications
Charging case, with total 20hr battery life (5hr earbuds + 15hr charging case)
60ms low-latency mode for gaming
IPX4 splash resistance
1 foot USB-A to USB-C Charging Cable
S/M/L Silicone Ear Tips Included
One Year Warranty
MSRP: $99.99
(Amazon Affiliate Link)
Thank you Turtle Beach/ROCCAT for sending us this product to review!
I have a funny relationship with Bluetooth earbuds, especially of the 'True Wireless' variety. Why? Because while I've reviewed several of them over the years, very few have lasted me more than a few months. I wonder if it's because if I find a good pair, I carry them everywhere with me - they become a constant companion, along with my phone, of course. Or they have some other fatal flaw, like a terrible microphone or something similar. Thankfully, these have no fatal flaws, and are *really* sturdy. Could these be The One? Perhaps the first pair to last me a year or more? While only time will tell for sure, it's very possible - they have a lot going for them.

The ROCCAT Syn Buds Air (presumably along with its sister product, the Turtle Beach Scout Air) are the latest headsets (as of this writing) from their respective divisions, and from what I can tell, their first-ever Bluetooth earbuds. Considering the latency inherent in Bluetooth earphones, this makes complete sense - while they have released several products supporting Bluetooth before (the Stealth 700 comes to mind), they have always offered a secondary, lower-latency option before these. So what changed? The latest versions of Bluetooth allow for lower latency modes, and Nintendo recently released Bluetooth audio support for the Switch, which these earbuds support (after a firmware update).

In order to access the Switch-supporting firmware update, you need to install the SYN Buds Air app off of the Play Store or iOS App Store. This app lets you upgrade the firmware, check battery status with more detail than the default Android notification, set one of four equalizer settings, activate or deactivate Game Mode, or check a reference guide on what all of the functions are. It's important to note that you can only access the EQ settings from the app, but the app can even be used while your earbuds are connected to another device to tune EQ there! (This is quite remarkable.) You can reassign a few things on the touch controls, but only a few options are available, and the defaults are best I think. I use the EQ features and quick Game Mode toggle the most. Thankfully, these are really useful features.

But rather than get into all of that right away, I'd rather start with what's most important: these sound very good. Not quite to full-on audiophile standards, but most Bluetooth devices pretty much give that trophy up out of the gate because of the lossy audio codecs all but the very best (and rare) headsets use, like the impressive (and expensive!) Audeze Mobius with their fantastic, and rarely supported LDAC codec. But for most users, as much as it pains me to say this, it's overkill. For most people, they just want to be able to hear their music/podcast/game, and they want to be able to do so without disturbing others, and the convenience of wireless is more important than using a lossy audio codec. And these certainly meet that need quite well.
Highlights:
Strong Points: Good, balanced sound; microphones work great; decent battery life on the earbuds; sturdy charging case and earbuds; low latency gaming mode really works well; pairing isn't too difficult; app EQ modes are handy
Weak Points: Strong plastic/chemical smell out of the box (it fades over time); app asks for location (privacy concerns); case battery life seemed shorter than I expected; switching between devices is tricky since there is no simple way to trigger pairing mode; can be difficult to remove from the charging case
For those not aware, a codec is a COmpression and DECompression algorithm that turns the original analog audio into digital bits, then turns those bits back into the analog waveform. Lossy means that some data is lost, even if the fundamentals are there, while lossless is bit perfect; many audio codecs are lossy because of the otherwise necessary tradeoffs of size/bitrate, and needed processing power. These support the standard SBC audio codec, which is pretty much a baseline for most Bluetooth devices, and works reasonably well. When it comes to codecs, SBC is the baseline, AAC and AptX is improved, and LDAC is the best. All are lossy, but each one is progressively superior. Apple designed the AAC codec, so all of their products use those. These, unfortunately do not support AAC, but they do have some other features that kind of make up for that.

Codec detour aside, the main thing I like about the sound is how balanced they are. The default out of the box EQ setting is called 'Signature Sound', and I really like it, as I have on other Turtle Beach/ROCCAT products. (ROCCAT is a wholly-owned Turtle Beach subsidiary.) This is honestly the best EQ profile - I doubt most people will need to change it from this. The next EQ profile is Bass Boost, which is fine for some kinds of music or some games. After that is Treble + Bass Boost, which is a fun and lively EQ setting that I do like, though not better than the Signature setting. It does have its place though! The last is a Vocals setting, which emphasizes the midrange more. While I never felt a need to use it, I could see some people liking it as it reduces the bass (and treble) a bit, if they feel it is a bit much in other modes. It also should be said that these EQ modes are much more subtle than I expected - it does just a few dB worth of boost, and is by no means overpowering. They are tastefully balanced - and this is absolutely a good thing. While a massive boost to bass may seem fun (for example), if it goes too far in destroying the neutrality of what you are listening to, then there can definitely be too much of a good thing. Unfortunately, there doesn't appear to be a fully customizable graphical equalizer, but there are four well designed presets that should meet the needs of most listeners.

The other feature that worked way better than I expected is the new Gaming Mode. Apparently it's a fairly new part of the Bluetooth specification, and I'm not sure of the implementation details here (and I spent a fair bit trying to find out, even reading white papers...), but all I do know is that ROCCAT claims that the latency drops to around 60ms, rather than the more typical 100ms+ of older headsets, or this one in Normal Mode. And I'll tell you what, it really works. I tested it on Android, Nintendo Switch, and Windows - and I was pleased with the latency all around. I know with some headsets, you can notice the delay; not so much here. Even without Gaming Mode it was decent enough, but this mode is even better. It does make sense that what you gain in lower latency, you lose in stability - I had rare but occasional drops in Gaming Mode that I didn't get in Normal Mode, but these are rare. They only happened one to two times while playing some Unreal Tournament on my laptop, a tougher than normal audio test since enemy characters can appear at any time to make a bad day. I have used Bluetooth headsets that have a noticeable enough delay, but these really don't – even if I can prove they have some via audio latency testing videos. I unfortunately have not figured out a reliable/reproducible way to test audio latency at this time, so I have to take their word on the 60ms bit. But if it's close to accurate, that is about four frames on a 60Hz display, or under two frames on a 24Hz movie – which is actually close to the delay on many controllers. While it certainly could be better, it's low enough that many people may not notice it. If you want instant response, go wired (or a USB dongle based wireless system).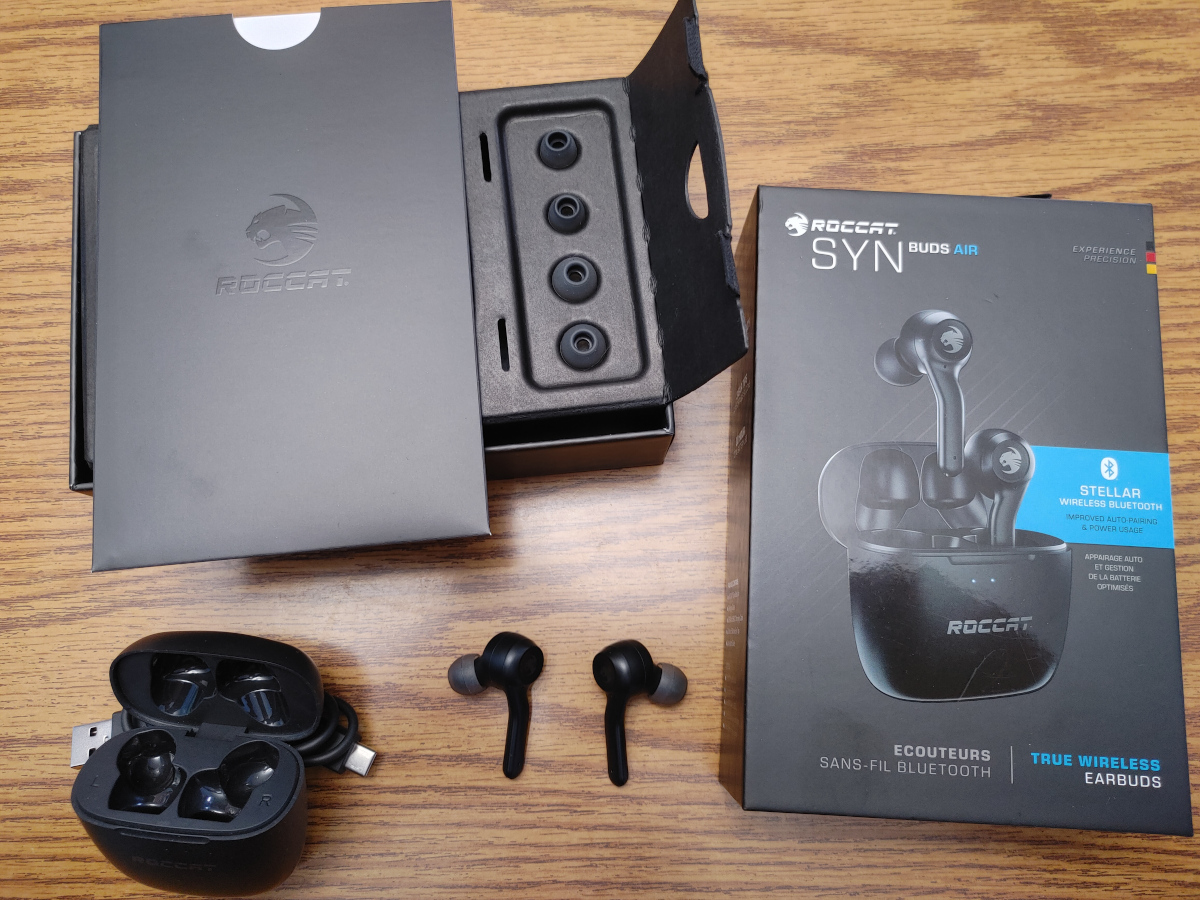 Now that I've gone into such detail on the main two points – the sound quality and latency – let's hit up the rest more quickly. The battery life of the earbuds themselves is quite good – I easily get more than five hours. On the flipside, the charging case I usually have to charge every other day if I use these earbuds a lot. So I get over spec on the earbuds, but meets (or perhaps a bit less) on the charging case. Overall not bad – I just expected more out of the charging case.

The earbuds have a snug fit inside the charging case, and won't easily fall out, which is good, but they are also kind of hard to remove at times. They certainly need a tight firm grip to remove.

The pairing process is indeed quick and easy – but in order to switch between devices, you have to either manually disconnect from the most recent one, or disable Bluetooth on the most recently connected device in order to convince it to switch to pairing mode once again. It would be nice if there was an easy way to force the headset into pairing mode without disconnecting it from something else first. That said, once I got used to its quirks, I was able to quickly and easily switch between my phone, laptop, and Switch.

The microphones are excellent. Well, not dedicated microphone good as they have a fair amount of background noise, but my voice came through very clearly when I recorded myself, and people were pleased with how I sounded on phone calls. Considering the limitations of being on the side of your head, I am very pleased with the microphone performance, and I think you will be, too.

The build quality is really strong – it doesn't use the fanciest of materials, but it seems like it can take a real beating without flinching. And as a function over form kinda guy, I totally support this decision, as I've broken countless earbuds that look nice.

One downside of the build is that out of the box they had a strong chemical odor. It has certainly faded a lot over time, but if I look for it I can still find it. It's a quirky thing, but something that may bother some people. Alternatively, you could leave it out for a week or so (it's much less pungent now after about a week and a half). If you are particularly sensitive to smells like that, don't be surprised by this.

One final bit to note is that it really bugs me when Android apps ask for location permissions when I don't perceive that they need them. I spoke with the kind folks at Turtle Beach and they said that the Google APIs for Bluetooth Low Energy, which is used to configure the earbuds, requires it. But Google is working to change that, and Turtle Beach told me they intend to disable this requirement as soon as Google releases the updated APIs. In the meantime, I've been spoofing my location as somewhere out in the Pacific Ocean, and while the app sometimes takes a couple of restarts to connect, it eventually does. Turtle Beach also assured me that it does not record or even transmit your location to their servers – the app uses it to enable Bluetooth LE mode only, and that data never leaves your device (well, unless Google asks for it, but that's a different issue).

ROCCAT's SYN Buds Air (and presumably Turtle Beach's Stealth Air) is a really nice set of Bluetooth earbuds, though not without quirks. But I would say that the positives override the negatives, though I would say that the don't look as nice as their MSRP suggests, if that makes sense. And yet functionally, and from a performance standpoint, I have a hard time finding much fault, outside of some of the above noted quirks. The True Wireless earbud market is fiercely competitive, and there are lots of players in the game, so it can be hard to know who you can trust. All I can say is that here you have a solid entry from a trusted name. So many of their randomly-named competitors have some important, fatal flaw, while these really don't. If you are looking for something mid-priced, and features like the EQ modes, easy pairing, and the low-latency gaming mode sound appealing, then give the SYN Buds Core a close look. And hey – they work flawlessly on Nintendo Switch, too!