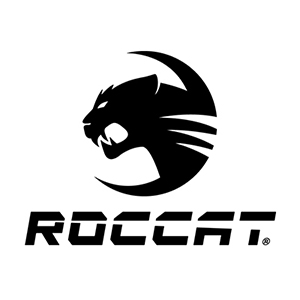 Hardware Info:
ROCCAT Elo 7.1 Air
Specifications:
Over the ear headphones
50mm driver with Neodymium magnets
Frequency response: 20Hz-20,000Hz
Connectivity: Wireless (PC, Nintendo Switch, and more via USB dongle)
Wireless range: 30ft
Microphone type: removable microphone
Plastic leather ear pads with foam cushioning
Chat and volume wheels
Power and mute buttons
USB-C charging port
Includes approximately 2m long USB-C charging cable
Expected battery life: 24 hours
Glasses-friendly design
RGB fully controllable lighting
MSRP: $99.99
(Amazon Affiliate Link)
Thank you Turtle Beach/Roccat for sending us this headset to review!
The PC peripheral market has been an interesting one, as over the last several years many new players have entered the market, with products of various quality. I've seen reviews of ROCCAT devices, as well as floor models, and always had a positive impression, but I've never had the chance to test out their products myself. Thankfully, Turtle Beach, who wholly owns ROCCAT as of mid-2019, sent us this headset to review along with some of their Turtle Beach branded console headsets. And with great battery life, build quality, comfort, and adjustable sound quality, I like these a whole lot.
I don't have much experience with their previous headset line, so I can't say how much things have changed outside of looks, but what I find fascinating is how much this headset both has obvious Turtle Beach DNA, as well as ROCCAT's, making something really new. Having recent access to Turtle Beach's Stealth 600 Gen 2, it's quite obvious that the wireless dongle, as well as the left-ear controls on the headset comes straight from their design labs. The ear cups include a protruding lip on the bottom, which is also a direct design cue from the Stealth 600. While that's where much of the obvious similarities end, the common ancestry is still kind of obvious, especially when comparing them against their previous models (currently on clearance on ROCCAT's website).
With that said, considering my overall positive experience with the Stealth 600 Gen 2, this is far from a bad thing! My main problem with the 600 was that the transmitter came apart on me; this one has been rock solid, despite a similar design. The amplifier in the headset, the wireless signal quality, battery life, and general sound quality are all positive carryovers from the Turtle Beach designs. What equally surprised me is not just how much similarity there is between the equally priced Stealth 600 Gen 2 and this ROCCAT Elo 7.1 Air, but also how incredibly different they are.
This headset really does feel truly tailored for the PC gaming market. Rather than a flip-up microphone, this one has a removable one, which is both a pro and a con - sometimes you want the headset as light as possible, which removing it allows you to do. I was surprised how much lighter it felt when removed. And when attached, it reaches right to your mouth, and is adjustable, making for a crystal-clear recording or conversation. I've done several Twitch streams with this headset, and it's performed admirably. Of course, a downside is that you could lose the microphone, which is always a risk. I also wish that the USB transmitter dongle had a place you could hide it inside the headset; I've just been shoving them into the earpads for now.
Highlights:
Strong Points: Quite comfortable, especially after a pad swap; replaceable earpads; sounds quite good, especially with the flexible EQ built into the drivers; very well built, with a hybrid plastic and metal design; I really like the floating headband design; even without drivers, it just works in a bunch of devices; supports 96KHz/24-bit audio sample rate; great battery life
Weak Points: Earpads are initially comfortable but are eventually painful for my large ears; default sound is a bit more bass-heavy than my preference, but the built-in EQ makes that easy to fix; I wish there was a place to store the transmitter as it could be easy to lose; it would be nice if the 'Superhuman Hearing' button could be swapped out for something else; driver's handling of large screens is not optimal
With that said, I absolutely love suspension-style headbands, and this one is quite nice. When done properly, they automatically adjust to the head size of the wearer, and the earcups just float exactly where they need to be. I won't say that there is no pressure on the top of my head, as there is, but overall the headband is quite comfortable and I've worn them for several hours at a time without issue. The stock earpads are also quite comfortable out of the box, and are a great match, unless you have particularly large ears, like I do.
I am a lucky one with big ears. It doesn't really impact much but my choice of headphones, of course. The built-in earpads are made of quite soft plastic leather and foam that feels great at first - at least for me. I find that during an extended wearing session, the tops of my ears start to hurt. This is very common with me and a lot of earphones, again, because my satellites are larger than normal. What this means is that I have a collection of third-party earpads just laying around looking for their perfect match - just because my ears are so, so picky.
Humorously, if you read my Turtle Beach Stealth 600 Gen 2 review, you may have noticed that my cheap Shure 840 pad clones I had laying around saved the day in a big way for that headset. And sure enough, they also work great here - but for opposite reasons. The ear cups on these Roccats are actually significantly larger than the ones on the 600, so the 840 pads fit almost perfectly. And while I was looking for more bass with the 600s, I actually prefer a bit less bass than the default pads that come with these Elos, and the 840 pads deliver that, too. But the main reason is comfort - they cover my entire ear rather than just most of it. Like almost all plastic leather pads, of course they get warm after a while, but there's not much we can do about that without switching materials.
The default, unequalized sound profile on these ROCCATs is a bit more bass-heavy than is my preference (with slightly recessed treble), but it's otherwise quite good, with nothing missing. The good news is that the driver software has a built-in equalizer that is very easy to use - and the 'Instrument' preset nearly perfectly resolves my preference for a bit more treble detail. I'm sure an alternate earpad could also solve the same problem, but the equalizer software works great, and for most users that is more than good enough. With that said, because this headset uses a standard USB connector, I found it works quite well in all kinds of 'unsupported' environments.
It works great connected to Linux or macOS. It also works great on Nintendo Switch, either docked or with an OTG cable; that same cable also works perfectly with my Android phone. It does work on PS4, but sadly the default volume (even on max) is too low to be usable, and the headset lacks any built-in volume controls, but merely passes that through to the connecting device's operating systems. Of course this headset is not sold or designed to work on PS4, so it not working is no surprise. I do wish that this headset had a 3.5mm jack for situations where a wired headset is useful, but thankfully the versatile USB connector works just fine in most cases.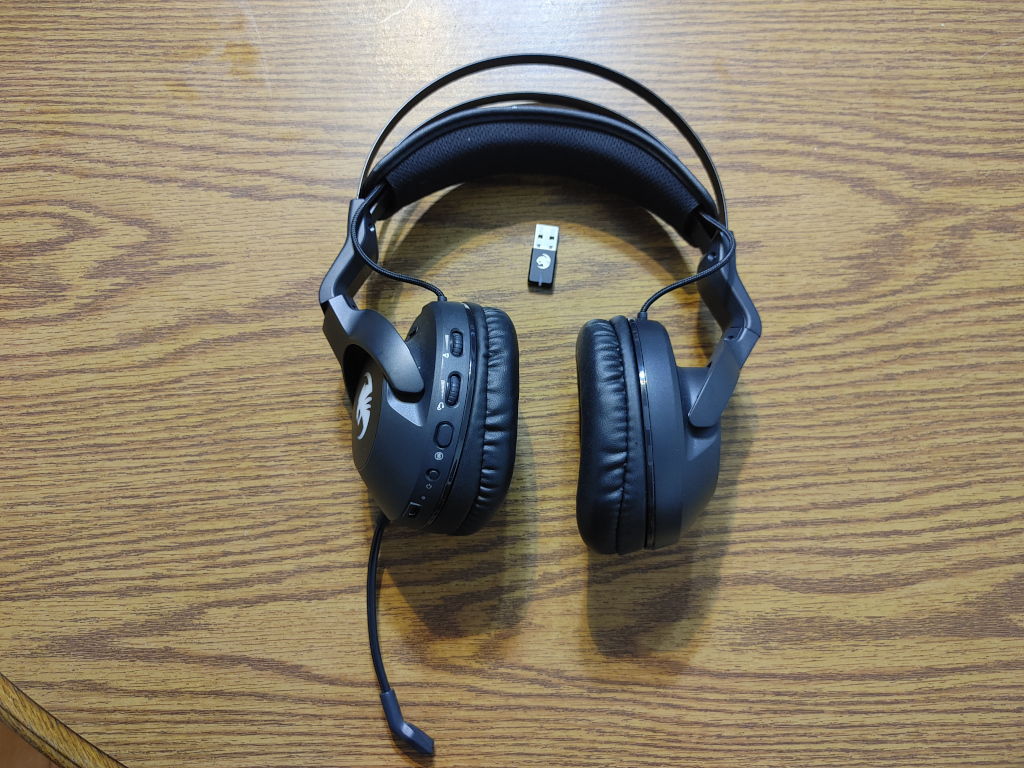 The software, ROCCAT's Swarm, is fairly simple and does the job. It supports AIMO lighting, which allows coordination with various other ROCCAT accessories, for synchronized lighting among them all. It also supports simpler illumination for just the headset itself, if you haven't bought into ROCCAT's ecosystem. It has color cycle, static color, heartbeat, breathing, and blinking support.
As for the audio features of ROCCAT Swarm, it has up to five default profiles, and you can create even more than that, and have it switch per-game if you like. You can choose common sample rates, from 44.1KHz/16-bit up to 96KHz/24-bit right from the driver software. I believe this is the only way to make these changes, and the drivers take that control away from Windows. Some features, like 'Voice Clarity' and 'Audio Clarity' are honestly kind of gimmicky and I don't recommend their use. The 'Bass EQ' feature simply modifies the 10-band equalizer in preset ways. There are also several EQ presets; like I said before, my favorite is the 'Instrument' preset, though several others are also useful. You can make a custom EQ as well; feel free to make these sound any way you like. I appreciate that these settings are global defaults, so you really can set it and forget it.
Also on offer, and likely the cause of the '7.1' in the name, is the virtual 7.1 surround sound mode available. You can choose between 2.0 (default) and 7.1 surround sound modes. There is also a 'Clarity' and 'Balanced' mode for the 7.1 setting. As of right now, there is no way to use the Windows built-in surround sound emulation, including Windows Sonic, Dolby Atmos, or DTS Headphone: X, but Roccat has promised that adding those modes to Swarm is planned for a future update.
Other features include microphone monitoring (which has a dedicated dial on the headset), noise cancellation for both the microphone and incoming voice chats, and the microphone sample rate for extra clarity or compatibility. You can also change your voice if you want to obscure your identity or just have fun. The last but not least feature is Turtle Beach's exclusive 'Superhuman Hearing', which can be accessed at any time via pressing the power button (but not holding it down) on the headset itself. It's intended to make hearing quiet sound effects easier to give you a competitive advantage. It's not my cup of tea, but no doubt useful to some.
The ROCCAT Elo 7.1 Air is honestly a really good headset that's impressed me with how well it works; even though I have much more expensive and higher quality headphones for my desk, I could easily see myself reaching for these because they are both 'good enough' and fussproof - they just work, sound quite good and are comfortable, especially after small modifications. I guess if I had to look for nitpicks not already mentioned, the headset's battery low indicator didn't seem that accurate to me; the battery status only drops in increments of 25%, so it was lower than I expected the one time it did run out. The nice thing is, with that two meter included charge cable, you can plug it in to charge it while continuing to use it wirelessly with no interruptions to gaming. If you're in the market for a wireless PC headset, the ROCCAT Elo 7.1 Air deserves a serious look.