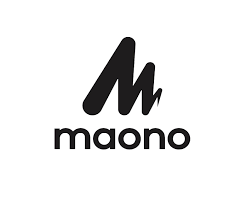 Hardware Info:
Maono WM820 Wireless Microphone System
Developed by: Maono
Release date: July 2021
Connection type: USB, 3.5mm
Battery life: 6 hours
Distance: 164 feet
82db signal to noise ratio
2.4G wireless transmission
Omnidirectional Polar Pattern
Price: $99.99
(Amazon Affiliate Link)
Thank you Maono for sending us this product to review!
The Maono WM820 is a wireless microphone system that lets you talk up to 164 feet away from the receiver. There are two approximately 1.5" squares, and each is either the transmitter or receiver.
Inside of the box you find the receiver and transmitter devices, two USB-C chargers, one lavalier (lapel) microphone, two windproof foams, one 3.5mm TRS audio cable, one 3.5mm TRS to TRRS audio cable. There's a portable carrying bag but you can only fit the accessories and not the transmitter or receiver.
Before using this wireless microphone system, you'll want to make sure that both the transmitter and receiver are fully charged. Charging with the provided USB C cables should take less than two hours and the batteries can last up to six. Each unit has two LED lights and one of them will be red while charging.
Highlights:
Strong Points: Good range; long battery life; good sound quality
Weak Points: 3.5mm to USB adapter is referenced in the manual, but is not included
Powering on the units requires holding down the power button for a couple of seconds. When on, a blue LED will be illuminated. Your next order of business will be to pair the two devices. This is done by pressing the chain link button on the transmitter and the volume up and down buttons on the receiver unit for a couple of seconds. The blue light will blink on them and they will be solid blue when paired.
If you heave a 3.5mm headset, you can easily tell if the system is working as you'll be able to hear your own voice through the headphones. I gave the transmitter portion to my husband to wander around the house and I was able to hear him clearly from the living room as he went to the various bedrooms and it wasn't until he was in the furthest corners of our basement that it started to cut out. The range on these are impressive!
Unfortunately, I didn't have a 3.5mm to USB interface to test this out with my camera (its microphone is weak!), but the ability to add enhanced audio to a high-quality video is appealing for many. Some use cases for this device can be for preaching, teaching, interviewing, podcasts, or video blogs.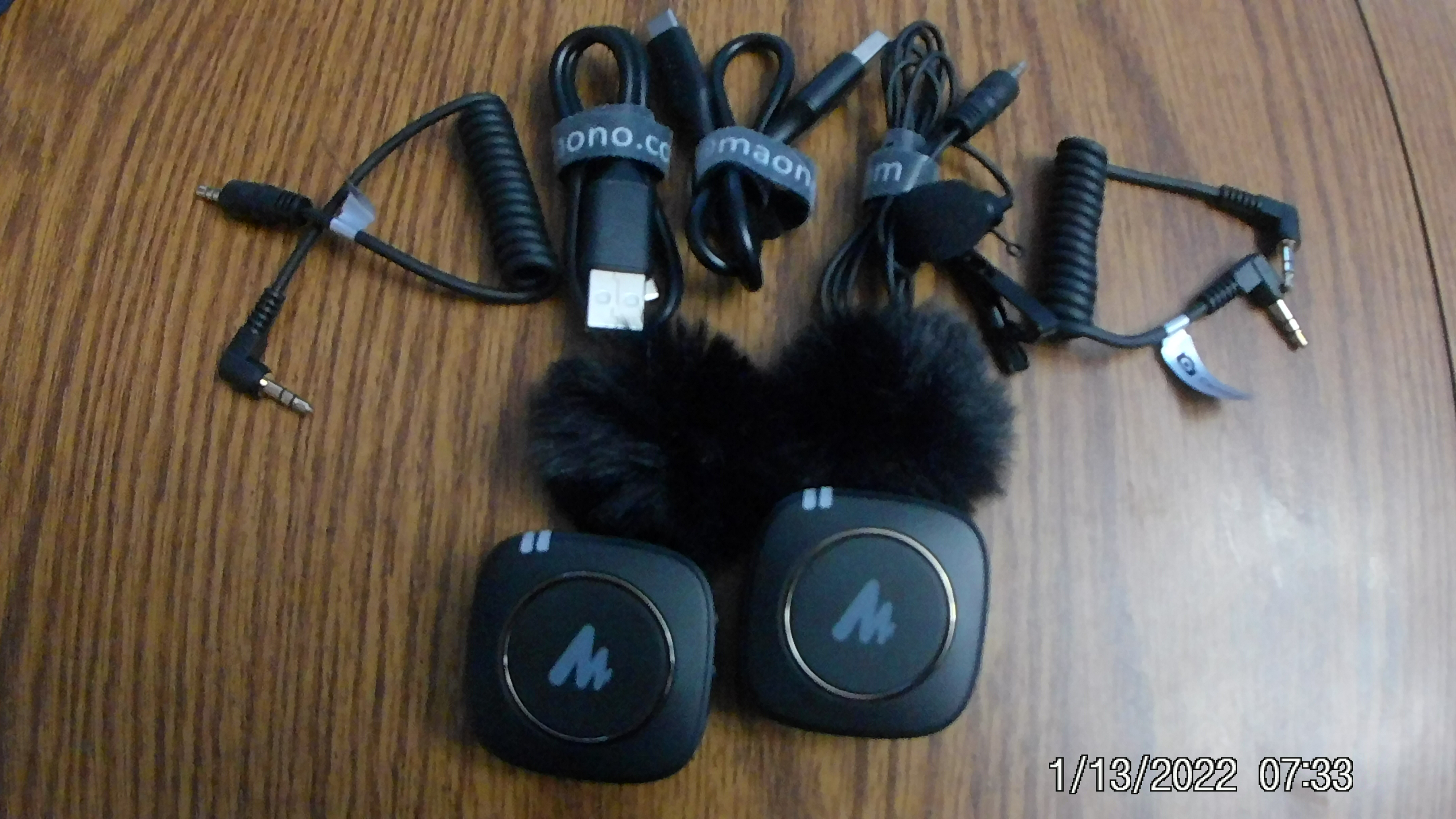 If your phone still has a headphone jack, you can use the TRS to TRRS cable to connect to it. It' has a phone label on it and the straight 3.5mm plug with the three bands on it go into your phone. I had to remove my case to make it work. This is a great system to use if you want to be hands free or not close to your phone.
The other audio cable has two ninety degree 3.5mm plugs that have two rings on them (TRS). I was able to use this cable to connect the transmitter to my computer and record myself using audacity. You can listen to how I sounded here. 
It took me a couple of tries to figure out which jack and cable to get it all working properly, but it works well once sorted out. The instructions have diagrams and are a fifty-fifty mix of English and Chinese. Overall this is a nice wireless system if you're looking at recording your voice within 164 feet of your camera.