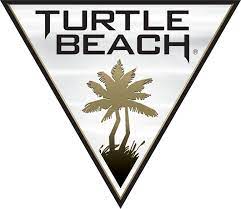 Hardware Info:
Turtle Beach VelocityOne Flight Universal Control System
Flight yoke with throttle controller compatible with Xbox Series X|S, Xbox One, and Windows 10
Works with Microsoft Flight Simulator 2020
Two meter long USB-C cable included
Realistic yoke handle with 180 degree rotation and hall sensor
Four throttle levers and three sliders
Two analog triggers
Four hat switches
Twenty buttons, along with the Xbox and Share buttons
One dial control
Built-in LCD display
Flight instrument LED panel (not yet functional)
3.5mm stereo audio jack for headphones and headsets
MSRP: $379.95
(Amazon Affiliate Link)
Thank you Turtle Beach for sending us this VelocityOne Flight for review on loan!
Microsoft Flight Simulator. While I've always admired the series from afar since I first heard about it in the 1990s, I had never gotten around to trying it. And while this review is about the hardware and not the game, it must be said that if a title can inspire an entire ecosystem around it, you'd better believe it's special. And while it's not for everyone, the experiences enabled in Flight Simulator are quite remarkable. After learning how difficult it is to fly a tiny prop Cessna at high altitudes, I switched it out for an F18, and man is that one sweet ride. Using gravity to repeatedly break the sound barrier is far more fun than one would think. Another thing I noticed is just how gorgeous the experience is on high-end hardware - it really makes one truly appreciate God's creation; after all, it's simulating the real world that we live in.
I don't own the game, but felt a short-lived Game Pass subscription was perhaps the best way to dip my toes into the world of Flight Simulator without dropping a full purchase in. After installing the 150GB monstrosity, I first tried an Xbox controller - it works, but it doesn't feel anything like flying. Next, I tried my Thrustmaster T.16000M joystick - definitely better, and it works well out of the box, but I don't have the throttle or pedals, and there's always a need for more buttons and axes. Now, plugging this VelocityOne thing in is a totally different experience.
To start with, I was pleased that Microsoft Flight Simulator detects it out of the box, and has a built-in profile for this peripheral. It's obvious that Turtle Beach spent a lot of time with Microsoft tweaking the experience, as while not everything works yet (in particular the LED status lights), a whole lot does - and I think most people without a flight yoke already will be pretty pleased with what is here.
Highlights:
Strong Points: Decent build quality; flight yoke feels great; tons of control options; looks great in use; lots of potential

Weak Points: Not all promised features function yet; quite pricey; some features of Flight Simulator still need an extra control method, whether that's an Xbox controller or a mouse+keyboard
As I show in my unboxing video, there's quite a lot to this thing. The flight yoke has 4 hat switches, two top buttons, two bumpers, two analog triggers, and eight center mounted buttons. There is also the attention getting Flight Management Display, which is a 1.5" LCD display that looks really great. It, along with the buttons right next to it, perform simple functions like setting the controller mode (Xbox and PC), as well as an instant reference on what each button does, a chronometer if you want to know how long you're flying for, and some other settings for the LED status panel. You can also put the controller into update firmware mode from here.
The second piece that attaches to the main flight yoke body (and connects via a single USB-C cable) is the throttle component, and contains ten buttons, four independent throttle levers, three sliders, and an awesome pitch dial. While they are all useful, the pitch dial is something I didn't know I wanted until I started playing with it. Often while flying, you will want to settle into a gentle ascent (or descent), and pulling up or pushing down on the flight yoke for minutes or even hours at a time is not desirable. This allows you a really easy way to do that. While it's hardly appropriate for quick maneuvers, it's fantastic for slow and steady ones - and for some aircraft, slow and steady is all you can hope for if you intend to stay in the air. Trying to pull off some of the maneuvers you can get away with on an F18 in a little Cessna might grant you (or your passengers) a life ending surprise.
As an aside, and unrelated to this controller, I discovered how and why so many people who fly small planes at night die on the side of a mountain. I tried to do an evening flight near the Rocky Mountains, and had a great cruise going. I was at 9000 feet or so - should have been plenty high - or so I thought. *crash* In the pitch black of night, where there is no civilization, you can't tell where the ground is sometimes!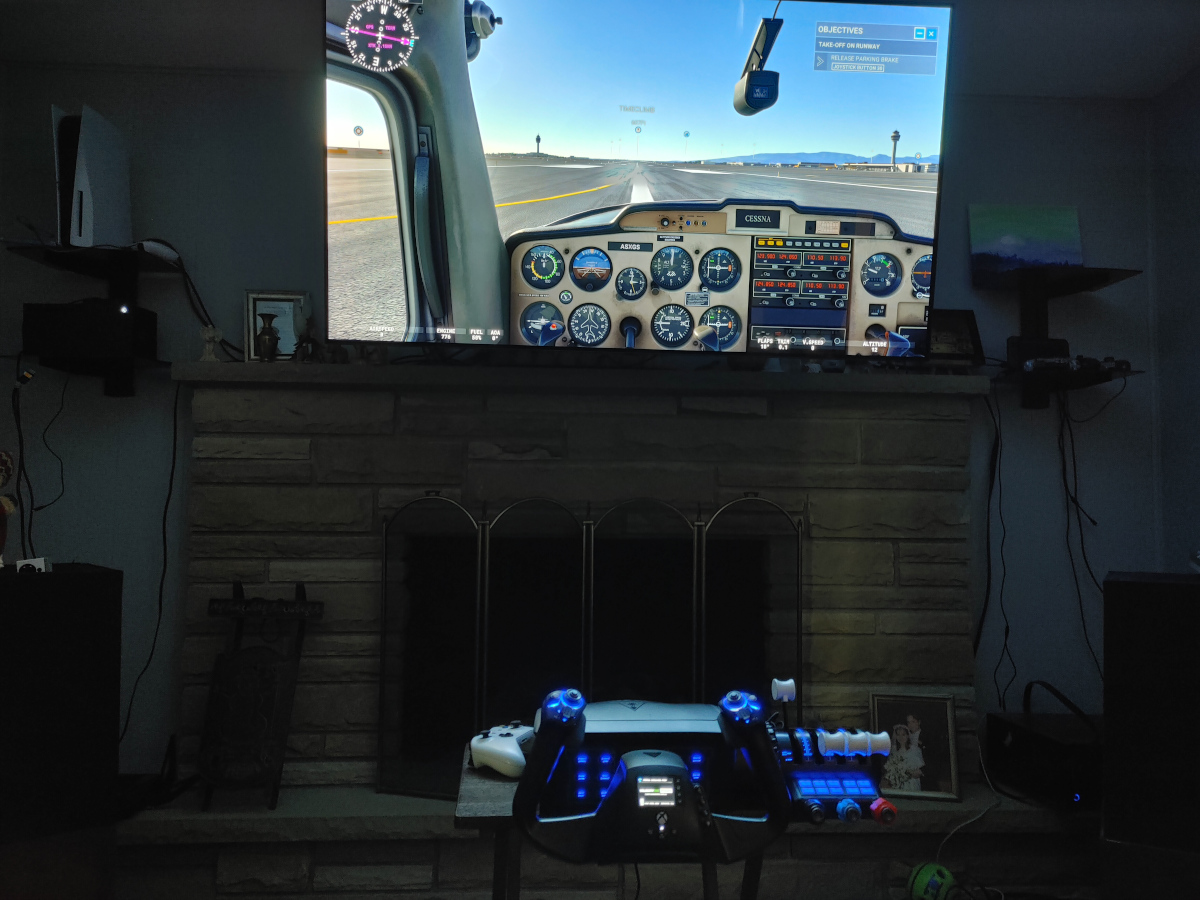 From a build quality standpoint, I am fairly happy with the VelocityOne Flight. The plastic is reasonably thick, though a bit hollow in places. I do wish it was a slightly higher grade plastic, like what Microsoft uses on their Xbox controller, but it in no way impacts the functionality. The desk clamps work great, and the metal pole that the yoke is connected with is really nice. The only major flaw I've seen is that on this sample unit, there is a ring that's broken - it slides freely on the metal yoke post, and is meant to keep the yoke from turning too far. This means that it lets me twist it farther than it's supposed to go. Obviously you can't fault an entire product line for a single defect, but I felt it was worth noting. All of the buttons, triggers, throttle levers, and so on feel great and are high quality. If I had one feature request, outside of a working LED dashboard, it would be added rumble support.
Turtle Beach's VelocityOne Flight Universal Control System is quite a remarkable controller for fans of Microsoft Flight Simulator. If you are looking for a great way to 'level up' your flight simulations, this is a great way to do just that. The Flight Simulator software works really well with it, though I should note that an Xbox controller (or mouse) is sometimes still needed to navigate the menus; Turtle Beach is still working with Microsoft on getting this ironed out in a future update. Also, my experience with Xbox Series X and PC is practically identical - they are more similar than I expected, though my PC has a better graphics card, so it looked a bit better. The flight yoke performed admirably throughout, and is highly recommended for those looking to up their game.