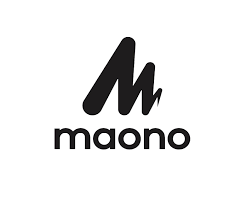 Hardware Info:
Maono AU-HD300T USB/XLR Microphone
Developed by: Maono
Release date: March 3, 2021
Specifications:
Dynamic Cardioid Microphone with USB and XLR Connectivity
40Hz-17000Hz Frequency Response
16 bit depth
44.1/48kHz Sample Rate
Price: $69.99
(Amazon Affiliate Link)
Thank you Maono for sending us this microphone to review!
We have been blessed with the opportunity to review multiple Maono microphones in the past. Both the AU-A425Plus and AU-PM461TR  are USB based while this Maono AU-HD300T supports both USB and XLR configurations. There are pros and cons to each format and I'll discuss them in detail later in the review.
In order to take advantage of the XLR input, you'll need an XLR audio interface. I used a Focusrite Scarlett Solo (3rd Gen) for testing out the XLR capabilities. XLR cables provide better shielding and more power than a USB cable.
Inside of the box you'll find the high-quality microphone which feels sturdy and features a power button and volume buttons too. The stand is a mixed bag as it has a sturdy base, but is a little bit of a pain to adjust its height. The microphone is held in place in a rubber netted contraption designed to keep it stable. There's a pop filter that slides in place nicely in front of the microphone. USB and XLR cables are included.
Highlights:
Strong Points: Dual interface
Weak Points: The stand is a little awkward to adjust
This is a cardioid microphone which means that it picks up sounds primarily where it's facing. It will not pick up noises behind it and sounds from the side are not as noticeable. This format is ideal for recording single voice or instrument sources. The frequency response range is not 20Hz-20kHz so it may not pick up all instruments, but voices should be fine.
I first tested out this microphone in USB mode. It's readily detected in Windows 10 and does not need any drivers to work. The buttons on the microphone only work in USB mode. Make sure the microphone is powered on before trying to record anything! I streamed
 in USB mode and found this microphone to be a tad quiet. It did sound pretty clear despite my basement background noises. I could not find the signal-to-noise ratio on Maono's website or on the Amazon store page. It wasn't in the instruction manual either. Despite not knowing this, I think this is the best sounding Maono microphone we've been sent to review so far!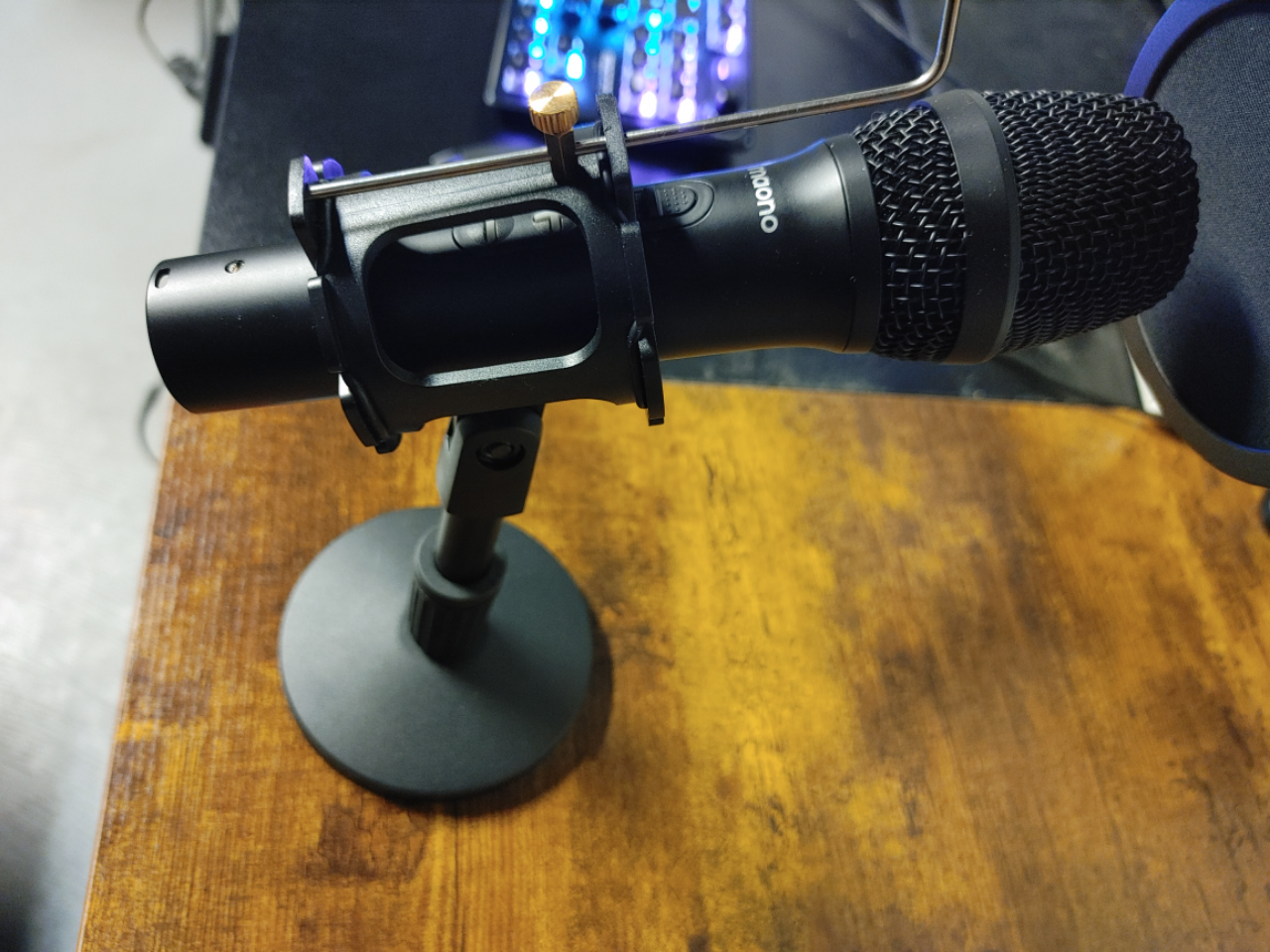 In order to take advantage of the XLR mode you need to buy additional hardware. You do gain more control and it really opens up the potential of this microphone even further! In XLR mode, the microphone does not need to be connected via USB or even turn on. The volume/gain is adjusted through the interface and is noticeably louder than the USB mode. The signal to ratio in XLR mode is dependent on the audio interface and I'm quite pleased with the performance of the
.
Going forward, this is going to be my primary microphone for my desktop computer. The price point of under $70 is very reasonable. It's listed at $69.99 on Maono's website but is unavailable. Amazon has them in stock for $65. Maono backs this product with a 2-year warranty. It seems pretty durable and I'll be surprised if it breaks. All of my other microphones from them are still going strong. I look forward to checking out more XLR microphones in the future!