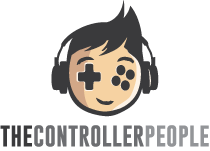 Hardware Info:
Custom PS4 Controller
Made by: The Controller People
Price: $70+
Thank you The Contoller People for sending us a controller to review!
The Controller People offer many colors and customizations to official Sony PS4 controllers. They are based in the UK and provide a fourteen-day hassle free return period and a six-month warranty on their products. You can buy a controller directly from them or send yours in for modification. Though everything is listed in British pounds, the prices are very competitive. There are many attractive preset controllers in chrome, matte, and polished designs. If none of those strike your fancy, you can customize your own with their easy to use Build Shop page.
A base controller costs a little over $58 USD and each change raises the price a bit. There are ten different colors you can select for the triggers, front/back shell, L1/R1 buttons, option/share buttons, touch pad, D-Pad, PS and face buttons. If you have the symbols memorized you can have the buttons blanked out for aesthetics. Another available cosmetic enhancement is the DexiDisk which transforms the D-pad into a sharp looking circular interface.
Highlights:
Strong Points: Innovative designs at a reasonable price
Weak Points: 14 day refund only applies for UK customers
Besides the DexiDisk, other modifications offered by The Controller People include:
GripClips - Helps prevent sweaty hands by providing a patterned rubber like clip for the back of the controller.
Spring Stop Triggers - Reduced travel distance for the triggers to increase your speed in FPS games.
Interchangeable Analog System - Change the height of your analog sticks by unclipping the thumbstick. The analog sticks can be set to 3 different heights (standard, medium, and tall). Extended thumbstick grips are available as well for less money.
ClickSticks - A paddle system that adds an additional two buttons at the back of the controller. They are easily accessible and are activated by pressing downward.
The controller sent our way is white and purple with black GripClips and purple ClickSticks in the back. I requested purple since that is my favorite color. I also went with the default ClickStick mapping of X and O. The rest of the controller was left as a surprise. The white buttons look sharp and I was pleasantly surprised to find out that they all glowed in the dark! The only thing I would do differently next time around would be to have the buttons labeled. Apparently, there is an option to remove the rumble, but thankfully it was left in place for me.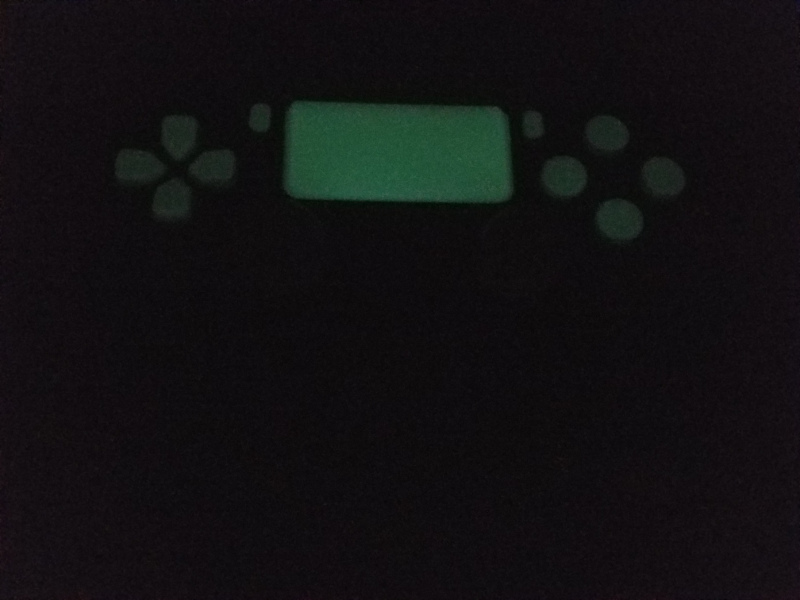 Included with my controller was a configuration card letting me know about the button configurations and features implemented. There was also a sealed bag containing the analog sticks of varying heights that easily snap into place on the controller. I preferred the lowest height and keeping it as close to stock as possible. The DexiDisk feature is neat, but I opted to leave it off. It seems to attach via double-sided stickers and there's an extra set included if needed.
The construction of the controller is quite good and all of the pieces feel smooth without any noticeable jagged edges. Despite the lower cost than competing companies, nothing feels cheap on this controller. I'm still getting used to the ClickSticks and they work as advertised. I just have to train myself and remember that they are at my disposal. Everything about this controller is comfortable and easy to use. If you're in the market to customize your PS4 controller, I highly recommend checking out The Controller People.