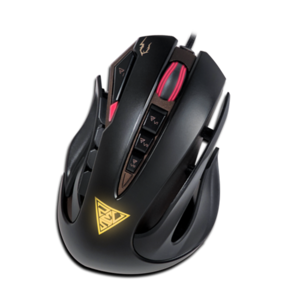 Hardware Info:
Gamdias Zeus Laser Gaming Mouse
Made by: Gamdias
Release Date: November 20, 2013
Price: $59.99
(Amazon Affiliate Link)
*Advertising disclosure* - After this review was posted, Gamdias became a banner advertising client.  The review is not influenced by this partnership in any way.
Thank you Gamdias for sending us this mouse to review!
There are many great choices when it comes to laser gaming mice.  Some gamers prefer lots of buttons while others like the ability to change their mouse's weight and responsiveness.  Most gamers appreciate a good bargain and the Gamdias ZEUS Laser Gaming Mouse GMS1100 has a lot to offer for its $60 price tag on Amazon.  As of this review Newegg sells the same mouse for $100-125.  
The ZEUS provides 11 buttons with nine of them being customizable with the Hera software.  Unfortunately, the software only runs in Windows.  Besides the left and right mouse buttons, the left side has an additional five buttons and there are another three below the clickable mouse wheel.  
The middle mouse buttons are great for changing the DPI on the fly.  The DPI can be changed to 400, 800, 1600, 3200, and 8200.  I found the 8200 DPI to be too fast in Windows and ran it at 3200 most of the time. While the Gamdias logo is permanently set to yellow and the lights below are red, the mouse wheel and left mouse light can be set to the six colors of the rainbow (red, orange, yellow, green, blue, purple.)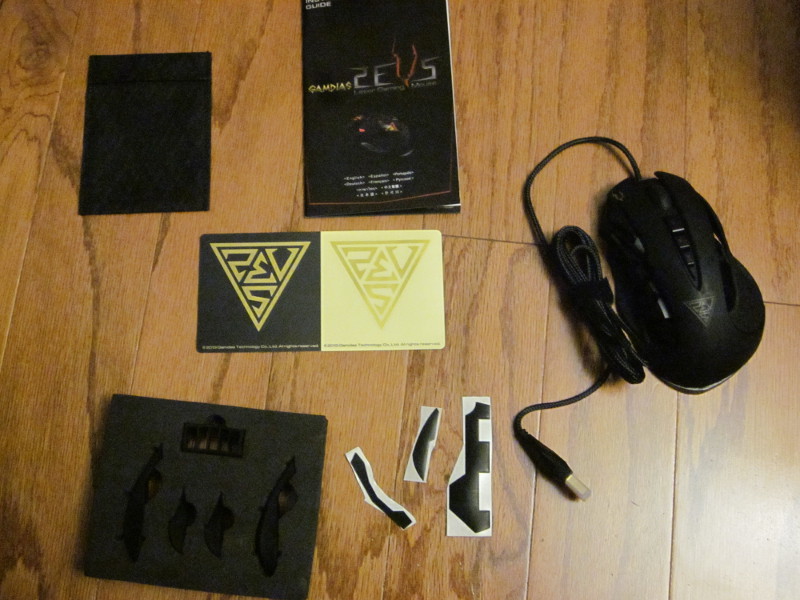 Highlights:
Strong Points: Very responsive laser gaming mouse that is tool-less and customizable
Weak Points: Mouse wheel is a tad too high for my preference; software is for Windows only
While the software is easy to use and update, I did run into problems with it crashing when launching it.  The basic mode will let you adjust the default DPI, polling rates, cursor speed, scroll speed, double click speed, and scroll wheel colors.  By switching to the advanced mode you can customize macros with timers and sound files.  The muscle memory is a pretty neat tab that displays the mouse's stats with how many times the various buttons have been used.  According to GAMDIAS, this mouse has a 11 million click life cycle.  I'm just over 10,300 as of this review.  
The hardware is solid and I like the tool-less adjustable side panels that let you widen and tighten them.  There are replacement panels and slider surfaces included the box.  Many gamers like weight adjustable mice and the ZEUS is no exception with five 4.5g weights that can be removed to make the mouse lighter and faster.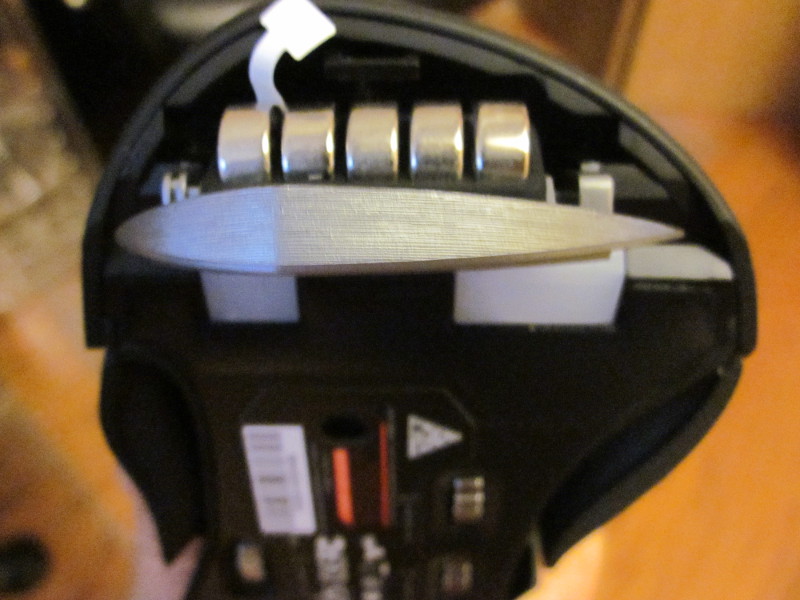 As expected, gaming was great and the mouse was very responsive in games like

mouse.  

Overall I'm very impressed with the Gamdias Zeus Laser Gaming Mouse and highly recommend it for the $60 price point.  I'm not sure I would spend over one hundred dollars on it though.  The hardware is solid, adjustable, and replaceable.  The performance is spot on and I can see why this mouse is aimed at professional and competitive gamers.   There are many mice to choose from, and the ZEUS is a solid offering from Gamdias.