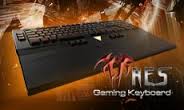 Hardwrae Info:
GAMDIAS ARES Gaming Keyboard
Release date: September 1, 2014
Price:  $34.99
*Advertising disclosure* - After this review was posted, Gamdias became a banner advertising client.  The review is not influenced by this partnership in any way.
Thank you GAMDIAS for sending us this keyboard to review!
This is our first keyboard review for the site and I've been spoiled by my mechanical Logitech G710+.  Before my G710+, I had a G510 which my kids have claimed for themselves.  Even though the GAMDIAS ARES Gaming Keyboard isn't mechanical, it has a nice feel to it as long as you don't press on the keys too hard.   With my intense typing, I was able to feel spring like vibrating, especially when using the spacebar.  
Given the meager price tag of $35 individually or $30 bundled with a mouse, I honestly wasn't expecting much from this keyboard.  The feel is better than I anticipated and it has many need features along with some confusing ones.  I'm a fan of the braided USB cable which adds to the durability and prevents some tangling.  


Highlights:
Strong Points: Customizable backlight and macros; spill-resistant; braided cable
Weak Points: Springy feel when keys fully depressed; can't turn off or dim the logo on the bottom; confusing macros
The ergonomic wrist guard is magnetically detachable for quick setup/removal.  If you don't have ergonomic issues, but find yourself to be clumsy in nature, you can take comfort in the anti-spill measures this keyboard has built into it.  There are four drainage holes to salvage the ARES if something gets spilled onto it.  
Like many gaming keyboards, the ARES is backlit and the colors of the keys can be customized by using the HERA software (which only runs in Windows).  The six harder to reach bottom macro keys and the logo color cannot be changed or dimmed though.   There are 9 macro keys in total and there are many handy built in macro functions and some that can wreak havoc on passwords.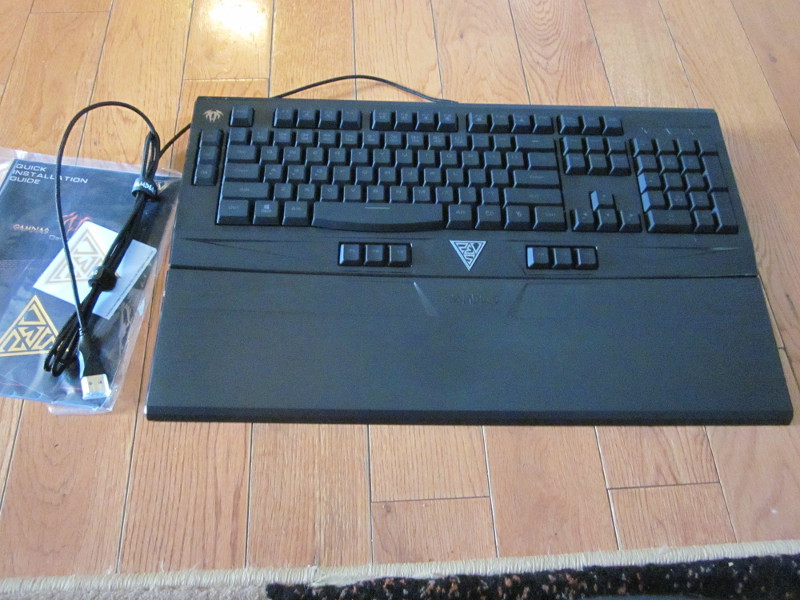 If you're thinking about setting up a password, be sure that the WASD/arrow key swap or the repeat fire modes are not activated.     I liked the built in skype, url,  and windows function macros and there are many options to customize and record your own macros.  There is 320KB of memory for macro storage.  The muscle memory tab keeps track of the number of key strokes as of this review I have pressed over 7,500 keys.
If your keyboard is used in public places the function key activated keyboard lock is a nice feature to have.  If you're worried about someone trying to hack your system's password, activate the rapid fire or WASD swap if your password has any of those characters in it. 
Overall the GAMDIAS ARES Gaming Keyboard is a decent keyboard for the price.  If you're looking for a budget keyboard and mouse combo, it's hard to go wrong for $30 for both.  The keyboard has some nice features along with ones that take some caution.  Fortunately, the password interfering macros can be disabled with the software.  The glowing GAMDIAS logo cannot be altered though.