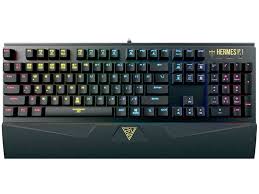 Hardware Info:
Hermes P1 RGB Gaming Keyboard 
Developed by: Gamdias
Release Date: October 2016
Price: $79.99
(Amazon Affiliate Link)
Thank you Gamdias for sending us this keyboard to review!
*Advertising disclosure* - Gamdias was a former advertising partner with us, and is currently not as of this review. This review is not influenced by this relationship.
We recently reviewed the Gamdias Hermes E1 Combo which comes bundled with a Hermes E1 keyboard, Demeter E2 mouse and a mouse pad. While I enjoyed and kept the Hermes E1 keyboard, my only nitpick with it is that the red LED coloring could not be changed. For the same price of the combo, you can get the Hermes P1 RGB Gaming Keyboard by itself with 16.8 million colors and four levels of brightness to choose from. Unlike the Hermes 7 color mechanical keyboard we also reviewed, you can set the colors on this keyboard by individual keys and zones instead of settling for the default rainbow color scheme.
If you like effects, you can choose between several including breathing, wave, marquee, rainbow drops, slide in, ripple, and others. The default mode is neon where the keyboard rotates between several different colors. While impractical, I think that the rainbow drops is my favorite with random keys illuminating in various colors of the rainbow. Using the software you can customize the color of each individual key or by region to make your keyboard truly unique.
Highlights:
Strong Points: Blue switches and customizable color options
Weak Points: A little pricey; software is Windows only
With the Hera software you can also configure macros and key assignments. The software is stand alone so you don't have to worry about it slowing down your system's performance and you can just launch it when you want to make tweaks to your hardware. The settings remain in place when you bring the keyboard to another system. One downside to the software is that it's only available for Windows.
Other noteworthy features of the keyboard include the ability to swap out the arrow and WASD keys, and disabling the Windows key is handy too. If you have cats and children that you want to prevent from using your keyboard while you're away from your desk you can use FN + F11 to disable and re-enable keyboard presses.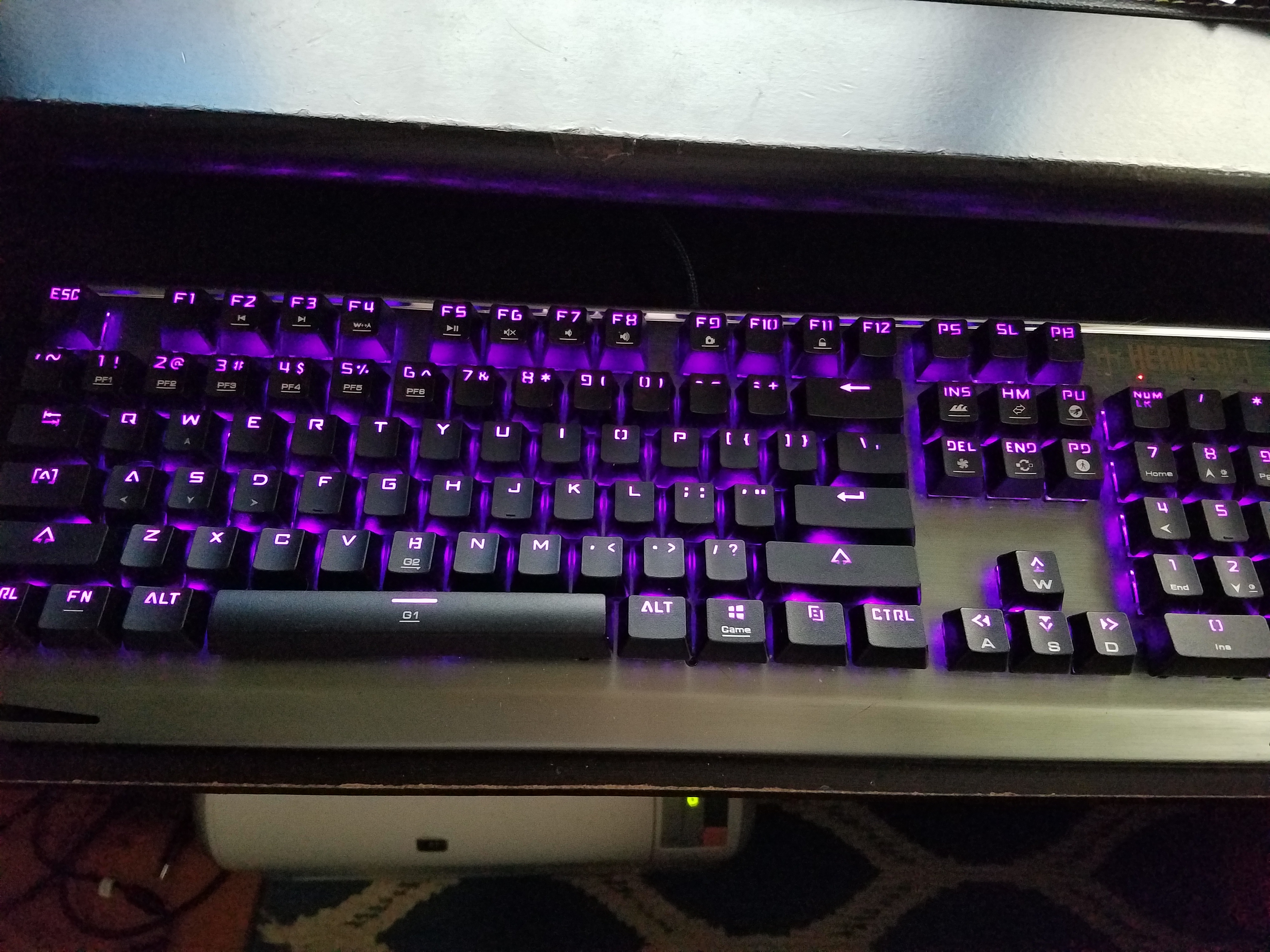 The braided cable is nice and less likely to get tangled. The included key remover is nice though I didn't have any trouble accidentally removing the space bar during the unboxing process. Reinstalling it was no issue and the space bar uses one switch in the middle with a stabilizer at both ends.
The look and feel is very similar to the Hermes E1 with the thin aluminum faceplate and blue switches which are "clickier" and louder than red or brown switches. I found the keys to be slightly easier to depress and enjoy using this keyboard for typing out reviews (this one included). I had no trouble finding a child interested in the Hermes E1 I was using previously. My mom took ownership of the Hermes 7 color we were sent before that. I plan on using this keyboard for a while longer.
If you're looking for a nice gaming keyboard for less than $80, the Gamdias Hermes P1 RGB Gaming Keyboard is a good choice. There are cheaper alternatives out there, but on the flip side, many of the big name mechanical keyboards sell for over $100.