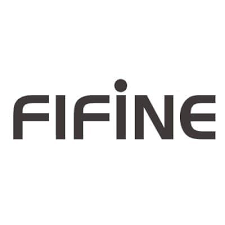 Hardware Info:
FiFine K658 RGB USB Gaming Microphone
Specifications:
Type: Dynamic
Polar Pattern: Cardioid
Connection: USB type-C to type-A
Weight: 1kg
Bit Depth/Sample Rate: 16-bit/48kHz
Frequency Response: 70Hz-15kHz
S/N Ratio: ≥-70dBA
Max SPL:110dB
Sensitivity: -50±3dB (at 1kHz)
Equivalent Noise: -77dB
MSRP: $89.99
(Amazon Affiliate Link)
Thank you Fifine for sending us this product to review!

We've been blessed with multiple opportunities to review Fifine microphones and they never disappoint. The FiFine K658 is a cardioid microphone which means that it picks up sounds primarily in one location. In this instance, it's the top of the microphone. It will still pick up noises from the sides, just not as well. Since this is a dynamic microphone, it converts sound into an electrical signal through electromagnetism. Dynamic microphones are great for recording vocals. This microphone is ideal for recording one person, but if there are multiple people in the same room, they should each have their own microphone. A condenser microphone is better suited for picking up a group of people. Because of the frequency response of the FiFine K658, it's not ideal for instrument recording. However, it's an excellent choice for streaming, podcasts, and virtual meetings.

The Fifine K658 comes with a metal tripod that has a tendency to lose its rubber feet. Another downside to the tripod is that the microphone can easily tip over due to its lopsidedness. A boom arm stand is better suited if you have room to spare in your office. A boom arm adapter is included with the microphone so that brings you a step closer to making that setup a reality. Fifine sells a $17 arm stand separately on Amazon, as of this review there are no bundles of this microphone with a boom arm stand. Ideally, this microphone should be a few inches away from your mouth. However you mount this microphone, the included 6-foot USB cable should be a sufficient length and the velcro cable organizer is a nice touch.
Highlights:
Strong Points: Excellent sound quality; reasonable priced; you can disable the RGB effects if desired
Weak Points: This microphone is more ideal for a boom arm stand; included tripod loses its rubber feet easily
The installation and setup of the Fifine K658 is pretty straightforward and involves screwing the microphone into the shock mount and then into the tripod. Once the USB cable is plugged in, the RGB lights will begin to glow and the microphone will be detected as both a soundcard and a microphone on the target system. By using the microphone as a soundcard, you can hear yourself and system sounds by plugging a headset into the microphone's 3.5mm jack. If you're not a fan of the RGB effects you can disable them with the touch sensitive button on the back of the microphone. The front of the microphone has a big volume knob with a touch sensitive mute button in the middle of it. If it's lit up green you're live, and if it's red you're muted.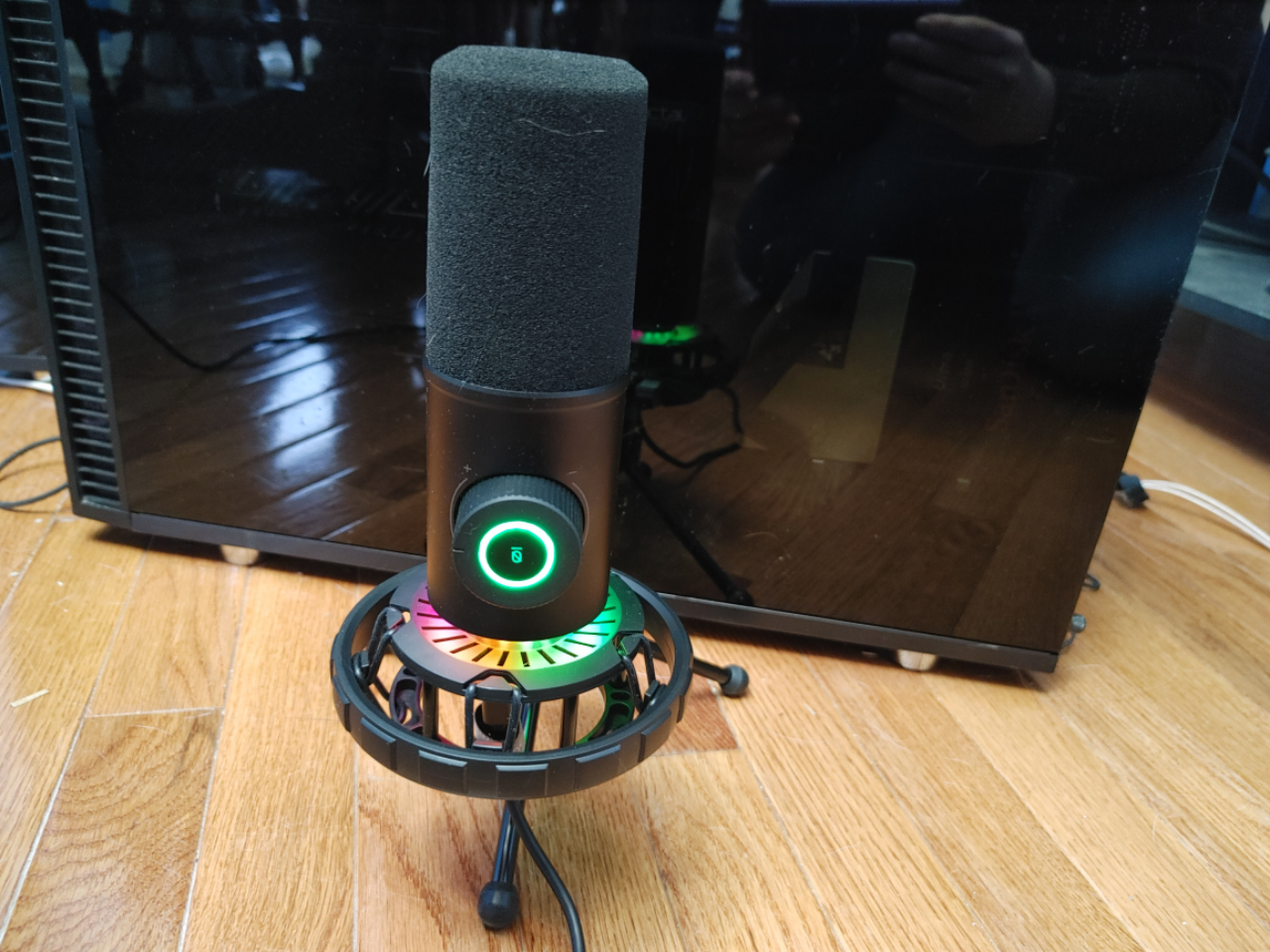 Gamers are bound to be drawn to the RGB colors. They rotate between green, red, orange, yellow, blue, purple, and pink. Since there is no software or drivers to install, customization is not an option. Audiophiles will appreciate the impressive specifications including the high signal to noise ratio which lessens the amount of background noises recorded. Make sure you that you don't have the volume cranked or you will have background noise! You can hear this microphone in action from my stream of

The price point is reasonable at less than $90. Fifine offers a 30-day return policy on their website and the microphone is backed by a 2-year warranty. There's a lot to like with this microphone and I anticipate using it for our Nintendo Switch streams for a while. I have too much invested into my desktop computer to replace my XLR microphone there. The USB format and tripod setup is great for mobile and/or impromptu recording sessions.