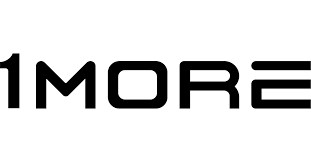 Hardware Info:
1MORE PistonBuds Pro True Wireless In-Ear Headphones 
Specifications:
In-Ear Monitors
10mm dynamic drivers
Touch Audio Controls
Built-in Quad Microphones
38dB active noise canceling
Smart playback pauses when an earbud is removed
Bluetooth 5.2 specifications
Charging case, with total 30hr battery life (7.5hr earbuds + 22.5hr charging case)
Low-latency mode for gaming
IPX5 water resistance
1 foot USB-A to USB-C Charging Cable
XS/S/M/L Silicone Ear Tips Included
One year warranty

MSRP: $69.99
(Amazon Affiliate Link)

Thank you 1MORE for sending us this product to review!
UPDATE: This pair's right channel went quiet, just like the ComfoBuds Z.  I can't recommend these until this issue is addressed.

This is my second 1MORE product to review, and while the first one had some serious issues, I absolutely love the PistonBuds Pro! I'm truly impressed, though it's not without caveats. Despite some flaws, they are an incredible value - If you just want the quick and dirty, yes I recommend them for most people seeking Bluetooth earbuds on a budget. If you want to know more, stick with me!

It has to be said that this product is in the middle of 1MORE's Bluetooth product stack, with several models above it (and more expensive) and yet they manage to pack a ton of features into this price point. But many, if not most of those features require the 1MORE MUSIC mobile app to be installed, so if you don't have a smartphone, or you don't have access to Google Play or the iOS App Store, many features will be unavailable to you. Thankfully, if you are going to use these primarily with a computer or Nintendo Switch, you still can, but the Low Latency Gaming Mode is not available without the app. I did all of my testing on an Android phone, a Windows and Linux gaming laptop, a Mac, and a Nintendo Switch.

As you can imagine, having to go between all of those systems with a Bluetooth earbud can be quite a hassle in some cases. Thankfully, switching devices is very simple here. You can do this one of two ways: either open the case (with the earbuds inside) and press the case's button three times quickly to go right to pairing mode and connect from the client, or disconnect the earbuds from the last-used device after they are connected, and then connect them to the next one. I also noticed that the earbuds seem to store the last four or so devices it's paired with, so I occasionally had to remove and re-pair them if I switched around too often. Thankfully it's fairly quick to do regardless, but it's worthy of note.

Out of the box, the PistonBuds Pro are set to a default EQ (or equalizer) sound profile setting that is fairly balanced, and good enough for most people. I found it to have less treble than my preference, but it's by no means a bad default. There are a total of twelve EQ settings, all from Sonarworks. To my preference, I found that while the default is a decent, inoffensive setting, Acoustic suits my preferences quite well for almost anything I listen to, even games. The others tended to be too dark/bassy, or too otherwise colored for my tastes. I did the vast majority of my listening/testing via the Acoustic mode, if it was available; otherwise default.

One thing to note about the app: it likes to run all of the time, and by default it will show you a notification constantly if you let it. It also requests access to the location permission from my phone, which is annoying (and privacy concerning), though things continue to work even if I spoof mine by saying I am currently somewhere in the ocean. (I'm not.) I am going to give them the benefit of the doubt and assume they are not using our location outside of the requirement of Google's frameworks to do so - it's required for Bluetooth LE (Low Energy) mode in the current platform release. In another recent Bluetooth earbud review I wrote, that (different) manufacturer noted that they intend to remove the location access requirement on their end as soon as Google no longer requires it; 1MORE, if you're reading this, I hope you'll look into doing the same!
Highlights:
Strong Points: Incredible feature set; sounds very good, with a decent EQ selection; excellent battery life; comfortable; very easy to pair; good microphone quality; noise canceling works great; fantastic value
Weak Points: Questionable durability, where the touch controls can be a bit finicky or stop working when connected to a laptop; complicated way to activate game mode for devices outside of a phone
One good part about leaving the app running is that once it's on, you can turn off your location, and as long as you don't switch earbuds to a different 1MORE model, you can continue to use the features completely and they will work as expected. I used this workaround quite often, and ended up leaving the 1MORE app running most of the time as a result, since I'm using these earbuds nearly constantly. Of course that does theoretically open one up to other privacy issues, but at least the app requires no permissions or filesystem access, so it's probably safe.

The reasons I am using them so much are related to a few things. For one, the battery life, especially without any kind of noise canceling enabled, is really excellent. I work from home these days, as many do, and they are a constant companion - I switch between my phone, my work Mac, and generally back to my phone once a meeting is over, with occasional breaks where I charge it just because I need to get up - and they keep running all day. The charging case also has plenty of charge - I didn't need to charge it until the third straight day of use, where after two heavy use days, the case itself died overnight, though the earbuds were fine. Unfortunately, if that happens, the case tells the earbuds when to turn on, so it still needs some charge in the case for them to work properly. Once charged for a short time, the earbuds automatically connect just like they otherwise do when the case has charge.

By default, the earbuds will be in a normal mode with respect to latency, and will not default to Low-latency, even if that was how you used it last. Why would they do this? From what I can tell, Low-latency mode is more susceptible to interference and drops than normal mode. And the signal on these things is really strong! Myself and most of my kids have Bluetooth earbuds, and we all know that if the microwave is running, you better get far away from it - because you're gonna get drops. That's just the way it is. But these PistonBuds Pro earbuds are incredibly resistant to interference - as long as they are in normal mode. In Low-latency mode, they cut out like any other Bluetooth headphone or earbud I've used.

And yet, for gaming, Low-latency mode works really, really well. I rarely game on Android, so that doesn't mean much to me, but after 1MORE's technical department told me how to carry forward that setting to other devices, it's magic and works amazingly well.

The trick is that first, when you open the case, you pair and connect them to your mobile phone. Launch the app, set your preferred EQ (if you have one), then flip the Low-latency switch. If there are any other settings you want to carry forward, set them up now. Now, rather than putting them back into the case to reinitialize pairing mode and switching devices that way, you have to disconnect them from your phone - on my Android, I can tap and hold the Bluetooth icon in my notification tray and it will bring me to my list of paired or connected Bluetooth devices. I then click on the '1MORE Pistonbuds Pro', and choose disconnect. Then, without putting the earbuds back in their case, you connect them to my laptop, Switch, or whatever other device that you wish to keep Low-latency mode on. I tested this via YouTube latency checkers, and while not a perfectly scientific method, it seems this does work. The EQ and more importantly the Low-latency mode then carries forward to the new device. I am quite impressed with the Low-latency mode on the latest Bluetooth devices. Bluetooth 5.x was quite an important release - and these buds support 5.2, the most recent current standard as of this writing. (5.3's specifications are finalized, but very few if any devices use it yet.)

Outside of EQ settings, and the Low-latency mode, there are other useful features as well. For one, there is something called 'Smart playback'. This is really neat! On the inside of each earbud, there is an infrared sensor that looks for a warm body; if it finds one, then it assumes it's in an ear. If both are in, the buds automatically send a 'play' signal to the connected device. If one or both are removed, a 'pause' signal is sent to the connected device, and they patiently wait for them to be put back in. While 'Smart playback' can be disabled, I saw no reason to do this - it's a really cool feature. It worked on both Android and my computer just as well.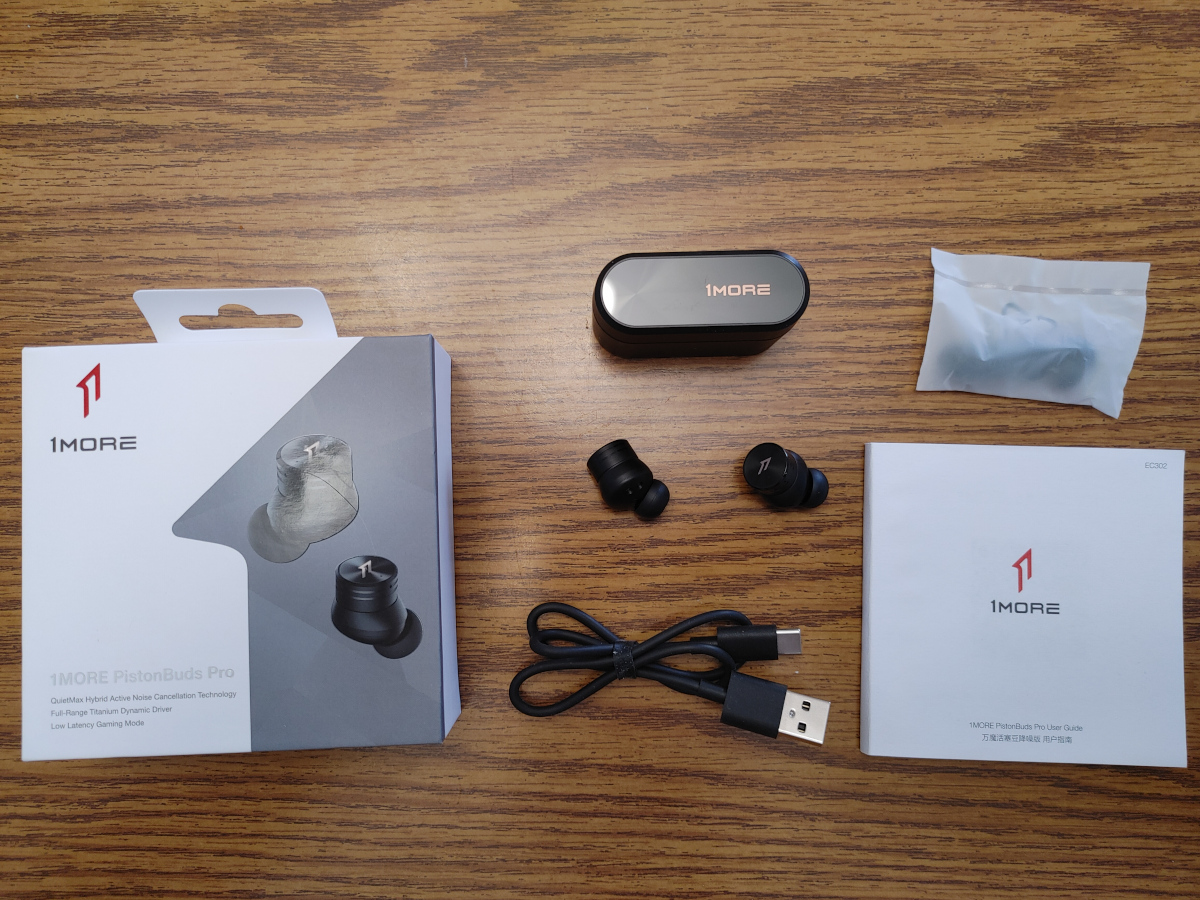 Of course you can't talk about any set of earbuds/headphones that advertises active noise canceling (ANC) and not talk about it. Given my current situation, I find this feature quite useful. Right now my house is getting some major work done on it, so there are times when we have contractors working in our basement. This means many loud noises reverberating throughout the house - drills, hammers, and even a jackhammer at one point! While I didn't have these earbuds yet while the jackhammers were doing their business, the noise canceling definitely helped with everything else. There are three different noise canceling modes, all which have their place and I found quite useful.

The first ANC mode is simply called 'Strong'. This is the default mode that activates when you long press (about 1.5 seconds) on an earbud. This is the mode that gives you the 38dB of noise reduction. It uses the microphones to measure the difference between the world around you and silence. It works really well, especially against droning sounds. I tested it with my snowblower (I had excess gas to use up) and wow does it do a great job! It removed almost all of the lower frequency noises, and you can really only hear the higher frequency sounds the engine makes

The second mode is called WNR, or Wind Noise Resistance. The 'Strong' mode works well against a lot of things, but it does really poorly against wind sounds; it's probably better to just turn off noise canceling entirely than to use 'Strong' while riding a bicycle or outside in a windy day. But WNR does a good job against wind, at the cost of letting more low-frequency sounds through. It's important to note that the earbuds remember which mode you used last - WMR or Strong - but you can't switch between the two modes without the 1MORE MUSIC app. So you can activate a noise canceling mode without the app running, but you don't get to choose which one.

So other than the two noise canceling modes, there is another that's opposite - it's called Pass-through. This is pretty much what it sounds like - it amplifies your environment, so that you can hear and understand people around you talking. This can be really useful in certain circumstances! If you are doing chores, but need to hear when someone says something to you? Use Pass-through. Are you waiting on a package delivery, but want to listen to your music or podcast (or even participate in a phone call) in the meantime? Yup, turn on Pass-through. Very useful, if situational. Of course, you can also always just turn off ANC entirely, or remove an earbud if you need to hear someone, but it's not always as easy as it sounds.

The multiple microphone array on each earbud also does a great job with phone calls or voice chats on a computer. I've used this with multiple Microsoft Teams calls at work with no issues, as well as several phone calls. Strangely, one time I got a call my brother complained I sounded bad, but this was the only time I had that complaint; other calls were without issue. When I tested it via Voice Recorder, it didn't sound nearly as good as a proper microphone, but it was certainly clear enough for most normal conversations, even if I probably wouldn't record a podcast using it. Regardless, it's certainly good enough.

The main issues I have with the PistonBuds Pro are mostly around occasional bugs. On my work Macbook Pro, for some reason I will randomly find that the touch controls stop working. I found several cases where I couldn't activate the noise canceling modes via touch for unknown reasons. It works fine for me on my phone or even Windows, so I'm not sure why it isn't working there. I also had one case where just the right ear's touch controls stopped responding. I had to do a hard reset (put the earbuds in the case, close it, open it, and press the button eight times) which also resets the pairing, so I had to pair it with all of my devices again. Outside of this and the aforementioned complicated method to activate Low-latency mode on non-mobile devices, I've had a generally good experience with these.

The 1MORE PistonBuds Pro are a very good set of earbuds, with a crazy amount of features for the price. The build quality is decent, though I feel like the case and earbuds use brittle-enough materials that they might not handle a hard drop well. I know they have higher-end models that feature balanced armature or even multiple drivers - I would love to hear those to see how much better they sound. But even still, these are certainly good enough for most people, and would satisfy most. Even gamers may find them useful, though the process to retain Low-latency mode is a bit of a hassle. I hope that 1MORE considers making this easier to access in the future!