Hardware Info:
Cherry MC 1000 Mouse
Made by: Cherry
Release date: Macrh 24, 2015
Price: $8.00
(Amazon Affiliate Link)
Thank you Cherry for sending us this mouse to review!
Cherry is the world's oldest keyboard manufacturer as they have been in the business since 1967.   They also produce card readers and mice.  Many gamers will be familiar with the company for their famous Cherry MX keyboard switches.  While Cherry is starting to get more into the gaming industry, they have a long history of producing professional business products and the Cherry MC 1000 mouse falls under that category.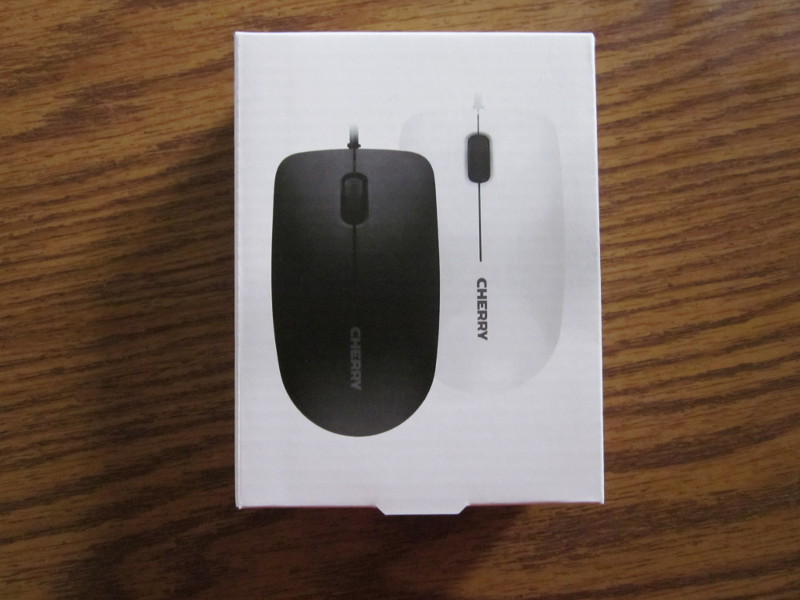 Highlights:
Strong Points: Ambidextrous design 
Weak Points: Low DPI is not ideal for high resolution monitors
While the MC 1000 mouse can handle point and click adventure games like Fire, the 1200 DPI won't be responsive enough for FPS gamers with high resolution monitors.    I noticed that it took more work to navigate this mouse across my primary monitor that runs at a resolution of 2560x1440 that I'm used to.   I'm not sure what the average size of a professionally used monitor is these days but chances are that it exceeds the 1280x1024 resolution according to browser statistics from January 2015.
With the low asking price of $5-8 or less online, this would be a good mouse for public use for a couple of good reasons.  If some unscrupulous person  were to walk off with it, not much money would be lost.  Publically used products often take a beating from users of all ages.  Cherry has a two year warranty that stands behind their German engineered products.  Last but not least, the design is pretty symmetrical and works well for right or left handed users.  There are two color options available, black and a light gray which looks white to me from the pictures I have seen.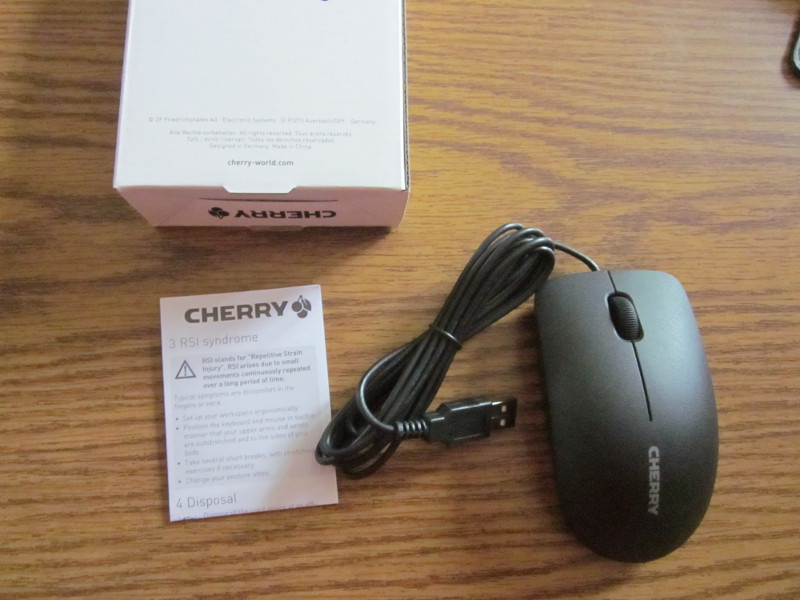 Is it the most comfortable mouse out there?  Not really.  I personally prefer my mice to be bigger and contoured for my right hand.  However, it does have the basics covered with three buttons including  the clickable scroll wheel as the third.  Unlike my gaming mice, the six foot USB cable is not braided and the USB connector is not gold plated.  
As much as I like my gaming mice, they are often too flashy with their lit up scroll wheels and other lights and logos illuminated on them.  The Cherry MC 1000 Mouse is a safe bet for professional users and publicly used systems.  I'm sure that people who solely use their computer for e-mail and browsing the web will be perfectly fine using this mouse.   Gamers on the other hand may want to look elsewhere.