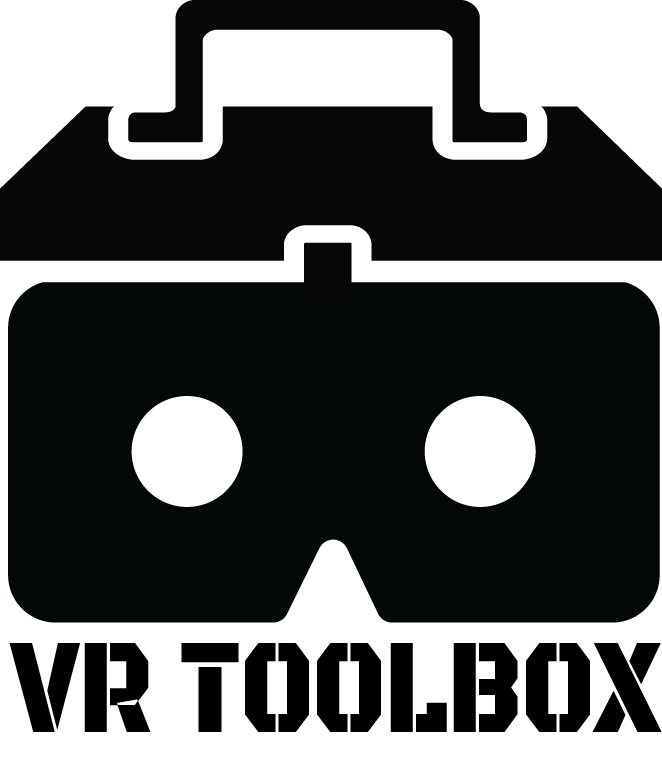 Software Info:
VR Toolbox
Developed by: MyDream Interactive
Published by: MyDream Interactive
Release date: December 26, 2016
Available on: HTC Vive, Oculus Rift
ESRB Rating: Not rated
Price: $13.99
Thank you MyDream Interactive for sending us this application to review!
When we were sent this software to review it was titled LightVR which has positive reviews on Steam.  The first VR application this company released is called MyDream Swift, which is still available despite the negative Steam reviews.  MyDream Swift only costs .99 cents now, but it was originally released for $30.  MyDream Swift converts games and movies into an immersive VR experience while VR Toolbox does a virtual living space with customizable windows/desktop screens that you can configure.
To get the immersive experience in a movie or a game you simply have to enable the First Person Mode (FPS).  While neat, I found myself feeling too close to the movie or game I was in. It's kind of like being in the front row at the movie theater; it works, but it's not ideal.  Playing games in this mode is a little laggy, but still usable.
Gaming in one of the many screens ran flawlessly and I didn't experience any slowdowns in playing Pinball FX2 - Star Wars™ Pinball: Rogue One.  In fact, I managed to get my two highest scores while enjoying it in my virtual living space.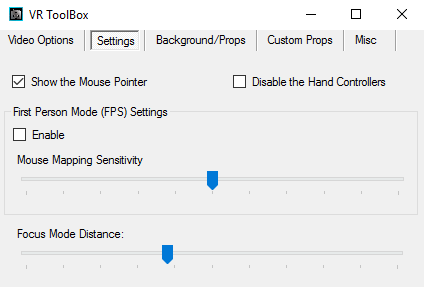 Highlights:
Strong Points: Cheaper than having multiple monitors, but you get the same effect
Weak Points: Out of date browser bundled with it; application crashes; hard to use the browser with no virtual keyboard
Moral Warnings: The camera pass-through mode is called "beer mode"
Besides my desktop/gaming window, there's a tutorial window that shows the controls, how to access the in-app menu, and how to move/resize windows.  The desktop window shows everything on your primary monitor while the other windows are only visible in your virtual VR space.  
A browser that defaults to Google images of cat wallpapers is available for browsing without being seen by anyone else.  This can be useful come Christmas shopping time!  The browser appears to be Chrome based and is out of date and prompts for updating.  That problem is easy enough to fix, though it did crash the application after telling it to update.
Since everything is movable in your virtual living space, it is possible to completely ruin it.  There are some reset to default options, but I had to delete my user data completely to fix it at least one time.  The other time I had to reset my data was when the application got a new name and incompatible settings.  When you reset your profile, the browser becomes out of date again.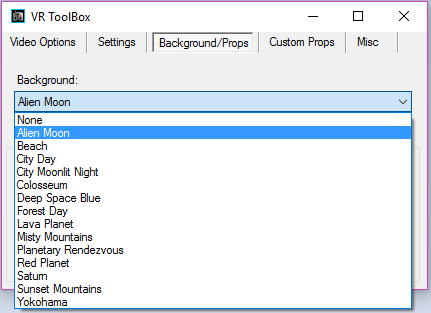 I like how customizable the virtual living space is.  You can have the exterior be different planets, busy cities, serene mountains, or surrounded by molten lava.  My favorite background was the alien moon.  By default you have a couch and a chair as props in your room.  There are plenty more available to add by browsing in your Steam folder.  You can also import your own object files if you desire to do so.  
There are many different windows you can add to make your virtual living area more functional.  Since I don't have a camera on the Oculus Rift, I added a webcam window so I could see what was going on around me.  Other presets include YouTube 360, Skype, Twitch, and many popular websites like Reddit and Google finances for tracking the stock market. As handy as these gadgets are, using them is a bit complicated without being able to type on a keyboard without losing focus on the virtual application window.  If there was a virtual keyboard you can use, that would make surfing the web in this environment so much easier.
Despite being a little rough around the edges, this application is pretty useful and is worth looking into.  The price is a reasonable $13.99 and is worth adding to your wishlist if you already own a VR headset.  If you're just looking to transform games and movies into a VR experience, the .99 cent MyDream Swift is a little easier on your wallet.  I would normally I say that I look forward to more titles from this developer, but since they have changed the name so many times, I'll just say that I look forward to new offerings from them!