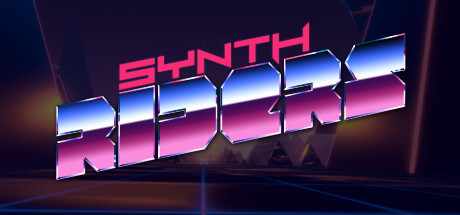 Game Info:
Synth Riders
Developed by: Kluge Interactive
Published by: Kluge Interactive
Release date: October 31, 2019
Available on: HTC Vive, Oculus Rift, Windows Mixed Reality, Valve Index
Genre: Rhythm
Number of players: Single-player (multiplayer promised)
ESRB Rating: Not Rated
Price: $19.99
Thank you Kluge Interactive for sending us this game to review!
There are plenty of VR rhythm games to choose from and Synth Riders is a well-polished entry that's worth looking into. Although the Steam release date says July 12, 2018, the game officially came out of Early Access on October 31st of 2019.
Synth Riders shares some similarities with Audio Shield, where you have to touch similarly-colored orbs with your hands. Your left hand is blue while the right one is pink. Green orbs can be tapped with either hand and orange ones require both hands to get credit.
So far there are thirty one songs which range from electronic dance music to rock. There are multiple difficulty levels and cross-platform leaderboards to try and get your name to show up on. There are also three game modes to choose from. I preferred the normal game mode and difficulty levels. The other game modes offer various modifiers to mix things up a bit.
Highlights:
Strong Points: Well-polished and responsive
Weak Points: No multiplayer (yet); the first time I played it thought my play area was only 3 feet high, was able to correct this in the calibration menu and it hasn't happened since; Steam achievements not registering 
Moral Warnings: Some of the songs have questionable titles like [i]Satanic Panic[/i]; some of the lyrics can imply sex before marriage

In the Force mode, you are rated by how hard you hit the orbs along with the accuracy of the normal mode.   You can also adjust the note size, jump speed, and collider size.  You can toggle on and off fail mode, obstacles, prismatic notes, and limited energy.  Challenge mode has most of the modifiers as the Force mode, except that it doesn't use force detection and it adds the option for halo notes to be toggled on or off.
No matter what mode you play, you'll want to get the best score possible to get your name in the top ten spaces in the leader boards. There's an icon to the left of the username to indicate the platform the score originated from. Depending on your reaction time and accuracy, you'll be awarded 125, 250, or 500 points per note successfully hit. As you earn consecutive hits, the score multiplier will increase to up to 6X.
At the end of each song, you'll be shown your score along with how many perfect, good, and missed notes you earned. Your last score is shown on the song tracks along with the total number of notes, obstacles, and beats per minute (BPM).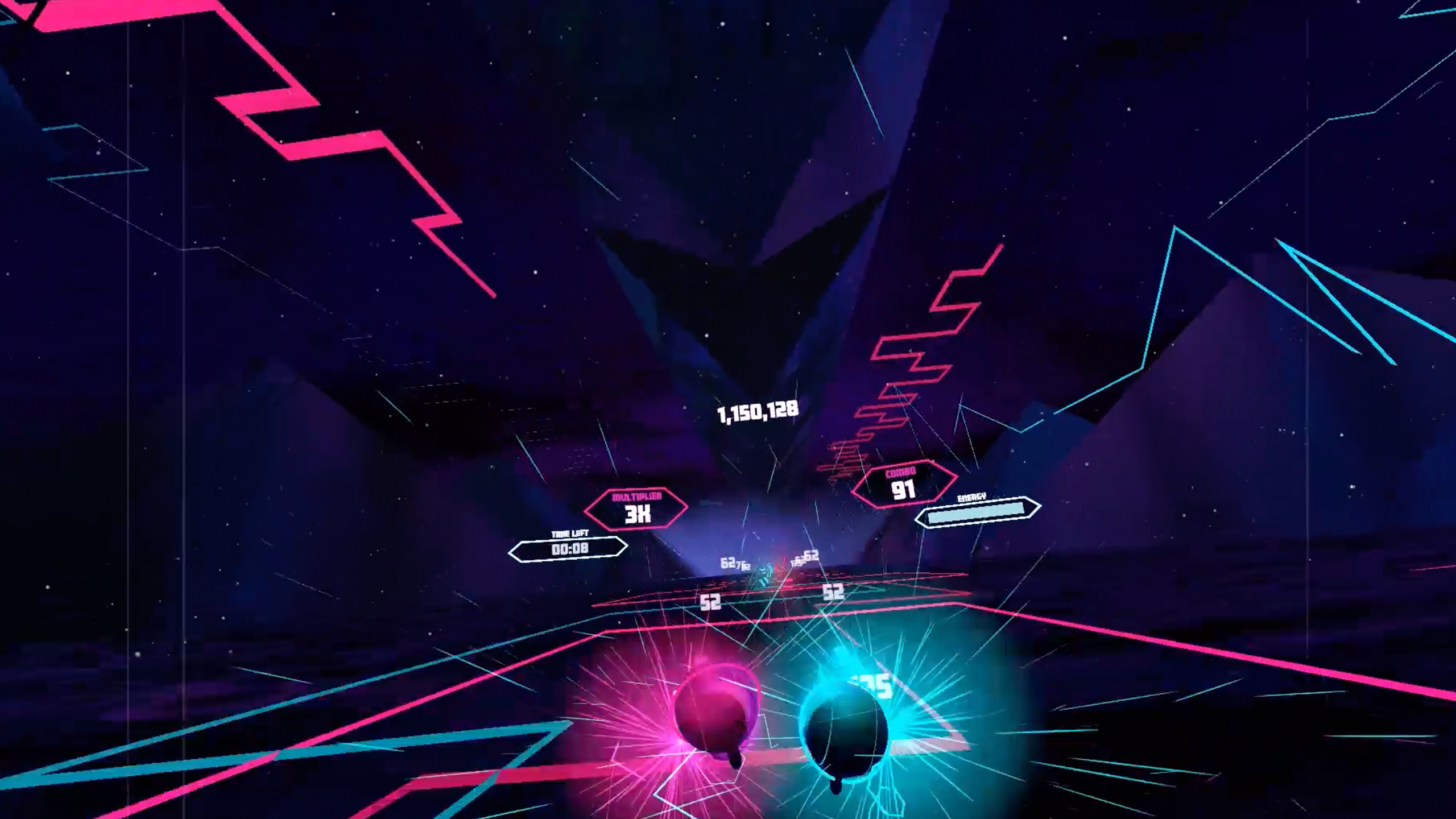 Score Breakdown:
Higher is better
(10/10 is perfect)
Game Score - 82%
Gameplay - 16/20
Graphics - 8/10
Sound - 9/10
Stability - 3/5
Controls - 5/5

Morality Score - 82%
Violence - 10/10
Language - 10/10
Sexual Content - 6/10
Occult/Supernatural - 5/10
Cultural/Moral/Ethical - 10/10
I wasn't familiar with the artists, but the song selection is pretty good. There's a decent selection of electronic dance and rock music, with some of it clearly inspired by the 80s and 90s. A couple of the songs have weird names like [i]Satanic Panic[/i] or [i]From Hell[/i]. Most of the songs are instrumental, but some of them have lyrics. Not surprisingly, some of the songs talk about love and expressing it, presumably outside of marriage.
If you're not happy with the song selection, you can upload your own tracks and create your own levels with the downloadable editor. This game is extremely moddable, so be sure to check out synthriderz.com for the latest additions. So far the mods seem to be custom songs, but who knows what the future holds! If you want to track the amount of calories burned, create a YURfit account and access it inside of the game.
Currently this game supports a Party mode where you can track your scores offline and compare them locally. Multiplayer is promised and hopefully comes to fruition.
Though the Steam forums are populated, your best way of communication is through Discord. If you're into Steam achievements, there are eight of them to unlock in this title. Although I've played more than five songs, I still haven't unlocked the achievement for that. Another glitch I encountered was the play area being only three feet high and I had to sit on the ground to play through the first song. Once I adjusted the height in the calibration menu, I haven't had any problems since.
Synth Riders has a lot going for it. I look forward to checking out future mods and the multiplayer when they become available. It's a great workout for the arms and there is support for full-body VR setups if you have access to them.