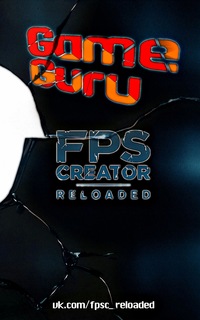 Game Info:
GameGuru
Developed by: The Game Creators
Published by: The Game Creators
Release Date:May 19, 2015
Available on: PC
Price: $19.99
Thank you The Game Creators for sending us a review copy of GameGuru!
GameGuru is an affordable and royalty free game engine that can easily compile single-player and multiplayer games that can be completed in mere hours!  If you've ever used a level editor in a game, you'll catch on to GameGuru's interface rather quickly.  If you don't, there are interactive and video tutorials available.  
There are several examples of single-player and mutliplayer demos to play and learn from.   Most of the examples are first person shooters, but there was a colorful coin collecting kids game as well.  The exploding porcupines and rabbits were a bit creepy though.   If you want to aim for scary, there are several ready made zombies waiting to be dropped into your level.  Unlike some of the other characters I have tried working with, the zombies were nicely animated.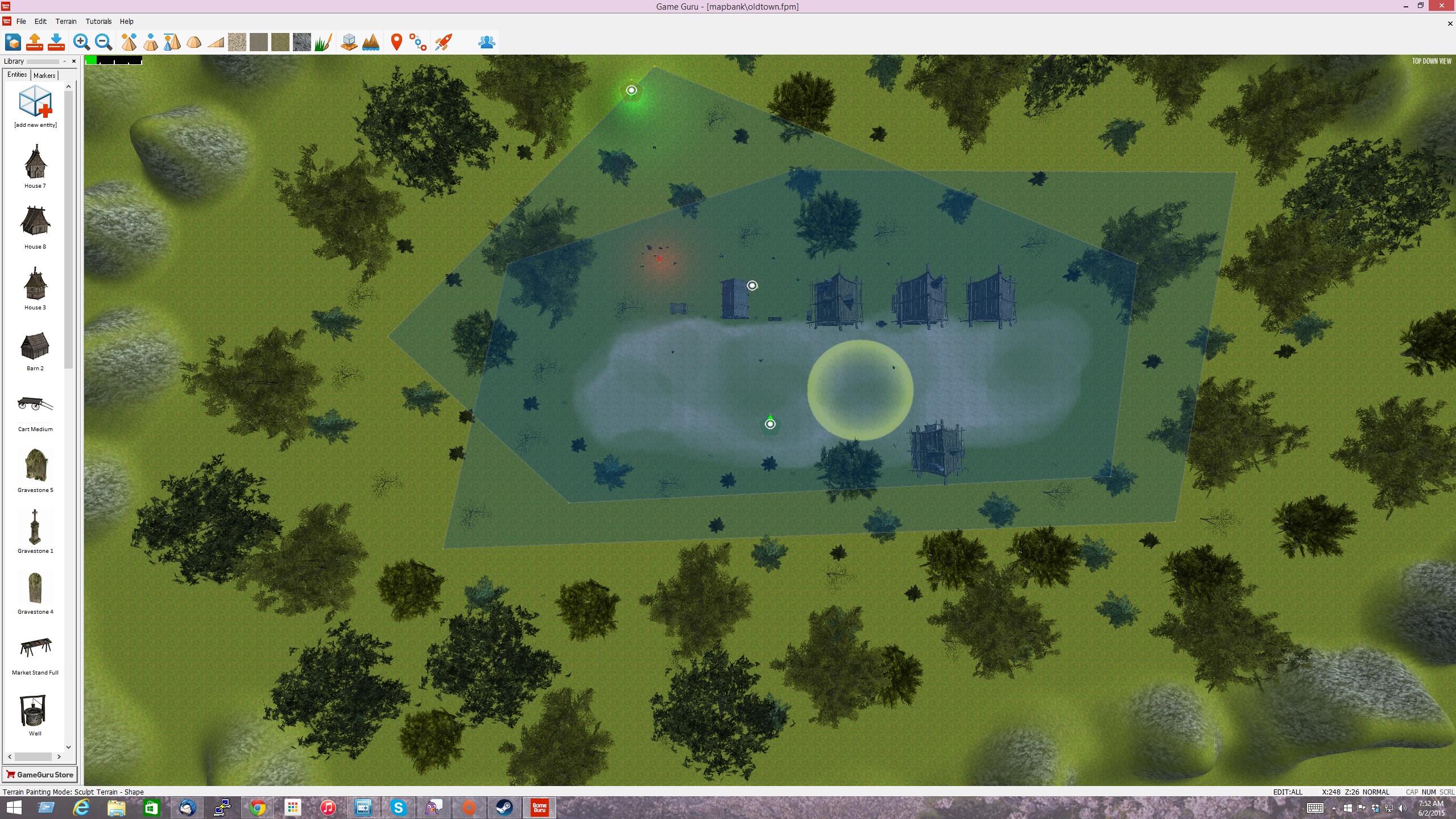 Highlights:
Strong Points: Easily compile single and multiplayer games for Windows; reasonable price
Weak Points: Dated visuals; buggy animations; limited selection of objects to put in the game; more are available for a price; memory errors 
Moral Warnings: Blood is enabled by default, but you can disable it
The medieval barbarian and thief I tried putting in my level didn't pan out.  No matter what Artificial  intelligence lua script I assigned to them, they moved around as if they were riding an escalator instead of taking steps and walking.  The enemy AI will automatically move towards the player and attack.  You can assign cover zones for them to take cover in. There are also music and story zones for triggering .ogg music files or .wmv movies to play.
Sculpting the terrain is as simple as painting various areas with grass, rock, or sandy surfaces.  You can also pull up areas to make hills or mountains.  The next step is adding foliage and scenery.  There's a fair amount of trees, bushes, barrels, boxes, as well as medieval and concrete buildings.  Some of the items are animated, but most are not.  Animal models would have been a nice addition.  There's a store where modelers can upload and sell their creations.  DLC packs are also available from $25-$29 apiece on Steam.  
While the content packs have a lot bundled in them, the graphics in general are very dated.  I would only recommend buying the content packs if you enjoy making games with GameGuru as a hobby.  With the limitations of this engine, I don't see much of a chance of recovering the investment in seriously selling games made from it. Visually the games made with GameGuru are a decade or more behind games made with freely available engines like Unity and UDK.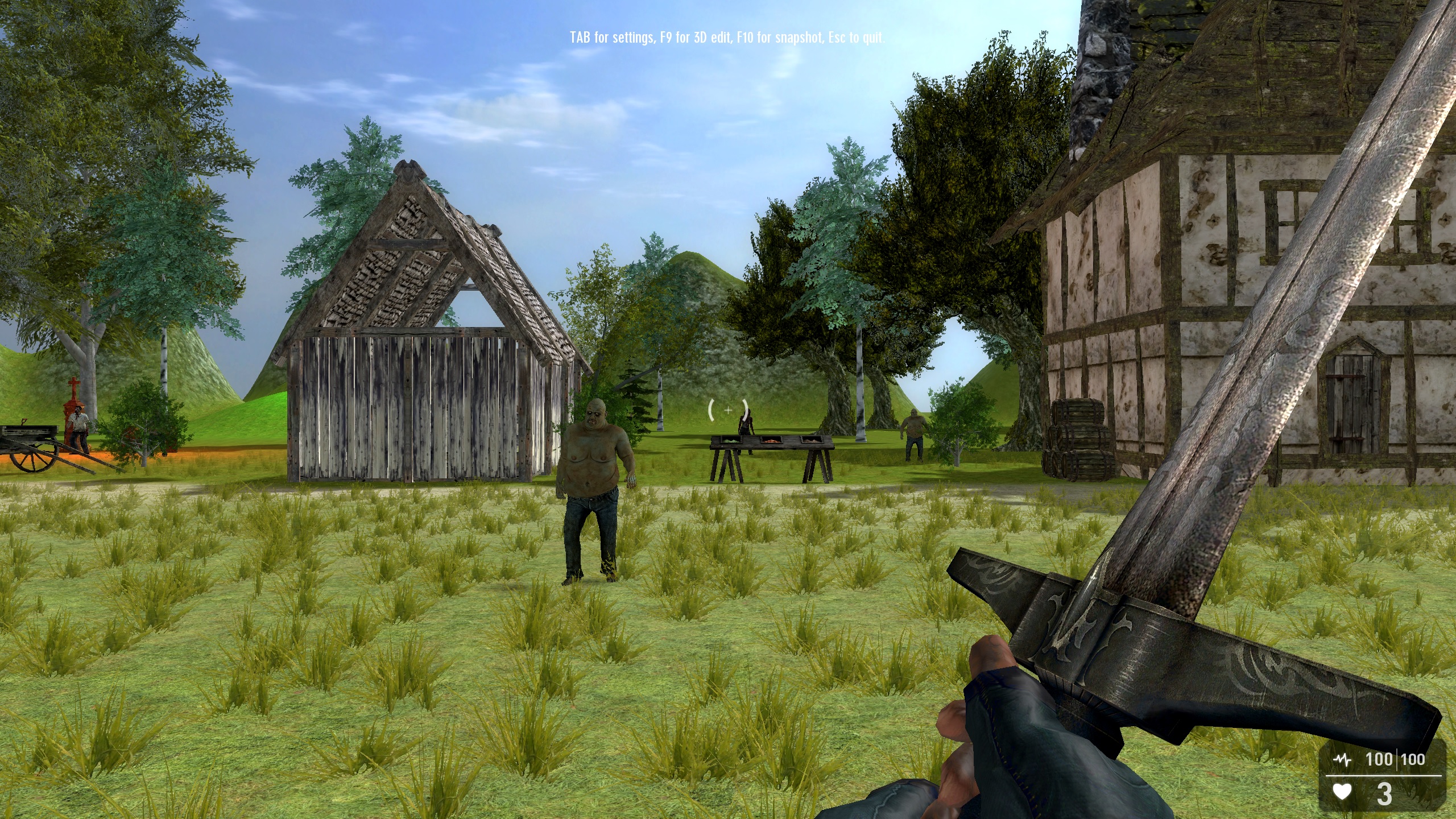 With that being said, I'm sure my kids will making their own games with GameGuru.  I'll just be sure to disable the blood from their character models.  Other than the blood and zombies, the engine assets are pretty safe.  
Exporting the levels made is pretty simple but if you want to edit the default menu you have to change the images from the Steam directory before you compile your game.  After the game is compiled, the images are all encrypted.  Other than that, this engine is pretty easy to use.  Unfortunately it's hard to take seriously given its simplicity, dated visuals, and limited options/genres.
---------------------------------------------------------------------------------Update--------------------------------------------------------------------------------------
On April 17th 2018, GameGuru was massively overhauled in a free update. Some of the new features include DirectX 11 support and enhanced visuals. Developers can now render their games using physically based rendering (PBR) too. More Lua commands are supported and are compiled in binary for faster loading.
For reviewing the new update we were provided with another Steam code so my daughter could try it out. Unfortunately, the demo she tried crashed to the desktop upon launching. When she tried to render her projects in 3D mode, they too would crash to the desktop. I updated GameGuru on my laptop and it crashed when trying to create a new project. This time, it would display a message about a missing sound file and then go into an error loop as it kept trying to resume the previous (and broken) project. Since we're 0 for 2 on running this program successfully, I would recommend avoiding it until it gets patched further or take advantage of Steam's refund policy if you too have issues running it.