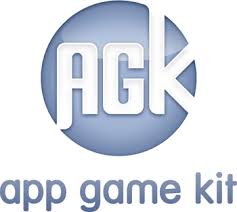 Game Info:
The App Game Kit V2
Developed by: The Game Creators Limited
Published by: The Game Creators Limited
Release Date: November 21,2014
Available on PC, Mac
Price: $99
Thank you The Game Creators for sending a Steam code for The Game App Kit V2 to review!
My experience with game engines is limited to Torque 2D, Unreal, and Unity. Out of the three, I have the most experience with Torque 2D  as I used it to make Break-Out The Bible.   While there is a decent amount of coding involved with Torque2D, there are also many kits and code packages to get you going right away.  The downside with Torque2D for me was that porting my game over to Mac was difficult and never worked properly.    That's not the case with The App Game Kit V2.
With The App Game Kit V2 you can easily port your games to PC, Mac, iOS, Android, and Blackberry devices.  The only restriction is that you have to have a Mac system in order to publish to iOS and Mac OS platforms.   For the purposes of this review I used a Windows PC and my Android based Samsung Galaxy 4 phone.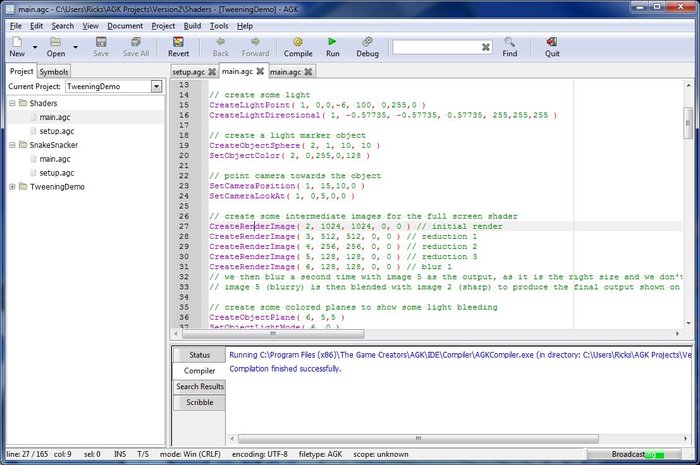 Highlights:
Strong Points: Great development platform for coding games on multiple platforms; helpful tutorials
Weak Points: Their website says easy to use; this is true if you're fluent in programming
While The App Game Kit's website says it's easy to use, this is only the case if you're a programmer or you're not afraid of becoming one.    There is support for both Dark Basic and C++ programming languages.  If you're totally new to programming, there are some helpful guides and tutorials to show you how to add images, ads, virtual joysticks, physics, particle effects, and integrating with websites and social media.
I like how the commands auto-complete to save you time and reduce the chance of misspelling them.   I completed the three bite size tutorials and learned how to add sprites, physics properties to them, and made a crude Angry Birds style game.  I also learned how to create and utilize virtual joysticks and buttons on mobile/tablet platforms.    
There's a free Android app that let me broadcast my program wirelessly to my phone and test it out without having to create an APK for it.  Even though my desktop is on the same network as our wireless, the broadcast feature only worked from my wireless enabled laptop.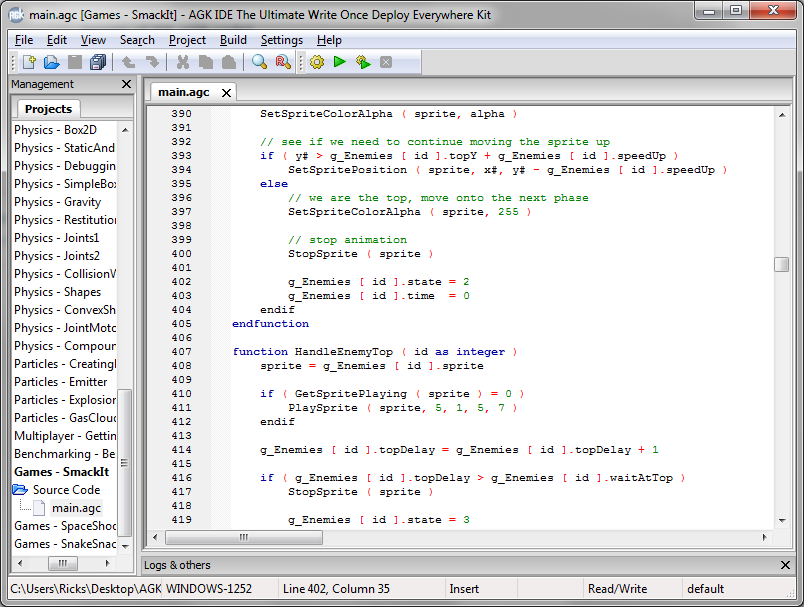 Once you get the hang of The App Game Kit's V2's features, you can create some great 2D or 3D games with it.  The examples included in the application will not blow you away, but you can look at the source code and see how they work.  There are some helpful user submitted code snippets to use and learn from as well.
Overall The App Game Kit V2 is a solid investment for coders looking to create games on multiple platforms.  The asking price is a reasonable $99.99, but I have seen it on sale for $66.  The forums are pretty active and the users on there are pretty helpful for new game developers.  My kids were fascinated with the completed tutorial games. Who knows? Maybe they'll try making their own games with it!