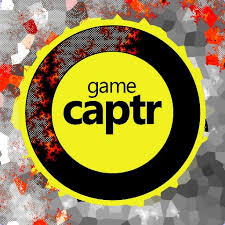 Software Info:
GameCaptr
Developed by: simplitec GmbH
Published by: simplitec GmbH
Release date: October 13, 2016
Available on: Windows
Price: $24.99
Thank you simplitec GmbH for sending us a review code for this software and the video editing DLC. 
Since we frequently do Twitch streams and YouTube videos, we're always on the lookout for easy to use software that doesn't consume a lot of system resources. OBS is free and easy to use and GameShow has some nice features that take a little more tweaking, but look great when finished.   What sets GameCaptr apart from the others is its cell phone app that lets you remotely monitor your system resources and manage your streams/recordings.  That is if you can even get it to record in the first place.
Every time I launch GameCaptr I get an error stating that the program was already running. Sadly, that annoyance is nothing compared to the bigger issues that this software is plagued with. Proud of my new laptop, I wanted to see how it fared in the built-in benchmarking tool. The benchmark seemed to be running as I saw command windows in the background opening and closing.  Upon completion, each of the categories (processor, graphics, RAM, hard disk) received a 0%.  I decided not to share that score on Facebook or compare it with others online.   The benchmark tool did work on my desktop though.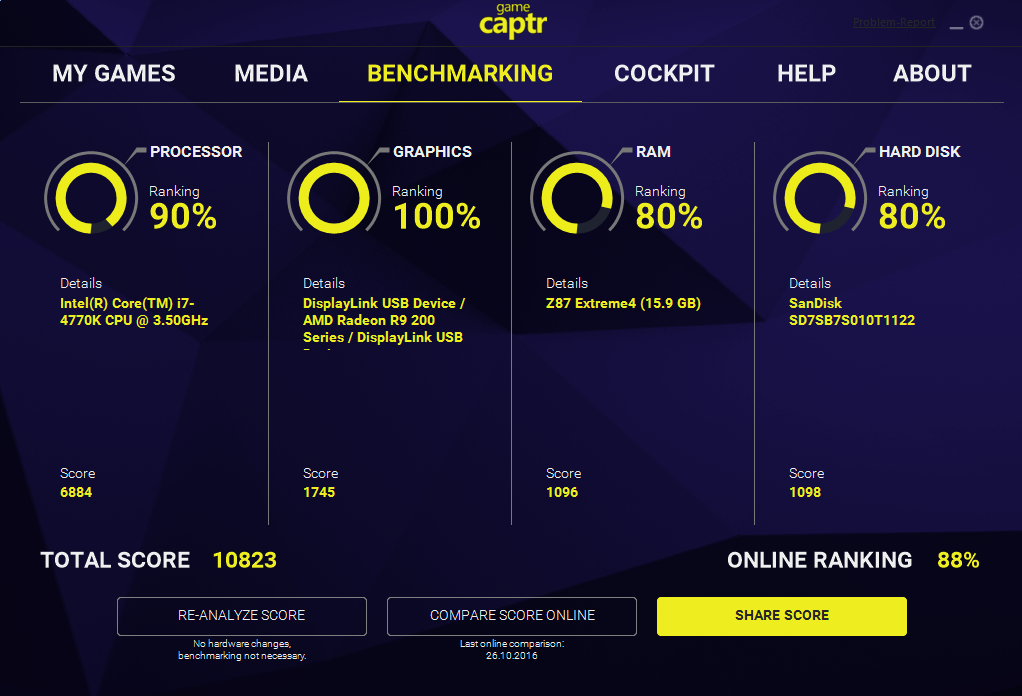 Highlights:
Strong Points: Mobile phone integration with real time stats and the option to control game recordings through the app; out of date driver notifications
Weak Points: Streaming and benchmarking features are broken along with the ability to report the bugs; no updates or fixes in months
When I first installed this application, I was still in possession of my Asus i7 laptop with a Nvidia 660M graphics chip and I was able to stream once or twice with it.  However, the mobile app connectivity did not work because it timed out before I was able to authorize it on the laptop application.  I was able to get the app to function on my desktop with an AMD R290X, but the streaming would not work. Now that I have my new laptop, I can't even get GameCaptr to accept my Twitch stream key which I know is valid as it works with several other programs flawlessly.  
Posting on the Steam discussion forums was fruitless as I was told these issues would be addressed in an upcoming patch and there hasn't been any updates since October.  I was told to use the report bug tool, but it gave me an SMTP error when trying to report the issue.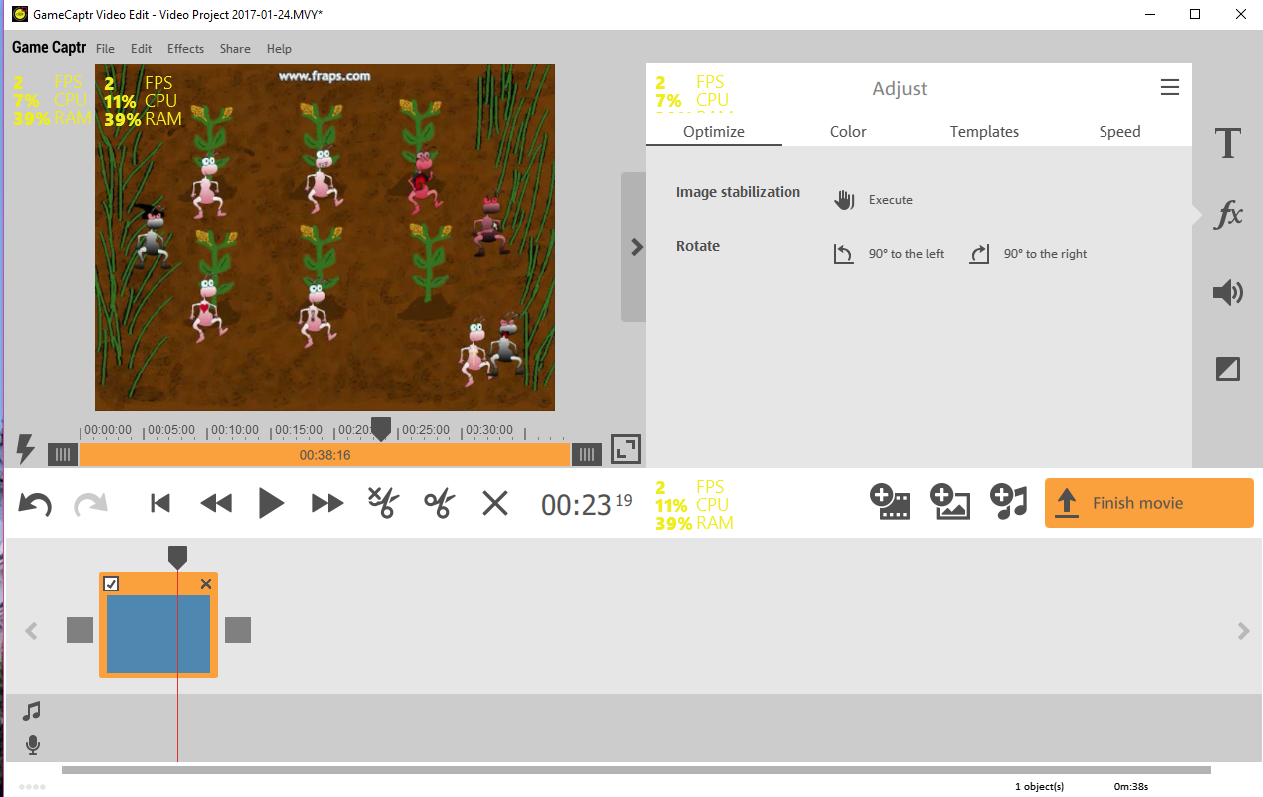 On a positive note, the phone app looks nice and is easy to navigate.  The Steam app has a few quirks of its own though.  The Steam library integration is nice and you can tweak each of the games or apply the changes to all of the games in your library.  The Twitch key input area isn't easily accessible unless you click in a specific spot and delete the existing text there.  Sometimes the Twitch servers would run off the screen and make it hard to select the one I preferred.
The video editor seems straightforward and easy to use.  It's a shame that I never got to test it out with videos that I recorded with GameCaptr.  Given that the main features of this application are clearly broken, I recommend steering clear of this software entirely until the issues have been fixed.