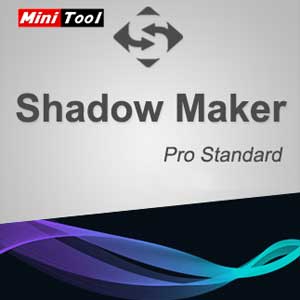 Software Info:
MiniTool ShadowMaker 3.1 Pro
Developed by: MiniTool
Release date: January 29, 2019
Price: $29
Thank you MiniTool for providing us with a Pro license to review!
If you care about your data, you should back it up. Plain and simple. There are many backup programs available and what's nice about MiniTool ShadowMaker 3.1 is that they offer a free version to try to see if it's right for you. The $29 Pro version lets you schedule backups of files, operating systems, and even hard drive clones. For extra security, you can encrypt your backups to make them harder to access.
The ability to backup and restore remotely is cool, but for our test, we used my laptop with the source and destination drives plugged into a USB dock. My daughter had a 256GB mechanical hard drive that she was looking to replace with a much faster SSD that's the same size. Switching to a smaller SSD was possible with the disk clone tool. For this scenario, both the drives were the same size and the cloned operating system was Manjaro Linux.
Highlights:
Strong Points: Easy to use; supports Linux file systems; works as advertised
Weak Points: Business licenses are more expensive for the ability to backup/restore Windows Server OS
The first step in MiniTool ShadowMaker 3.1 is to specify the source drive and the backup destination. Be sure to select all of the partitions if you want an exact clone. The drive image took over an hour and a half to complete. It got slow around 78% and the drive may have had some bad sectors. Good thing we're replacing it!
Restoring the drive image to the new drive was a bit quicker at fifty minutes. Not only did it bring over the partitions, but the master boot record as well, so the laptop booted right up as if nothing happened (but much more quickly)! I was anticipating having to run boot-repair tools, but that was not necessary.
If you're just looking to do backups instead of drive clones, MiniTool ShadowMaker 3.1 has you covered. There are three backup modes to choose from: Full, Incremental, and Differential. Each backup begins with a full and you must specify how many backup images you want to keep before any of them get deleted. Incremental backups store a full and a few smaller backups before deleting the older ones and repeating the process. The differential stores both large and smaller backups, but doesn't discriminate on which to delete when the queue is full. There's an animation to demonstrate how each mode works if you're a person that prefers visual demonstrations. Full backups can be mounted and looked through if there is anything needed from them.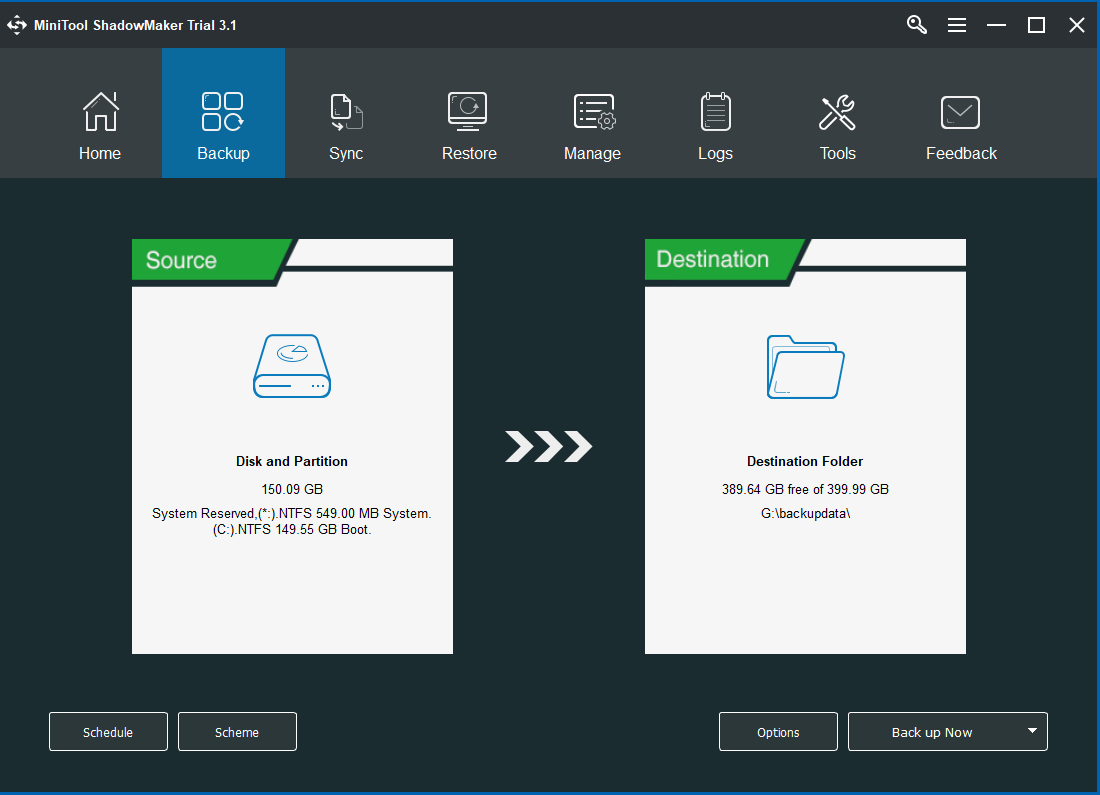 The sync feature is great if you want to keep a particular folder current and backed up. The synchronization can be determined by time, size, and content. This option would be perfect for network shares, external backup devices like USB drives, or removable hard drives.
In the tools menu you can create bootable media, add boot menus to Windows, mount/unmount backups, clone disks, and start/stop PXE service. PXE stands for Pre-boot Execution Environment and that's used for booting up computers from their network card. I used the backup/restore feature when cloning my daughter's drive and it worked perfectly. I'm not sure how much differently the clone disk option would have been. It seems pretty straightforward; you need both a source and a destination drive that are not the drive with the operating system running on it. If you need to back up your operating system drive, you'll need to make a bootable USB/CD/DVD.
Overall, I'm quite pleased with MiniTool ShadowMaker 3.1. It made the hard-drive-to-SSD transfer for my daughter real easy. I highly recommend it if you're interested in replacing your hard drive/SSD or backing up your data on a regular basis. The asking price of $29 is reasonable and it includes one year of updates.