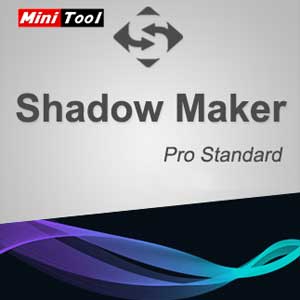 Software Info:
Minitool Shadowmaker
Developed by: Minitool
Release date: January 11, 2021
Price: $79.00 with lifetime free upgrades
Thank you MiniTool for providing us with a Pro license to review!
I reviewed and was impressed with Minitool Shadowmaker 3.1 Pro back in 2019. While free trials are still available they seem to be promoting monthly fee plans for users needing only one or two licenses. If you need a license for three PCs or prefer a one and done payment option, the $79 license will net you lifetime upgrades.
Since version 3.1 they have added German and Japanese language support, improved e-mail notifications, shared folder backups, the ability to backup and sync open files/folders, and being able to back up NTFS partitions with 2MB cluster size.
Highlights:
Strong Points: Easy to use; supports Linux file systems; works as advertised
Weak Points: Monthly fee plans available 
Backing up is easy with this software and you can schedule backups after configuring your source and destination folders/drives. In the manage menu, you can enable the computer to power off after backing up. There's a dedicated synchronization menu as well if you want the changes to be replicated both ways. The Restore menu will only be useful after your first backup is made; hopefully you won't need to use it very often!
There are three backup modes/schemes to choose from: Full, Incremental, and Differential. Each backup begins with a full and you must specify how many backup images you want to keep before any of them get deleted. The default number is 3. Incremental backups store a full and a few smaller backups before deleting the older ones and repeating the process. The differential stores both large and smaller backups, but doesn't discriminate on which to delete when the queue is full. There's an animation to demonstrate how each mode works if you're a person that prefers visual demonstrations. Full backups can be mounted and looked through if there is anything needed from them.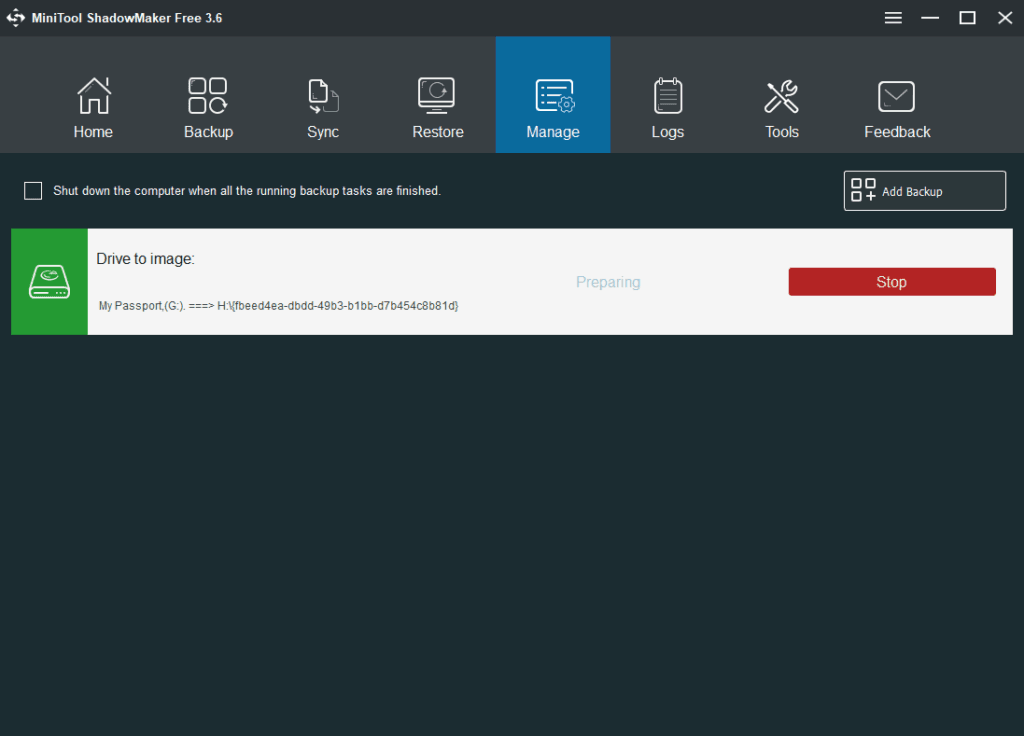 Since I use cloud storage for my documents, media, and music files I don't really use the backup features. My favorite part of this software is the Tools menu. Especially the Clone Disk option which makes upgrading spinning drives to SSD simple, even if the destination drive is smaller! I recently upgraded my grandma's 1TB drive (she only used 60GB of it) to a 240GB SSD. The data transfer was flawless and her desktop is so much faster now. It only took 45 minutes to do.
Other tools include a WindowsPE bootable media creator, altering the Boot menu to add a recovery environment option, mounting/unmounting backup images, and start/stop PXE service. PXE stands for Pre-boot Execution Environment and that's used for booting up computers from their network card. There is also an option to remote control another computer (via IP address) using this software.
If you're looking for a simple to use backup program that allows syncing and scheduling, or an easy way to clone drives, Minitool Shadowmaker has you covered. While I'm not a fan of the monthly service fees, I'm glad there's still a lifetime license option available. It's worth the price, and certainly worth checking out the free trial if you're on the fence.