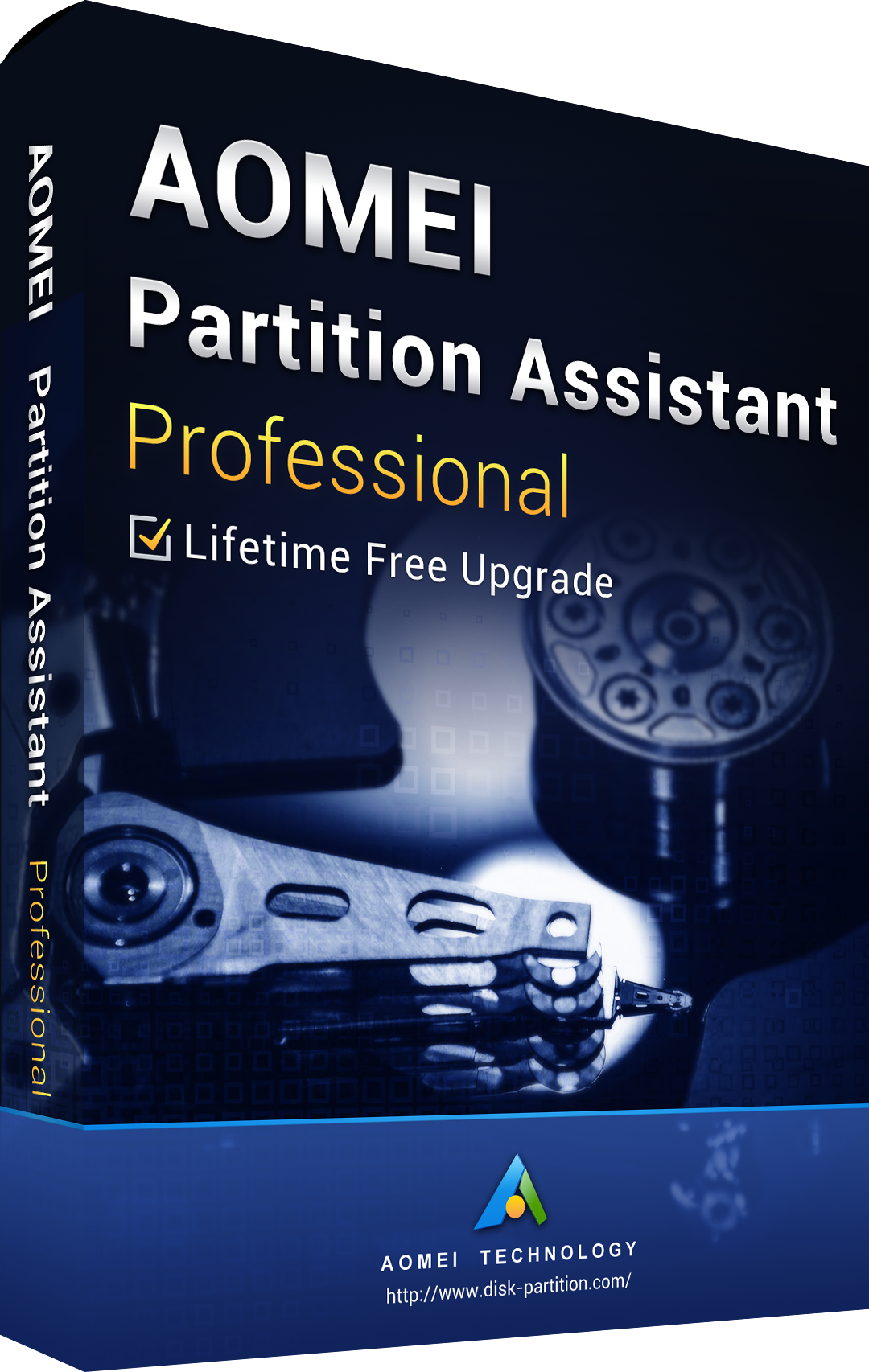 Software Info:
Aomei Partition Assistant Professional 
Version reviewed: 8.4
Price: $49.95
Thank you Aomei for sending us this software to review!
Back in the 90s you had to share four IDE connections between CD drives and hard drives. It wasn't uncommon to split up or partition a hard drive to organize it or share it between two operating systems like Windows and Linux. I often partitioned my Linux drive to have a data partition that was formatted in either FAT32 or NTFS so both operating systems could access the files on it.
Most operating systems let you partition the drive before installing it, but what if you need to make changes afterward? Back in the day you could pay for the now defunct Partition Magic to adjust your partitions visually. Linux's Fdisk utility is daunting but free to use if you're not afraid of using the command line interface. GParted is an excellent GUI program if you have a Windows manager running in Linux. There is also a free bootable version. Windows Disk Manager is pretty easy to use and navigate once you have Windows installed and running.
Highlights:
Strong Points: Lots of great utilities/features; Free version available
Weak Points: Two computer limit per license
With so many options, what does Aomei Partition Assistant Professional bring to the table? I was pleasantly surprised to see what was bundled into this software. Not only can you align, backup, create, copy, delete, merge, resize, and split partitions, there are lots of other handy features too! You can scan your discs/partitions for errors, securely format them (with many rewrites), migrate to an SSD, change file systems, recover data, and clone hard drives. One neat feature that the professional version allows you to do is change your Windows serial number. This is handy if you do a lot of hard drive image clones throughout a company/building.
It's worth noting that the free version is quite capable of doing most tasks and is worth checking out. The secure wiping and date recovery are professional version features along with the ability to change Master Boot Record (MBR) types. If you want the ability to move free space to another partition, convert partition types, or use the command line, you'll want to consider buying a professional license. The license key will only work on two computers though.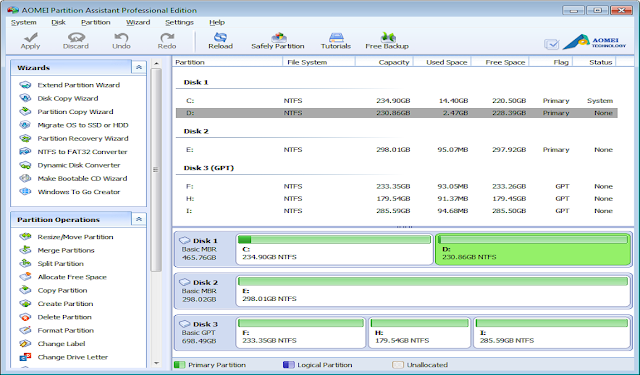 I found the software very easy to navigate and use. With it I removed my Ubuntu partition and opted to use Windows 10's Linux Subsystem by running the Administrator Power Shell command: Enable-WindowsOptionalFeature -Online -FeatureName Microsoft-Windows-Subsystem-Linux. After the command is ran, the system will need to be rebooted and you can install a Linux distribution from the Microsoft store. I added Ubuntu 18.04 LTS.
Resizing my Windows partition didn't take effect until I applied the changes. Again a reboot was necessary and the software booted my system into a Windows PE environment and made the necessary changes without losing any of my precious data. Afterward, my hard drive partition was 100GB bigger.
If you're looking for an easy to use disk partition program with some extra bells and whistles, check out Aomei Partition Assistant Professional. It's free to try and the professional version has some very handy utilities that are work looking into.