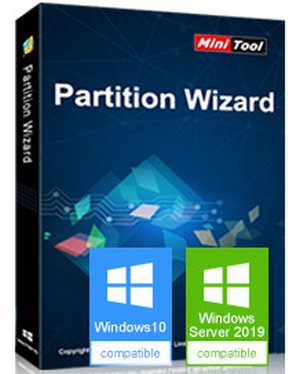 Thank you MiniTool for sending us a Pro license code to review!
We recently reviewed Aomei's Partition Assistant Professional and were pleasantly surprised with all of the features it offered. Both Aomei and MiniTool have free versions of their utilities, but some of the advanced features require a Professional license to use them. Though both programs allow you to recover data from a partition level, in order to use Partition Wizard's data recovery feature, you need to have the $99 Ultimate license.
The Professional version has lots of great utilities that go above and beyond partition creating, resizing, deleting, and copying. If you're concerned about the integrity of your drive, you can run a surface test on it to detect bad blocks. As long as the drive has been initialized in Windows, you can run a customizable speed test on it. You can change the sizes of the files and the length of the cooldown time between tests.
Highlights:
Strong Points: Lots of handy utilities along with easy partition management
Weak Points: Data recovery support is $99 with lifetime upgrades
If you're switching out your hard drive/SSD you can easily copy the partitions or the entire drive using this software. There is a wizard for cloning a hard drive to SSD which is handy since many people upgrading to SSD are migrating over to a smaller drive.

When you want to securely erase your drive there are many methods available in this software. You can quickly fill the sectors with zeros or ones. Filling the sectors with ones and zeroes takes a little more time. The drive can also be erased three or seven times over using Department of Defense (DoD) standards.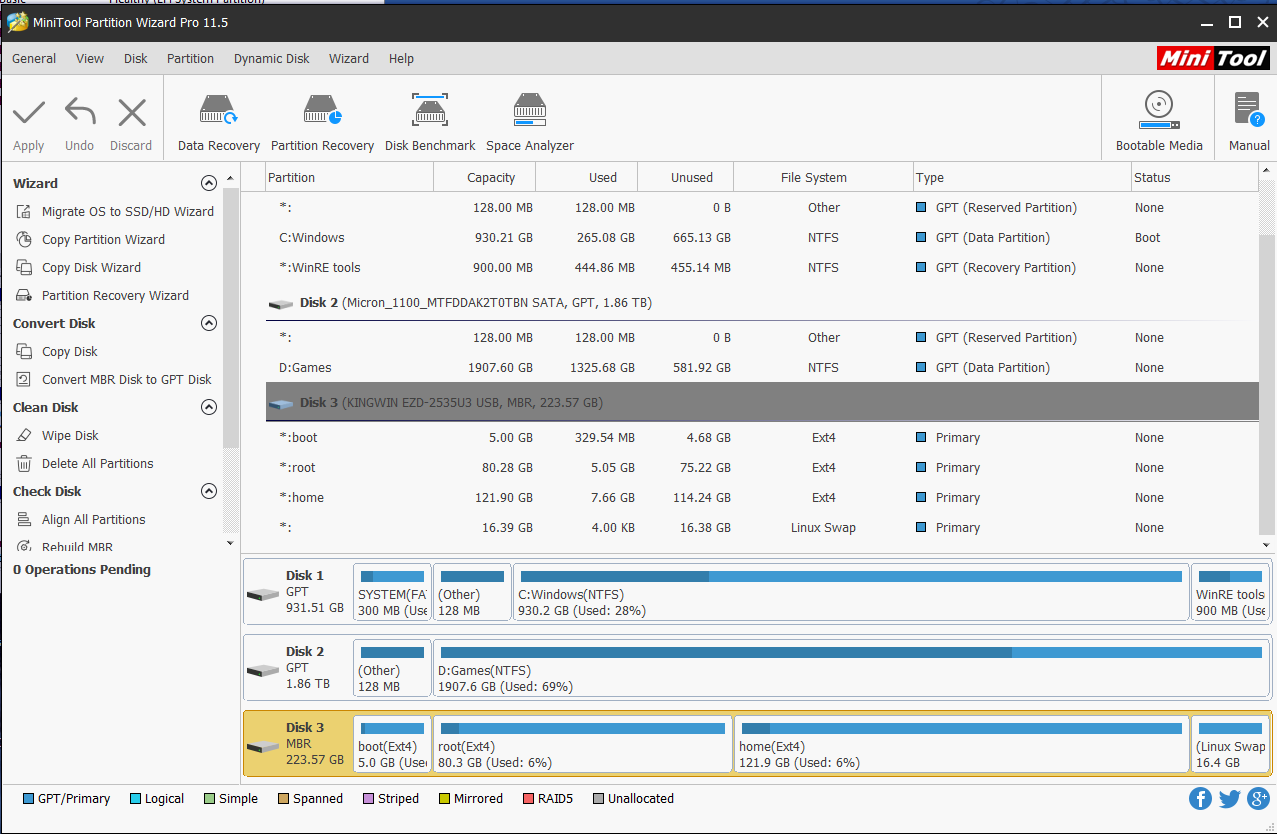 There are several master boot record (MBR) utilities including the ability to rebuild it or convert it to Globally Unique Identifier (GUID) partition table (GPT). GPT is the newer standard that supports UEFI. One nice benefit of GPT is the support for more than four primary partitions. In fact, GPT can support up to 128 primary partitions. With that many partitions, this program will be invaluable when it comes to keeping track of them all!
This application is pretty straightforward and easy to use. The Windows 10-like interface has all of the main features one click away at the launch screen. When creating or changing partitions, the changes will not take effect until you apply them. You'll get a standard disclaimer that overwriting partitions will delete any data that is there. Make sure you know what you're doing or else you'll have to put your faith in the recovery tools!
If you're in the market for swapping, changing, or upgrading your drives MiniTool Partition Wizard is worth looking into. The free version can do many of the important features with the exception of changing the cluster size and going from NTFS to FAT. The data recovery mode lets you see what files can be recovered before spending the $99 on the license to actually restore them. You have nothing to lose and lots of cool utilities to gain with MiniTool Partition Wizard Pro 11.5.