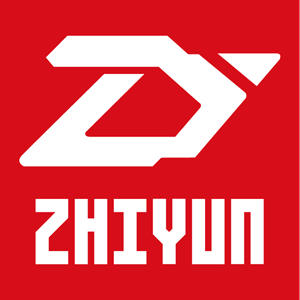 Hardware Info:
Zhiyun Crane-M2S Gimbal Stabilizer
Zhiyun Crane-M2S Gimbal Stabilizer
Developed by: Zhiyun
Release date: February 17, 2022
MSRP: $269 - $349
(Amazon Affiliate Link)
Thank you Zhiyun for sending us the combo kit to review!

We recently reviewed the Zhiyun Crane M3 Gimbal Stabilizer here.  The recently released Zhiyun Crane-M2S Gimbal Stabilizer offers many of the same features at a fraction of the cost, and overall weight! The purpose of a gimbal is to keep the camera steady while its supporting platform moves. Nobody wants to watch a video with jittery movement and this device will alleviate that problem (within reason). It supports multiple modes including:

Pan Follow – Tilt axis is locked
Lock – Ideal for focusing on one target object
Follow – Tilt and Pan Axis are enabled, great for top down shots
POV – Roll axis control, 45-degree angles on right and left side
GO – Increase the responsiveness of all of the axis
Vortex – 360-degree roll movement for barrel rolls!
Highlights:
Strong Points: 549g Lightweight gimbal, six modes; bright fill light
Weak Points: You may have to remove your phone's protective cover to use the phone adapter
Before purchasing this device, you'll want to make sure your camera is supported. There are two lists to check. The compatibility list is to ensure that you can attach your camera to the device and the control list will let you know if you can use the gimbal buttons for activating functions on your camera. Camera control is nice, but not required. Phones and action cameras are supported but you'll need additional mounting hardware to get them to work. The $349 combo kit bundle includes a cellphone mount and a stylish carrying bag. My phone with its protective case wouldn't fit in the adapter. Removing the protective cover may be required to use the phone mount.

Once you have the gimbal and compatible camera in hand, it's time to make sure that both are fully charged. An AC adapter isn't included, but you can use any fast-charger with the included USB-C cable to have it fully charged in less than two hours. You can also charge your camera from the gimbal's battery.

After the Crane-M2S is charged, you'll want to update the firmware through the ZY Play app. Along with updating the gimbal, the app can remotely control and position it too. While the app is nice, it's not required to use the gimbal.

Assembly of the Crane-M2S is pretty straightforward. Connecting the black tripod bottom is pretty easy by just screwing it in. You'll want to mount your camera to the quick-release plate by adjusting the included thumbscrew. The quick-release has a black lock/unlocking button and a red release switch that you'll need to activate to mount and unmount your camera. Once you get the hang of it, attaching and removing your camera will be done in a couple of seconds.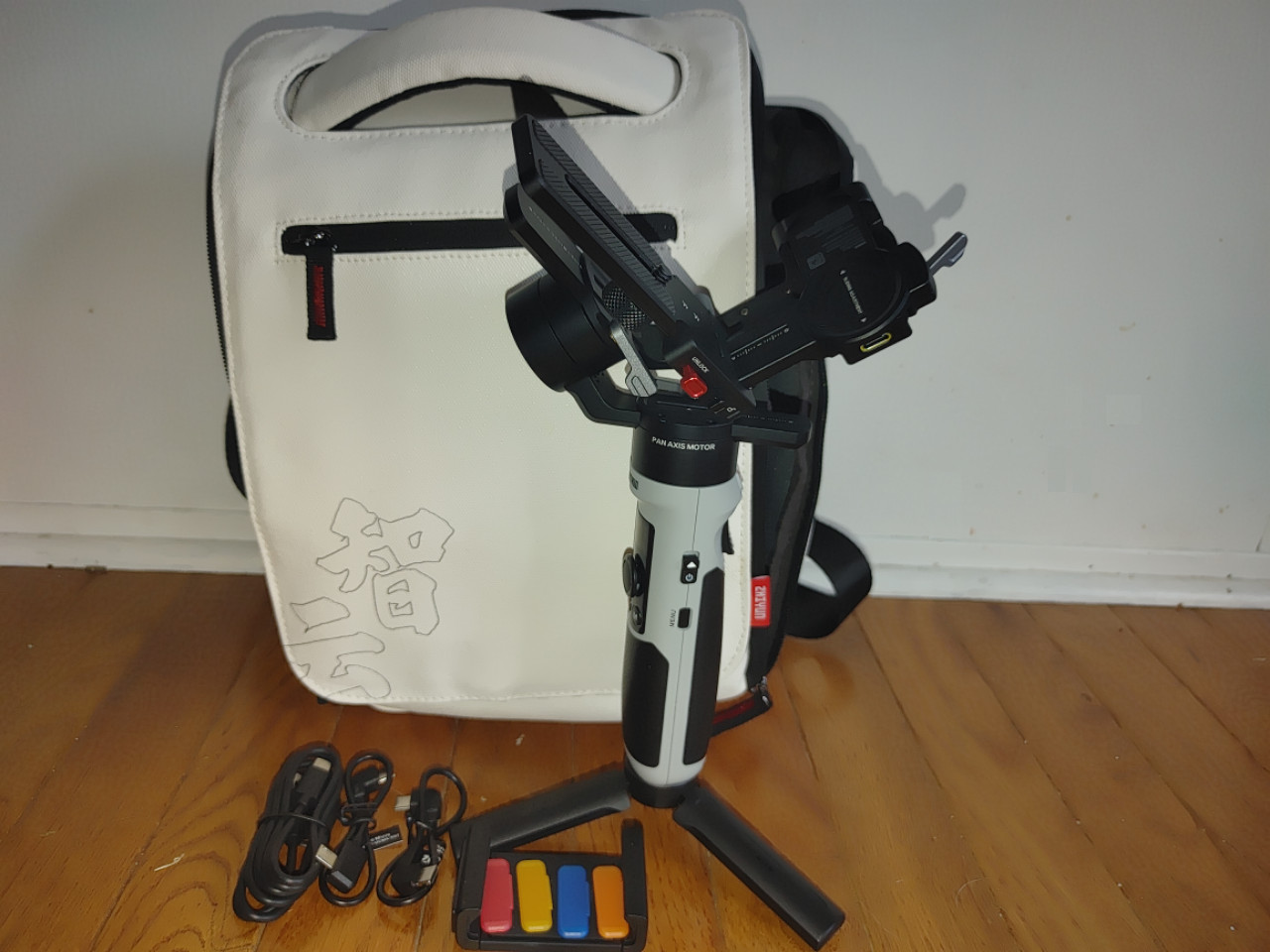 Balancing your camera takes a bit more work as you'll have to unlock, align, and then lock each of the three axis. The tilt axis needs to be horizontally and vertically balanced. Once that is complete, you'll need to balance the roll axis and pan axis. The instruction manual covers this process.

We had some issues with the Zhiyun Crane M3 in regards to calibration and updating the firmware. I'm happy to report that we experienced no issues when using and updating the Crane-M2S. The Crane-M2S lacks a touch screen, but the ability to change modes is easy to do by pressing the M button near the joystick.

The red switch turns on and off the 1000 lumens fill light. You can toggle up once to increase the brightness or toggle down once to decrease it. There are five light levels and the four color filters add more depth to your videos and photos. The color temperature is 5500 Kelvin.

I have used this gimbal for multiple unboxing videos and have used it for recording one of my kids' band concerts. I found it to be stable and reliable every time I've used it. If you take the time to properly balance your (supported) camera it'll work even better. If you're in a time crunch and lock the axis, the gimbal will not be able to function as intended. The screen will also notify you that an axis is locked and will go to sleep in a couple of minutes.

If you're looking for a dependable and light-weight gimbal, check out the Zhiyun Crane-M2S. It's reasonably priced at $269 by itself. The combination bundle comes with a high-quality carrying case and a cellphone adapter for $80 more.