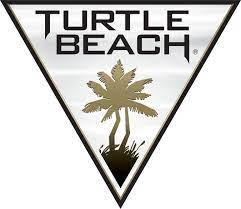 Hardware Info:
Turtle Beach Stealth 700 Gen 2 MAX Wireless Gaming Headset
Specifications:
Over the ear headphones
50mm Nanoclear driver with Neodymium magnets
Frequency response: 20Hz-22,000Hz
Battery: 1400mAh Lithium Polymer
Connectivity: Wireless (Xbox Series X|S and Xbox One, PS5, PS4 Pro PS4, PC, Nintendo Switch, Windows, and more via USB dongle), Bluetooth
Wireless range: Unspecified (Xbox version was 30ft)
Microphone type: built-in flip-out microphone
Hybrid synthetic leather and fabric ear pads with memory foam and gel cushioning
Volume wheel and customizable secondary wheel
Power, mode, and Bluetooth buttons
USB-C charging port
Expected battery life: 40+ hours
ProSpecs glasses-friendly design

MSRP: $199.99
(Amazon Affiliate Link)
Thank you Turtle Beach for sending us this headset to review!

When I reviewed the Turtle Beach Stealth 700 Gen 2 for Xbox One back in late 2020, I was sad that I was sent the Xbox version. Why? Because they sound so good that I would use them more often on my PC if connectivity to them wasn't so flaky. And now, with the new MAX version, they work with everything! Do you want to be able to answer a call or listen to music on your phone while playing a PC game? What about Xbox? How about PlayStation? Nintendo Switch? Mac? Linux/Steam Deck? This latest Stealth 700 Gen 2 MAX version supports all of those - pretty much anything that works with USB or Bluetooth audio. The compatibility and sound quality are quite impressive, and I'm beyond thrilled that they finally got around to releasing something so convenient!

Last month (as of publishing date), I wrote about the excellent Turtle Beach Stealth 600 Gen 2 MAX, and I talked about how not only was it great that they work with everything, but also how incredible the wireless signal range is. After being thrilled with that model and looking forward to the better sound quality and comfort of the 700 Gen 2 MAX, you can imagine my shock when I discovered that one of the greatest strengths of the 600 Gen 2 MAX, the wireless range, did not carry forward to its bigger brother. In the meantime I have been working with my Turtle Beach contacts to see if this will be fixed in a future firmware update.

I believe this (hopefully) coming firmware update is critical to the success of this headset for many use cases. They work reasonably well if you are in a smaller room or use them at a desk, but I found them strangely unreliable in many medium to large-sized rooms. In this new work-from-home world, I would have them on while listening to music or even participating in a meeting, and they would start to cut out even when just going to the fridge on the other side of the kitchen from the dining room area I was working from, while the 600 MAX's would work not just there, but even past that into the garage! In another test, I found that the 700 MAX worked from my Xbox slightly into my dining area - maybe twenty five or so feet open air, with no obstructions. The 600 MAX works all the way down the hall and into my bedroom!


And the kicker is, even within that twenty-ish feet that they do work well, I still occasionally get pops, cut outs, or other imperfect signal issues. So, if you are reading this, then it means that Turtle Beach hadn't fixed this by publication time. In an effort to determine if this issue was unit specific, they sent me another one, and while it might be slightly better, it behaves largely the same. It's a real shame, as this headset is far too good to be plagued by issues like this!

Outside of connectivity bugs, there is a whole lot to like. Gaming headsets often get a bad rap for how poor they can sound compared to equivalently priced headphones. While I can certainly relate to that point of view, and even shared it in the past, this Stealth 700 Gen 2 bucks that trend. From a purely audio perspective, this is absolutely the best sounding gaming headset that I have ever had the pleasure of reviewing, outside of the excellent Audeze Mobius - that one gets (and keeps) the crown comfortably. But that headset is also twice the price! (Interestingly, Turtle Beach/ROCCAT's recently released Bluetooth earbuds also sound better than you would expect - but comparing in-ear monitors and over-the-ear headphones is a bit tricky.)
Highlights:
Strong Points: Sounds head and shoulders better than any Turtle Beach (or ROCCAT) headset I've tested so far, and near audiophile level; signature sound is detailed and well balanced; compatible with virtually anything that uses a USB port or Bluetooth for audio; supports USB and Bluetooth audio simultaneously from two different sources; great battery life; construction of the headset seems solid; comfortable earpads; great feature set, and the EQ settings are genuinely useful; I love how plug and play these are
Weak Points: As of this writing, the wireless connectivity is spotty, and the range is about half of the excellent Stealth 600 Gen 2 MAX; microphone occasionally drops/cuts out, especially with noise gate feature enabled; requires a mobile device (Android, iOS) in order to configure some features; mobile app asks for location information, though I understand it doesn't use it; I wish it had a 3.5mm jack so I could use it with even more things
What makes this headset sound so good is the incredible driver control that it has. The technical term for what I am hearing is called 'damping'. A 'low damping' sound is where the drivers kind of move freely; this can often lead to impressive dynamics (bass slams can hit particularly hard) but on the flip side, you lose much of the detail and layers to the music to the most impactful parts of a recording. In other words you hear the loud bass/guitar/etc., but you might have a hard time hearing the percussive taps of the high hats, or the breathing of the saxophonist. A properly damped driver can bring those out - as long as the treble is also there to support it.

These headphones really do have a fantastic default frequency response, and Turtle Beach's Signature Sound is really the best way to listen to these. I messed with custom equalizer settings, and you can definitely get some great results, despite the rather disappointingly limiting 3-band EQ. But I almost always came back to the Signature Sound. They are also closed-backed headphones, which makes sense given their use case, but some (like myself) do really like the more open soundstage of an open-backed headphone, with the obvious downsides - other people in the area might hear you. The downside of a closed headphone is that the soundstage isn't very open - they sound somewhat in your head. I don't consider this a real problem - it's just the way it is with closed back headphones, especially considering how well damped this particular one is. Cheaper headphones are often the worst of both worlds - closed in and poorly damped. These do quite well if you like a close, detail-oriented sound.

And while these Stealth 700 Gen 2 MAXs may not match my more expensive audiophile headphones in detail retrieval or soundstage, they are almost certainly good enough for most people, and nothing to be ashamed of. And they are a very competent set of Bluetooth headphones as well.

One of the interesting aspects of the Stealth 700 Gen 2 line (this applies to the older Xbox and PlayStation, as well as this new MAX model) is that they include Bluetooth functionality. What this means is that you can listen to your game at the same as that you listen to music or even take a phone call. It's honestly a really fantastic feature, and far more useful than most people realize. The biggest bummer with these is that they lack a 3.5mm jack - if they did, they would work with almost anything, and I'd use them even more than I do now!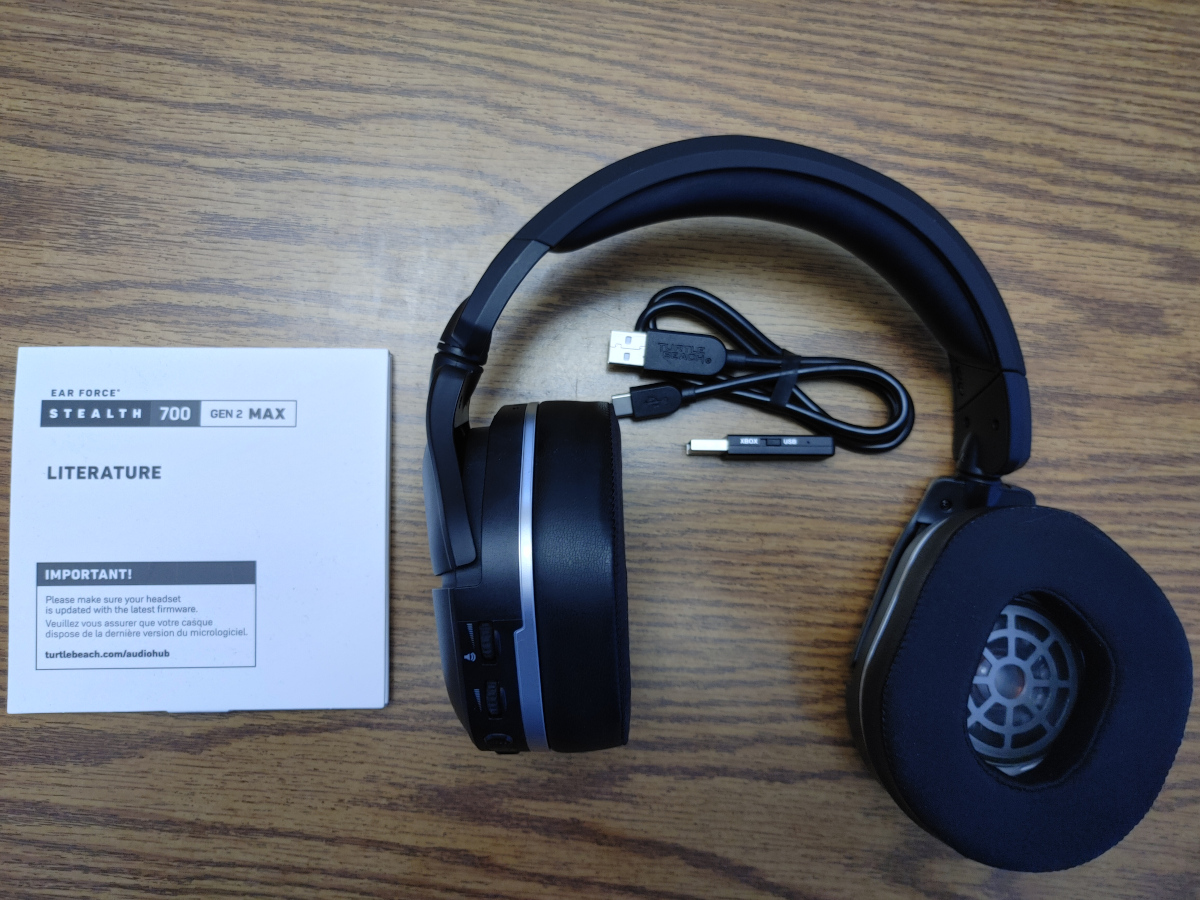 The build quality on these is also quite nice. At first glance, they look virtually identical to the PS4 version of the Stealth 700 Gen 2; if I didn't have the Xbox version with that extra pairing button, I don't know if I could tell the difference at all. They use a combination of mostly plastic and metal, with the headband being held together in part with metal, that gives it a much more premium feel than their other headsets I reviewed (and I've reviewed most of their recent releases). The cushioning, on both the headband and earpads, is excellent and extremely soft and comfortable. I can (and have!) worn these headphones for many hours at a time, with only minor discomfort because of the unusually large ears that I have. If the pads weren't custom attached with a plastic ring I would totally figure out ways to use them on other things.

The microphone works really well, when it works. I stealthily used this headset on
.
I couldn't reveal in the stream that I was using that microphone the entire time because of embargo - but no one was the wiser! It sounds great when it works. I did have a voice call over Discord with a friend another night and he said I was cutting out often, which got better when I turned off the noise gate feature via the Android app, but didn't go away completely. I am hoping that once Turtle Beach releases a firmware update, many of these issues will be resolved.
Overall, I really like the Turtle Beach Stealth 700 Gen 2 MAX. They solved most of my issues with the first 700 Gen 2 model - the Xbox connection method is annoying and incompatible with pretty much anything else, and trying to use them with Bluetooth by itself would turn on your Xbox - something this model also solves. If you had the PS4 version instead of the Xbox, you can use those on pretty much anything but the Xbox, so unless you are a multi-platform gamer like I am, you would probably be happy with those, since they work on PC, Nintendo Switch (probably), and Bluetooth. But this MAX model works with almost everything! Now, Turtle Beach has to release that firmware update that solves the connectivity issues I experienced, and a strong recommendation will be easy. As it is right now, I mostly recommend them for desk gamers, as the required range won't be as far. They still sound fantastic, and are a better PC gaming headset than anything Turtle Beach or ROCCAT offers at the moment - even the Syn Pro Air.